| | |
| --- | --- |
| Relationship | Name |
| Father | Mahendra Pal Dhawan |
| Mother | Sunaina Dhawan |
| Younger sister | Shreshta Dhawan |
| Wife | Ayesha Dhawan |
| Son | Zorawar Dhawan |
| 1st step-daughter | Aliyah Dhawan |
| 2nd step-daughter | Rhea Dhawan |
Shikhar Dhawan has been one of the top performers for the Indian cricket team in white-ball cricket. He opens the innings for the side and scores runs consistently.
Shikhar was born on December 5, 1985 in New Delhi. He started his career as a wicket-keeper. But now he plays as a specialist top-order batter who can bowl part-time off-spin.
Table of Contents
Shikhar Dhawan's Father
Image source: Dnaindia.com
Shikhar Dhawan was born to Mahendra Pal Dhawan and Sunaina Dhawan. They are a Punjabi family with roots in Ludhiana. Shikhar has often credited his father for his success on the cricket field.
In one of his tweets, Shikhar thanked his father, saying:
"Wherever I am right now would not have been possible without you papa!"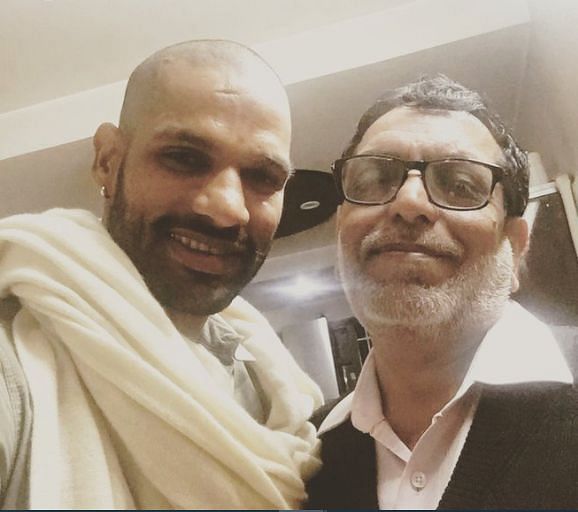 Image source: Shikhar Dhawan's Twitter
Shikhar Dhawan's Mother
Image source: Timesnownews.com
Shikhar Dhawan's mother's name is Sunaina Dhawan. He is very close to his parents. Before departing for the UAE to play for the Delhi Capitals in IPL 2020, he went to his parents' home and sought their blessings. He posted a picture with them and said he would always cherish his parents' love.
When India was playing against Sri Lanka in 2017, Shikhar missed the 5th ODI because his mother was unwell. He rushed back home to take care of his mother and then joined the team for the next series.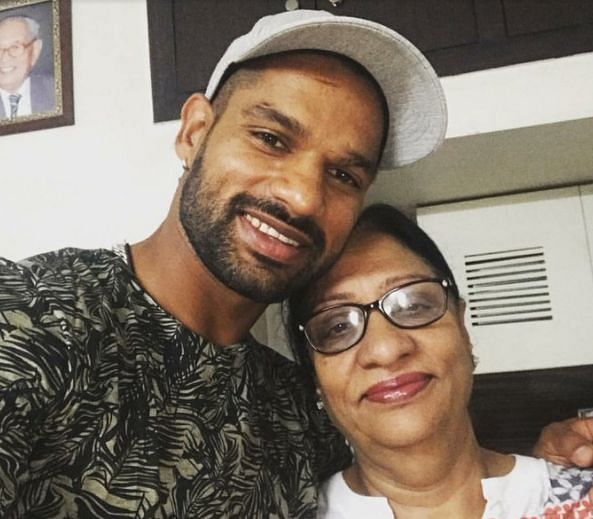 Image source: Shikhar Dhawan's Twitter
Shikhar Dhawan's Younger Sister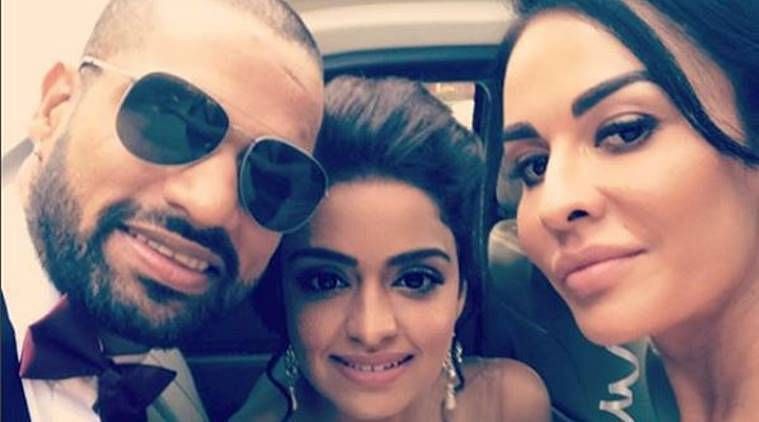 Image source: Indianexpress.com
Shikhar Dhawan has one sibling. He has a younger sister named Shresta. In November 2017, Dhawan took a break from cricket for his sister's wedding.
The brother-sister duo have also posted photos with each other on Rakshabandhan.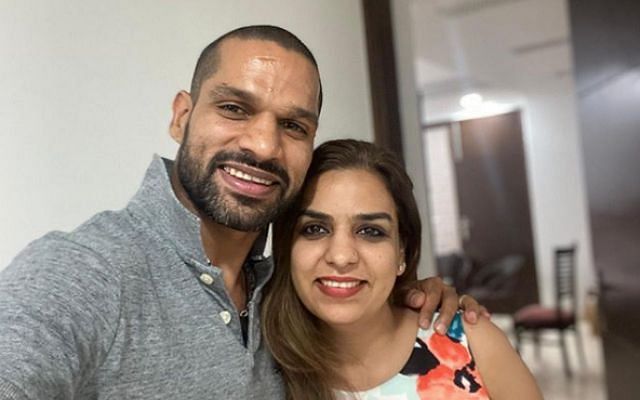 Image source: Crictracker.com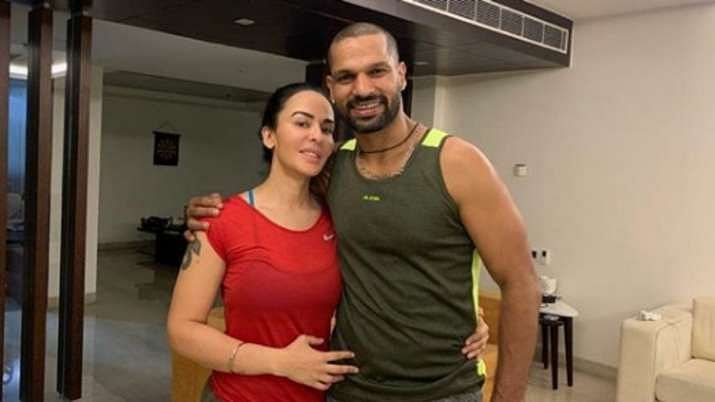 Image source: Indiatvnews.com
Shikhar Dhawan is married to Kolkata-born former kickboxer Ayesha Mukherjee. Ayesha was eight years old when her family shifted to Australia.
She tied the knot with Shikhar Dhawan in 2012. This was Ayesha's second marriage. Ayesha had two daughters with her first husband.
Ayesha and Shikhar met each other on social media. They chatted regularly and got close to each other. Even though Ayesha is years older than Shikhar, the Indian batter did not mind the age difference.
Ayesha has regularly attended Shikhar Dhawan's matches at the stadium.
In September 2021, the couple called time on their 9-year-old marriage, with Aesha Mukerji taking to her official Instagram account to confirm that she was now a 'two-time divorcee'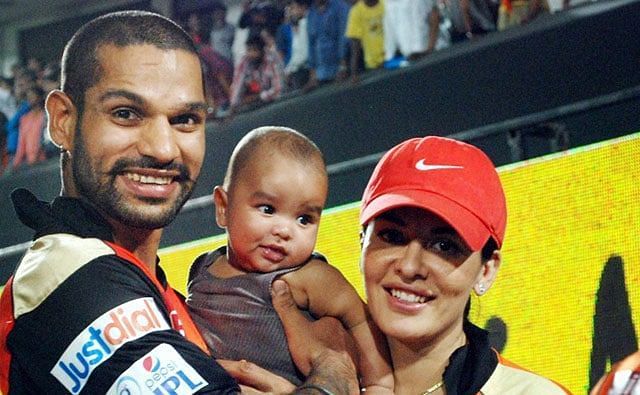 Image source: Ndtvimg.com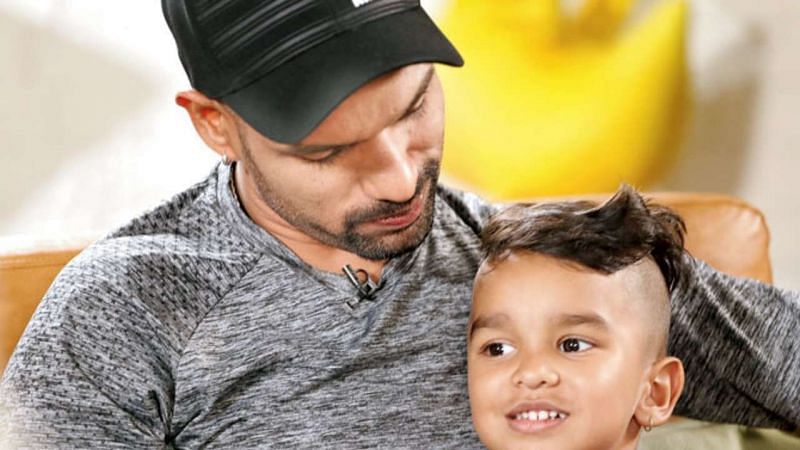 Image source: Dnaindia.com
Shikhar Dhawan has one son with Ayesha, named Zoravar Dhawan. Fans have always spotted him attending his father's matches with his mother. Some of Zoravar's funny videos from Shikhar Dhawan have gained much popularity on social media platforms.
Image source: Indianexpress.com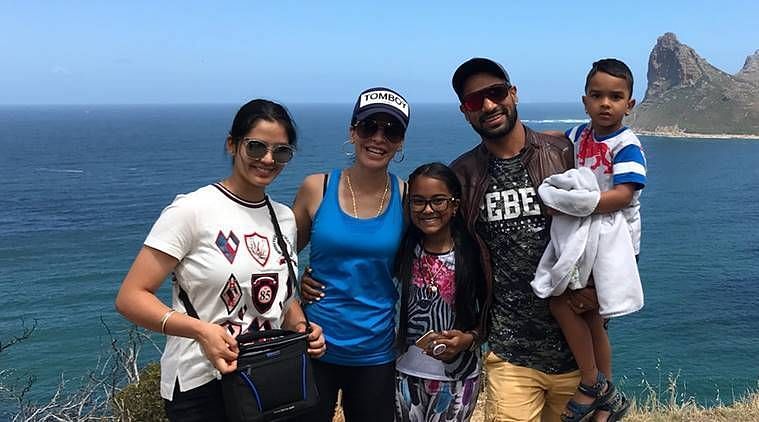 Image source: Indianexpress.com
Shikhar Dhawan became step-father to Ayesha's two daughters after their marriage. The elder step daughter's name is Aliyah. Interestingly, she is only 15 years younger to Shikhar. Aliyah studied in Australia, and she has over 50,000 followers on Instagram.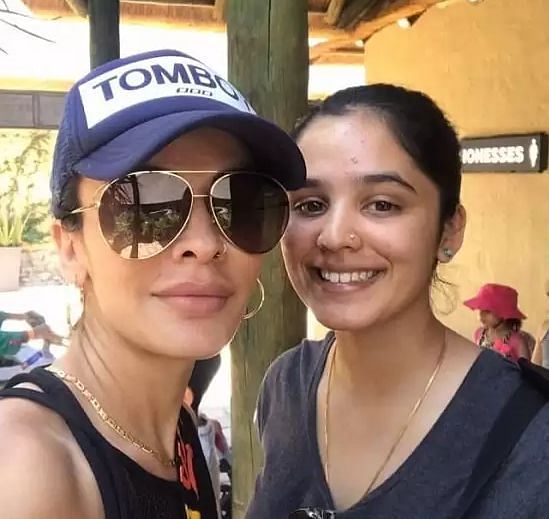 Image source: Indiafantasy.com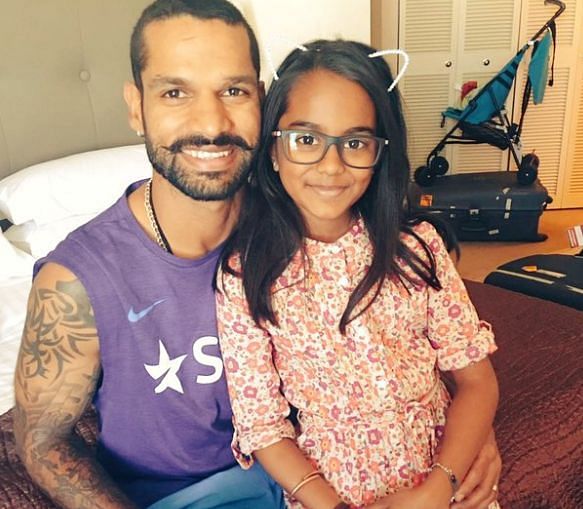 Image source: Shikhar Dhawan's Twitter
Shikhar Dhawan's second step-daughter, Rhea, was born on January 25, 2005. Shikhar seems to be very close to his second step daughter. He has regularly posted photos with her on his social media profiles. In 2016, Shikhar was also present to celebrate her birthday with her.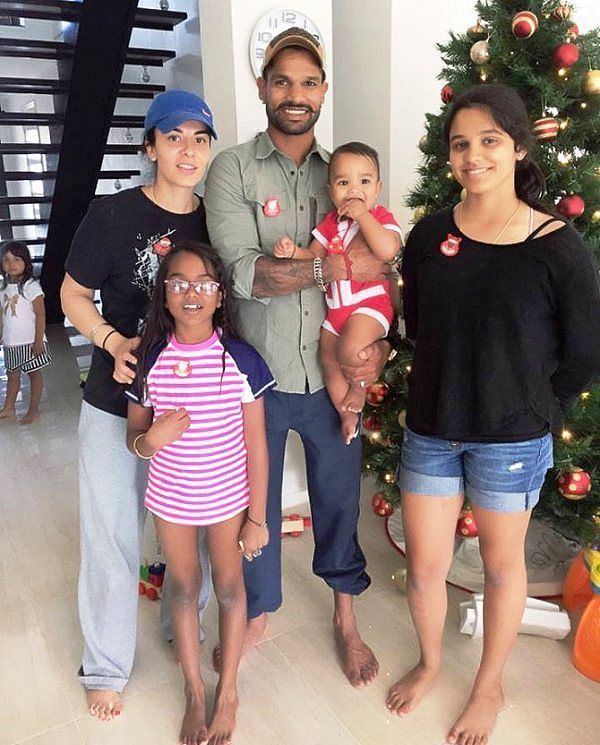 Image source: Starsunfolded.com
Other Similar Pages