| | |
| --- | --- |
| Relationship | Name |
| Father | Himanshu Pandya |
| Mother | Nalini Pandya |
| Elder brother | Krunal Pandya |
| Wife | Natasa Stankovic |
| Son | Agastya Pandya |
Hardik Pandya is one of the top all-rounders in world cricket right now. He has also proved himself to be a capable captain after he led his IPL team, Gujarat Titans, to their maiden IPL title in 2022. The Baroda-based all-rounder had a rough childhood. His family did not have enough money, and there was a time when he survived on instant noodles.
Hardik's journey is the kind of rags to riches where the all-rounder had to pass through his shares of hurdles in the quest of glory.
Financial constraint served a deterrent during the player's early days of playing cricket. The player would survive on noodles both in morning and evening as the family situation wasn't ideal for him to follow a healthy diet.
There were times when Hardik had to borrow cricket equipment from the Baroda Cricket Association (BCA) at the age of 17.
Moving forward to the present scenario, Hardik has a lavish life by the dint of his hard work and determination on the field. His family is well settled with the time the player grew by leaps and bounds.
Let's take a look at the Hardik Pandya family below in detail.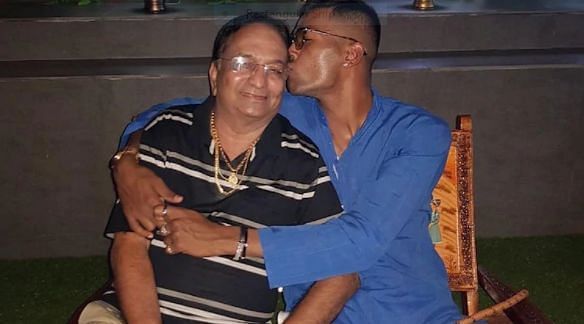 Hardik Pandya's father's name is Himanshu Pandya. Himanshu used to run a small car finance business in Surat but had to shut it down to move to Baroda to allow his kids to pursue cricket. Hardik was just five when the family moved from Surat to Baroda.
Himanshu Pandya enrolled both of his sons in former Indian player Kiran More's academy in Vadodara (Baroda), Gujarat. Himanshu had suffered numerous heart attacks during Hardik's playing times and the family was fortunate to take care of his hospital expenses. Himanshu Pandya passed away on January 16, 2021, due to cardiac arrest at the age of 71.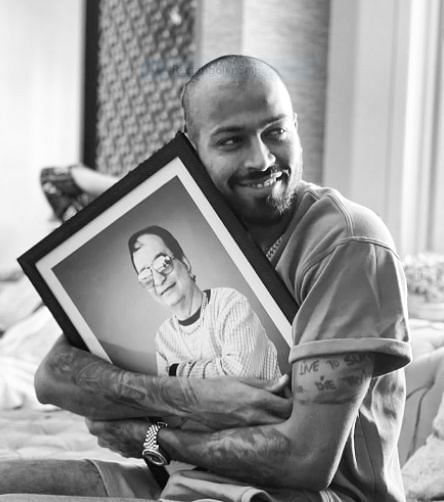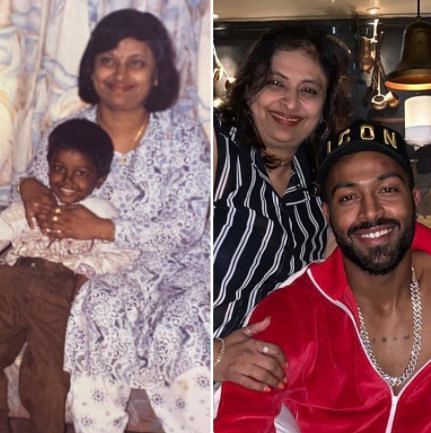 Hardik Pandya's mother's name is Nalini Pandya who was born in the Ahmedabad city of Gujarat. Nalini Pandya married Himanshu on December 12, 1989. The Pandya family lived in a rented house in Gorwa, a residential-commercial area in Baroda, when the players started practicing cricket.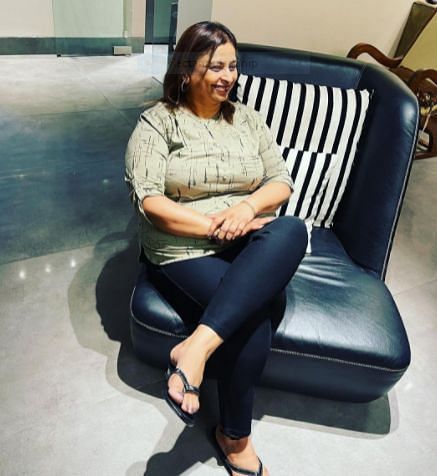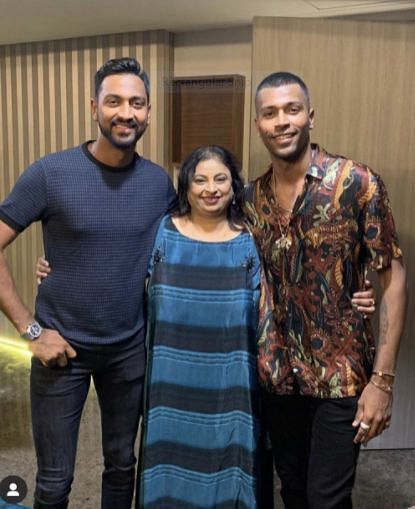 Hardik Pandya has an elder brother named Krunal Pandya who is also a professional cricketer. Krunal has played along with Hardik in teams like India, Baroda and Mumbai Indians at various levels of his professional career.
Krunal has also captained the Baroda state team in domestic tournaments like Syed Mushtaq Ali Trophy and Vijay Hazare Trophy. With their success in their cricket journeys, both Hardik and Krunal have purchased two luxurious apartments in Mumbai and Baroda respectively.
Aprart from Krunal, Hardik has two more real brothers named Vaibhav Pandya and Gauraw Pandya. The whole Pandya family live together in one house.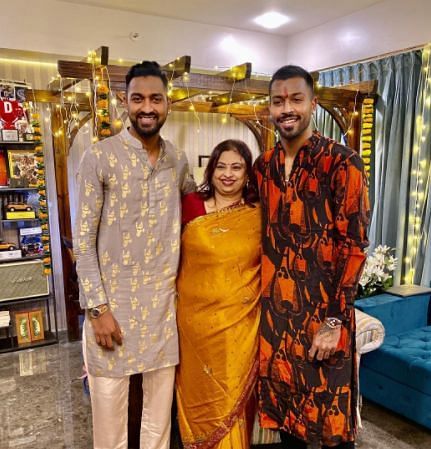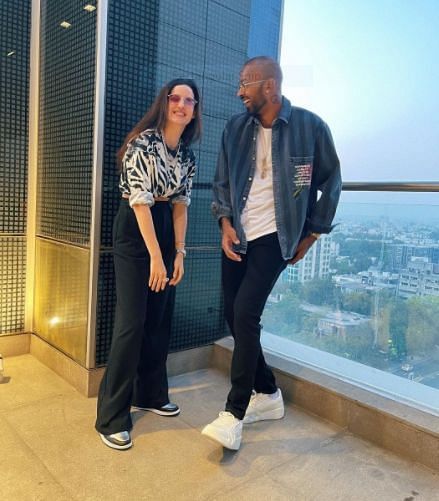 Hardik Pandya wife's name is Natasa Stankovic who is a Serbian dancer, model and actress. Stankovic came to India in 2012 and has featured in many music videos and television commercials.
The pair got engaged on January 1, 2020 in Dubai and five months later they tied the knot on May 31, 2020 during the Covid-19 lockdown in India. Natasha has shared many videos on her YouTube channel to introduce the Pandya family in the public domain.
In September 2022, Natasha shooted a special video and posted on her YT channel as Hardik met her parents for the first time face to face since the couple met.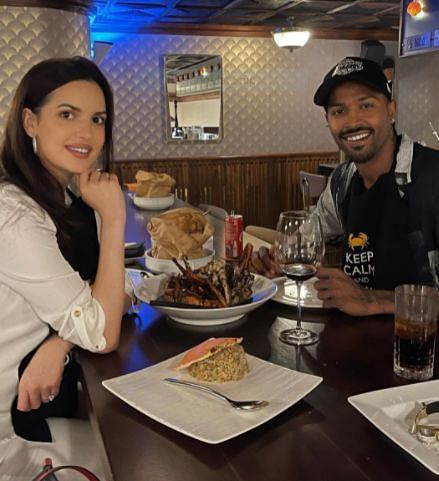 Hardik Pandya's Son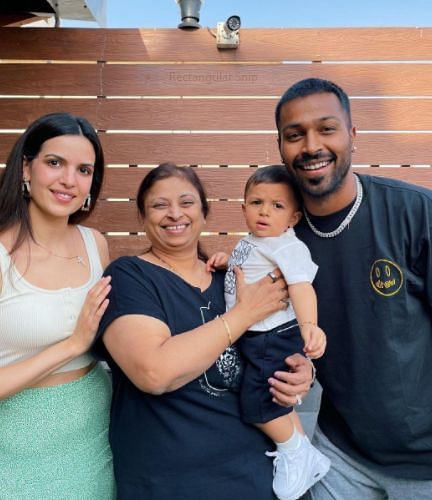 Hardik and Natasa are parents to one child as of January 2023. Hardik had shared the news of Natasa and him were expecting their first child in the same post of their wedding pictures on Instagram.
Natasa gave birth to their son Agastya on July 30 2020 just two months after their marriage. It was Krunal Pandya's wife Pankhuri Sharma who suggested the name Agastya to Hardik and Natasa's son. Agastya has featured in many social media posts of Hardik and Natasa on Instagram and Twitter.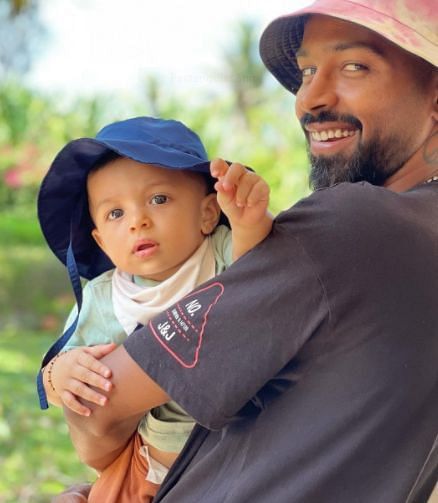 Other Similar Pages