Sir Alex Ferguson, often considered the greatest manager to grace the game, is a well-known figure in the world of football. The Scotsman during his 26 years at Manchester United won no less than 38 trophies, which included 13 league titles, five FA Cups and two UEFA Champions League titles.
Silverware aside, he is also responsible for producing world class players like Eric Cantona, David Beckham, Roy Keane, Cristiano Ronaldo, Ryan Giggs, Paul Scholes, Peter Schmeichel and so on, which in itself is a bigger achievement than all the silverware that he brought to Old Trafford. . Over the course of a management career that lasted 39 years, he won 49 major trophies, making him the most successful manager in the history of British football.
Ferguson became immensely famous during his stint with Scottish club Aberdeen which was certainly a stepping stone of his career. The 80-year-old had phenomenal success managing Aberdeen as he won three Scottish league championships, four Scottish Cups and the UEFA Cup Winners' Cup in 1983. He also briefly managed Scotland following the death of Jock Stein, taking the team to the 1986 World Cup.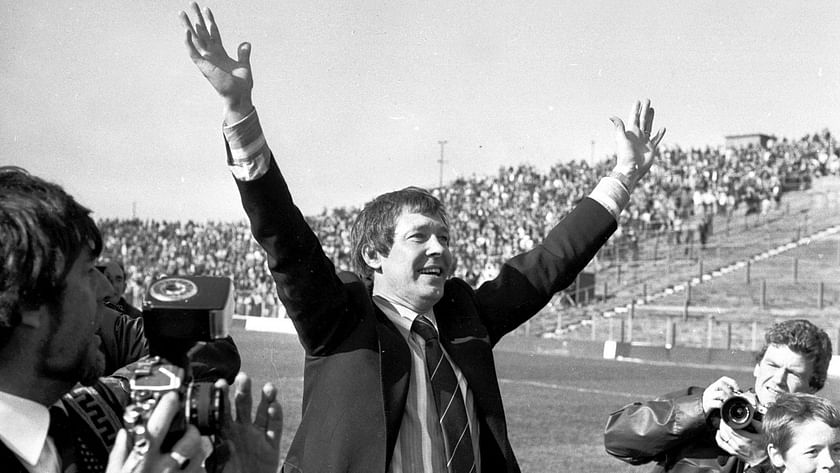 Manchester United were heavily impressed with Ferguson's stint with Aberdeen and ended up signing him as their new manager in November 1986. During his initial stage, Ferguson struggled to recreate the success that he had in Scotland at United. Some section of fans and experts even tagged him as a failed experiment. However, Manchester United board decided to stick by him and provided him much needed support and then the rest is history!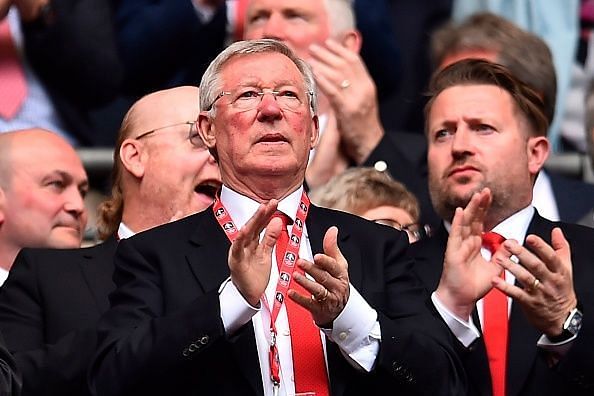 After serving 26 years for Manchester United, Sir Alex Ferguson retired in 2013, leaving a diverse and highly successful legacy behind. The former Aberdeen manager retired in style as he helped the Red Devils win the Premier League for 20th time and it is still their last title win. Ferguson is now considered as an influential figure at United as the board often goes to him for much needed advice regarding football matters.
Sir Alex Ferguson Net Worth
According to Celebrity Net Worth, Sir Alex Ferguson has an estimated net worth of around $70 million, which he managed to earn during his years of management at Manchester United and Aberdeen.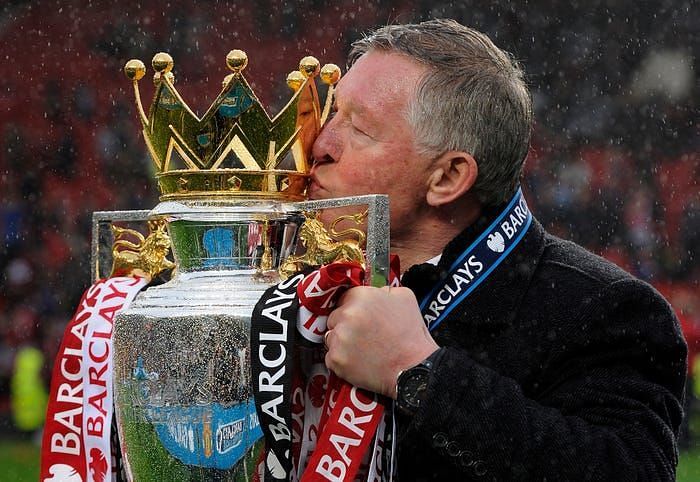 Retired now, he does not receive any payment for his services as a football manager. However, he holds the position of Global Ambassador for Manchester United which pays him a whopping $144,000 per day according to reports revealed in 2015 by The Guardian.
Sir Alex Ferguson Earnings
Sir Alex Ferguson has no other source of income currently apart from the payment he receives from Manchester United as their Global Ambassador.
Investments
Sir Ferguson owns a luxury mansion in the town of Macclesfield, England which is estimated to be worth around $10 million. Not the biggest fan of cars, he does, however, own the hybrid Chevrolet Volt which is worth $60,000.
| | |
| --- | --- |
| Age | Source of Wealth |
| 80 | Football |
| Salary | Endorsements |
| $4 million | Nil |
| Residence | Sponsors |
| Macclesfield, Cheshire, England | Currently none |
| Marital Status | Charity |
| Married (to Cathy Ferguson with three sons) | UNICEF, National Breast Cancer Foundation, Willow Foundation, Sport Relief |
Frequently Asked Questions
Why does Sir Alex Ferguson still get paid?
Even though he retired as Manchester United's manager in 2013, Sir Alex Ferguson continues to be paid by the Red Devils for his work as the club's global ambassador.
What does Sir Alex Ferguson do now?
Sir Alex Ferguson has reportedly been handed a new job at Manchester United in an advisory role. He also regularly attends the team's games.
Why is Alex Ferguson called 'Sir'?
Sir Alex Ferguson was knighted by the British Empire in 1999 for his historic contributions to the sport of football.
Why was Sir Alex Ferguson so good?
Sir Alex Ferguson was one of the greatest managers. He was well-known for his remarkable man-management skills and getting the best out of his players.
Who saved Sir Alex Ferguson?
In 1990, when Manchester United had a poor run of form, fans wanted Sir Alex Ferguson to leave the club. However, striker Mark Robins scored a goal as the Red Devils beat Nottingham Forest in the FA Cup which eventually saved the manager's job.