Bundesliga Articles
13K
Borussia Dortmund saw the highest average attendance for the 2013/14 season According to a report in Football Economy, Borussia Dortmund had the h ...
2K
Johan Djourou As I lay awake last night, tossing and turning, I couldn't help but be mortified by a few prospects that stood before us. Agre ...
15K
Mario Gotze celebrates after scoring the winning goal against Argentina in World Cup final Mario Gotze's younger brother Felix Gotze has bee ...
674
Matthias Ginter Berlin, July 18 German international defender Matthias Ginter moves from Freiburg to Dortmund by inking a five-year contract, both ...
1K
Toni Kroos completes his move to Real Madrid. Bayern Munich's Toni Kroos has completed his move to UEFA Champions League winner Real Madrid, ...
979
Ribery has returned to Bayern Munich for training French midfielder Franck Ribery has returned to Bayern Munich training after missing the World C ...
17K
5K
Toni Kroos joins European champions Real Madrid Bayern Munich midfielder Toni Kroos has confirmed his move to European champions Real Madrid afte ...
15K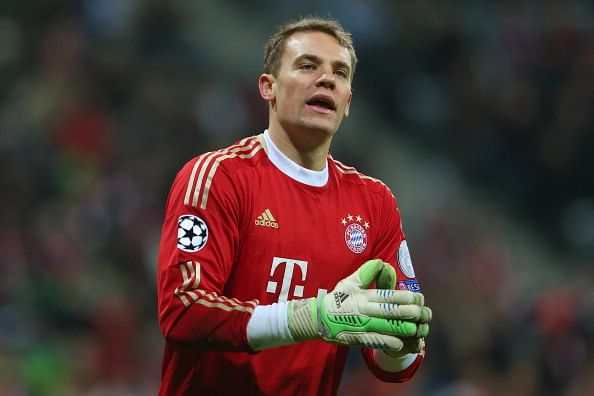 1K
This probably had to be the most comic situations in which a goal was scored and was probably the fastest equalizer ever. It was during a match betwee ...