The NBA offseason is about to end in a month or so, but some teams still need an upgrade, especially in the shooting guard position.
It's one of the most important positions in basketball, with the player expected to provide shooting and defense, as well as leadership at times. Devin Booker of the Phoenix Suns might be the best shooting guard in the NBA today, but he's going to have more playmaking duties next season.
Steph Curry is primarily a point guard, but the addition of Chris Paul could shift the greatest shooter of all time to his natural position.
•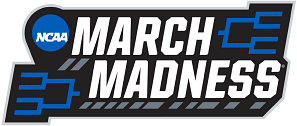 The highest-paid player in the NBA - Jaylen Brown - is also a point guard. He signed a five-year, $304 million supermax extension with the Boston Celtics this summer. Brown is coming off a career season even though he continues to have problems going left.
---
Also Read: Zion Williamson primed for monster season according to Pelicans VP, amid ongoing Moriah Mills saga
---
NBA teams that need to upgrade at shooting guard
Several NBA teams already have what they want for the shooting guard position. Some of them re-signed players on the wing to extensions, like Kyrie Irving, Jaylen Brown and Jordan Clarkson.
On that note, here are five NBA teams - in no specific order - that could need an upgrade at the position:
---
#1 Charlotte Hornets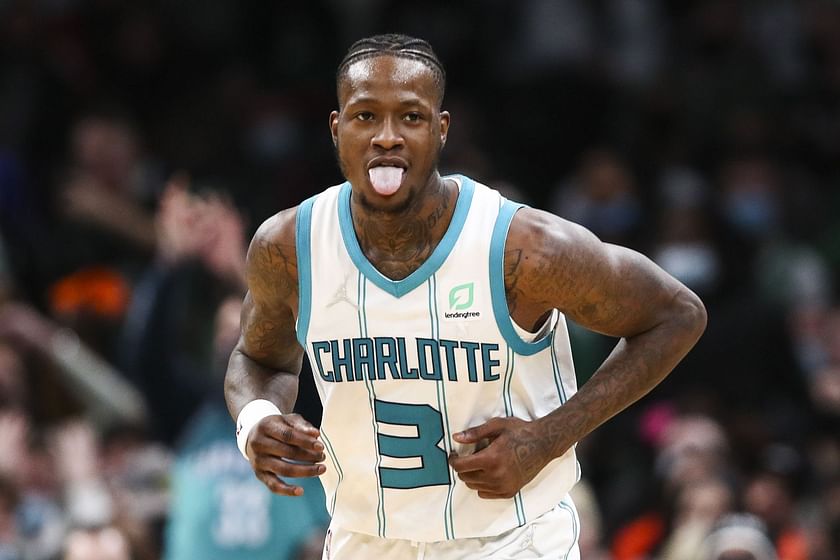 Terry Rozier has been solid for the Charlotte Hornets but is an undersized shooting guard. Rozier seems to complement LaMelo Ball on offense, but if the Hornets want to take the next step, they would need to upgrade the position.
Rozier has been linked to several trade rumors over the years, but nothing has come to fruition. If the Hornets can acquire someone like Tyler Herro, who could shoot lights out from beyond the arc, it might be a game-changer. Ball and Herro would be a dynamic backcourt offensively.
---
Also Read: "Liar you want out" - NBA fans call out Damian Lillard for claiming he wanted to retire in Portland
---
#2 Detroit Pistons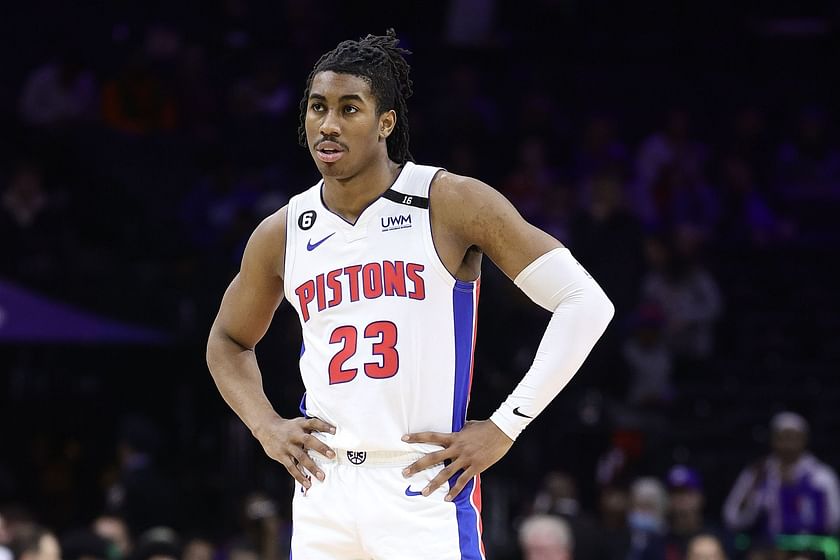 Jaden Ivey had a solid rookie campaign for the Detroit Pistons last season. There were some growing pains in Detroit, mostly due to the injury to Cade Cunningham. Ivey seems like the perfect backcourt partner for Cunningham, but they should add someone with experience.
The Houston Rockets did just that by adding Fred VanVleet and Dillon Brooks, who could both play shooting guard. The Pistons could do the same thing and add someone like Will Barton or Austin Rivers.
Those two aren't the future, like Ivey, but they provide the veteran voice needed by a developing star.
---
Also Read: What does Mamba Mentality mean? Exploring famous phrase associated with late Lakers legend Kobe Bryant
---
#3 Milwaukee Bucks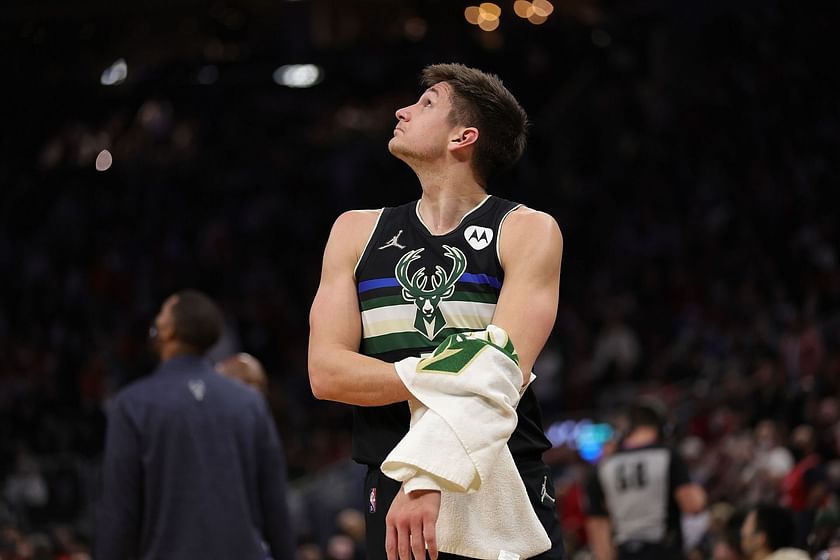 One of the most glaring holes in the Milwaukee Bucks' championship roster is at shooting guard. Grayson Allen is a solid two-guard, but the Bucks will likely need an upgrade if they want to get past Miami or Boston in the playoffs.
Allen famously forgot about the game clock in Game 5 of their first-round series loss to the Miami Heat last season. The Bucks have been linked to Damian Lillard, who's a point guard.
If Milwaukee can add someone like Dame, Jrue Holiday could slide through the SG position, where he plays much better.
---
Also Read: "Stephen A. be looking like a deacon" - Marcus Spears hilariously trolls Stephen A. Smith for claiming to be the best-dressed host on ESPN
---
#4 Orlando Magic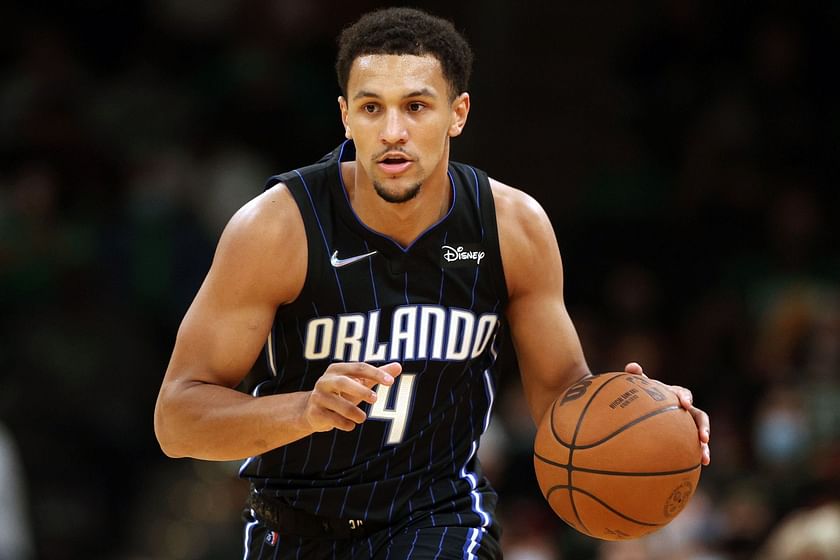 Just like the Charlotte Hornets, the Orlando Magic need to fix their shooting guard rotation. Gary Harris and Jalen Suggs will likely compete for starter minutes while Anthony Black might just be the answer down the road.
The Magic could also put Franz Wagner as a shooting guard due to his versatility and ball-handling. They have brought in Joe Ingles for his veteran presence, but adding one more veteran shooting would help Orlando in the long run.
---
Also Read: Despite decade-long rivalry, Shaquille O'Neal seemingly advocates for Dwight Howard's NBA return amid buzzing Warriors rumors
---
#5 New York Knicks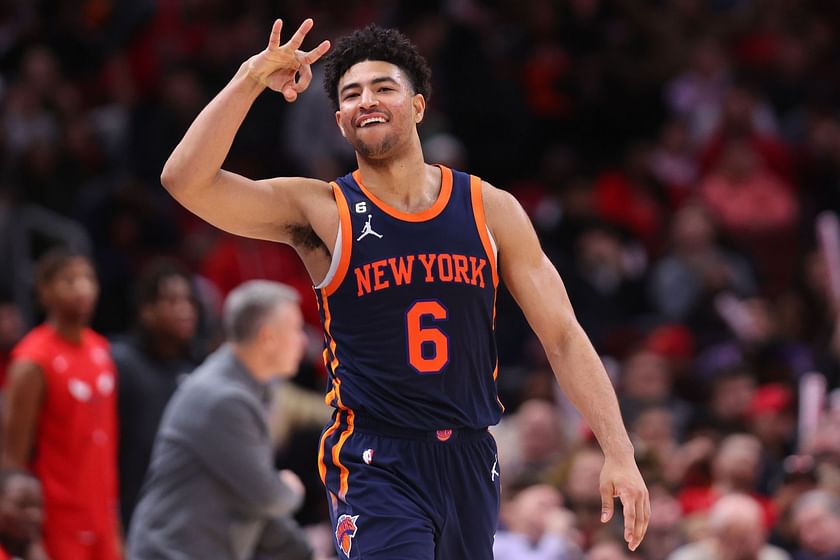 The New York Knicks surprised everyone last season when they made the Eastern Conference semifinals. The Knicks have Quentin Grimes as their primary shooting guard, with Donte DiVincenzo fresh off from signing a new deal.
However, there's a reason why the Knicks are being linked to Donovan Mitchell. They tried to acquire him last summer before he went to the Cleveland Cavaliers. Mitchell is from New York and is a superstar who could take the franchise to the next level.
---
Also Read: "New York was next" - Michael Jordan was 30 minutes away from leaving the Bulls to join the Knicks in 1996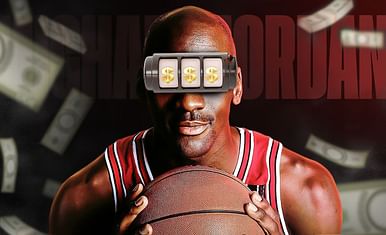 How did Michael Jordan's gambling "habit" taint his image?
Edited by Juan Paolo David