Mandeep Singh's father, Hardev Singh was a well-known athletics coach. He was a long-distance runner during his younger days, and after retirement, he worked as a District Sports Officer in Jalandhar. He has two sons - Mandeep and Harvinder. While Mandeep is a professional cricketer, Harvinder is a veterinary doctor.
Table of Contents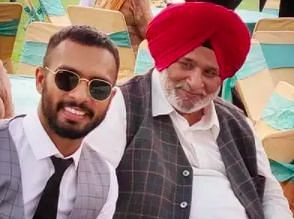 Image source: https://static.toiimg.com
Wanted to become a cricketer
Mandeep Singh's father Harvinder Singh also wished to become a cricketer. He was a fast bowler, but he could not fulfill his desire of making a name for himself in the sport because of financial issues.
Hesitation to allow Mandeep Singh to become a cricketer
Despite being an athletics coach himself, Hardev Singh was initially not happy with Mandeep Singh's desire to become a cricketer.
However, looking at Mandeep's hard work, passion, dedication, and commitment towards the sport, Hardev had no other option but to give in.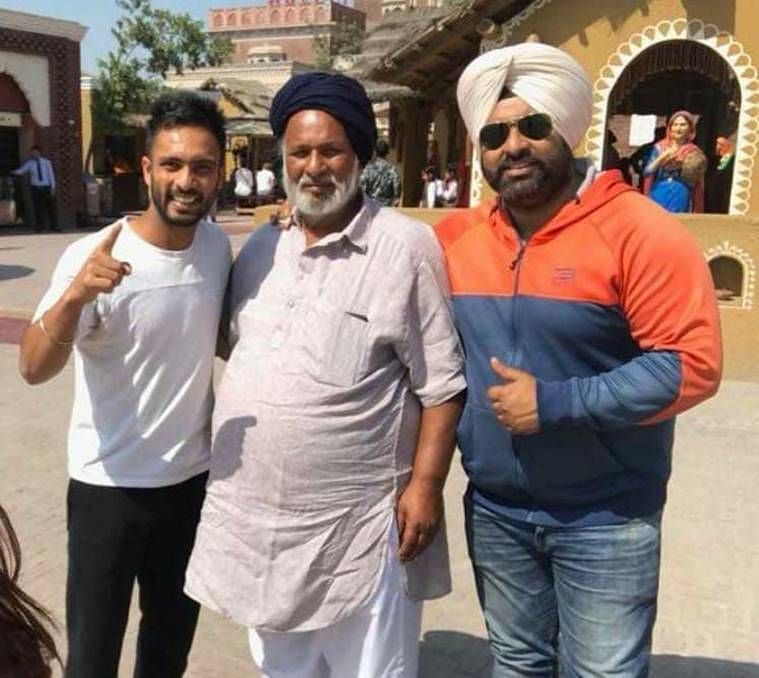 Image source: https://images.indianexpress.com
Death
Hardev Singh died at the age of 68 in October 2020 after battling liver disease. Mandeep Singh was then in the IPL bio-bubble in the UAE, where he was a part of the Kings XI Punjab squad. It was a crucial phase in the tournament, and Mandeep knew he could not have rejoined the team due to bio-bubble restrictions if he returned home.
Mandeep stayed back and played against the Sunrisers Hyderabad. He opened the innings for the team and scored 17 runs off 14 deliveries. Rashid Khan, who had also continued to play for his BBL team after losing his father in 2018, picked up his wicket. After dismissing Mandeep, Rashid Khan consoled the Punjab opener.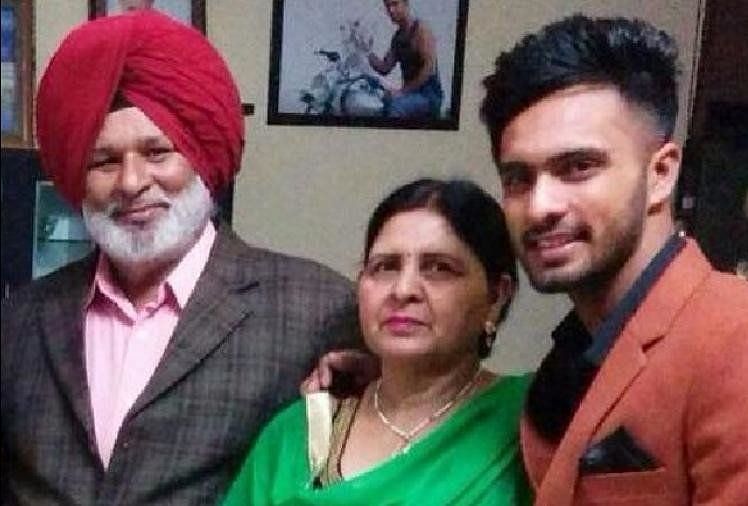 Image Source: techfortcp.com
Kings XI Punjab wore black armbands as a mark of respect
The fans lauded Mandeep Singh for his decision to stay back and continue playing for his franchise in the IPL. Singh's team, Kings XI Punjab, decided to sport black armbands during the game against the Sunrisers Hyderabad as a mark of respect.
Mandeep's elder brother Harvinder Singh performed the last rites. In an interview with Deccan Chronicle, Harvinder mentioned that there was no question of Mandeep leaving the tournament midway. He added that their dad would not have liked that as well.
Father's desire motivated Mandeep Singh to play
Mandeep Singh could not control himself after losing his father. However, it was his father's wish that he played and won the IPL trophy in 2020. Although Mandeep could not take the Mohali-based franchise to the title, he played a match-winning knock of 66 runs against the Kolkata Knight Riders soon after his father's demise.
Other Similar Pages