| | |
| --- | --- |
| Age | 36 |
| Net Worth | $9 Million |
| Source of Wealth | MMA, Endorsement |
| Salary | $400,000 |
| Residence | Orlando, Florida |
| Sponsors | Stake.com |
| Marital Status | Married to Vivianne Aldo (2005) |
| Last Updated | 2022 |
Jose Aldo da Silva Oliveira Junior is a retired Brazilian mixed martial artist that competed in the Ultimate Fighting Championship. Jose Aldo was a former three-time UFC champion, a two-time undisputed UFC featherweight champion, and a one-time interim champion. He is frequently hailed as the greatest featherweight in MMA history. Aldo's MMA record is 31W-8L.
On the same day that his baby was born, MMA legend Jose Aldo announced his retirement from the sport after being granted a release from his UFC contract.
What is Jose Aldo's Net Worth in 2022?
Jose Aldo is estimated to have a net worth of $9 million in 2022.
The majority of Aldo's earnings come from his UFC fights. Some of his biggest paychecks came from his fights against Conor McGregor, Frankie Edgar, and Max Holloway.
Jose Aldo's Salary
Jose Aldo makes a base salary of $400,000 from his fights.
At UFC 194 in December 2015, Aldo faced off against McGregor, which turned out to be the 10th highest-selling pay-per-view in UFC's history.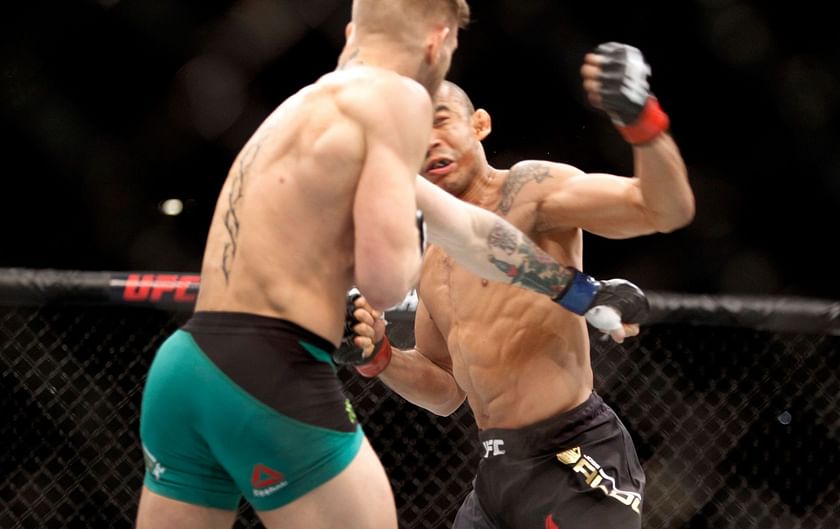 Jose Aldo's Endorsements
The former featherweight champion endorses Stake.com, an online gambling platform.
Jose Aldo's House
Aldo recently bought a nine-bedroom home in Orlando, Florida.
The 36-year-old veteran also owns an eight-bedroom house next to Disneyland, which he rents out.
Jose Aldo's Car
The most exotic and opulent vehicles are among Jose Aldo's impressive collection of automobiles. Jose has a Ford Mustang, a Mercedes GLK, a Chevrolet Impala SS, and a few other vehicles. Jose loves driving and is known to be an avid collector.
Net Worth Comparison with Other Popular UFC Fighters
| | | | |
| --- | --- | --- | --- |
| Jose Aldo | Conor McGregor | Max Holloway | Alexander Volkanovski |
| $9 Million | $200 Million | $2 Million | $3 Million |
FAQs on Jose Aldo's Net Worth
What is the net worth of Jose Aldo?
Jose Aldo's net worth is said to be around to be $9 million in 2022.
What is Jose Aldo's highest-earning fight?
Jose Aldo's highest payday was for his fight against Frankie Edgar in UFC 200. He pocketed a hefty $515,000.
Is Jose Aldo retired from MMA?
Jose Aldo announced that he is retiring from the sport of MMA after the birth of his child.
*Last Updated On 22nd November 2022