| | |
| --- | --- |
| Name | Bryan Lloyd Danielson |
| Age | 41 |
| Residence | Washington, United States |
| Marital Status | Married |
| Spouse | Brie Bella (married since 2014) |
| Net Worth (2023) | $12 million |
| Source of Wealth | Professional Wrestler |
| Salary | $2 million per annum |
| Philanthropy | Make A-Wish, Superstars for Kids |
Bryan Lloyd Danielson is a well known American professional wrestler and a WWE Hall of Famer. He is currently signed to All Elite Wrestling (AEW) as a part of Blackpool Combat Club. Bryan is known for his run in WWE from 2009 to 2021, where he worked under the ring name Daniel Bryan. He began his pro-wrestling training at Texas Wrestling Academy (TWA) in San Antonio, Texas and got trained by Rudy Gonzalez and Shawn Michaels. Daniel Bryan then toured Japan with Frontier Martial-Arts Wrestling (FMW). Eventually, Bryan got a development deal with WWE owned Memphis Championship Wrestling (MCW), where he adopted the name American Dragon. Bryan then traveled to Japan and worked for the New Japan Pro-Wrestling (NJPW), he continued wrestling under the name "American Dragon" with a mask. Byran then wrestled for WWE in 2002 without a contract in two matches and got defeated. He then participated in multiple non-contracted matches at WWE's Secondary shows in 2003. Bryan then joined "Ring of Honor" and was acknowledged as the "Founding Father" of the company. Bryan left the company due to frustration, as he was unable to defeat Austin Aries for the ROH World Championship. He took a break for a while and returned to ROH in 2005 and won the ROH World Championship.
Bryan worked for multiple individual promotions around the world which includes All Star Wrestling (ASW), Frontier Wrestling Alliance (FWA) World Association of Wrestling (WAW) and Premier Promotions in the United Kingdom; Full Impact Pro (FIP), Pure Wrestling Guerilla (PWG), National Wrestling Alliance in the United States; World Xtreme Wrestling (WXW) in Germany. Danielson then got a contract from WWE in 2009, under his real name. Bryan wrestled in a Dark Match and defeated Chavo guerrero. He then moved to WWE's developmental Florida Championship Wrestling (FCW). WWE then started a new developmental brand NXT and Bryan was one of the inaugural members but lost almost every match in NXT. He then got his first victory against Santino Marella on Raw in an eight-on-four handicap match. Bryan was then eliminated on the following night on NXT as he had no confidence to win the competition. Despite elimination, he appeared next week and attacked Miz and Michael Cole.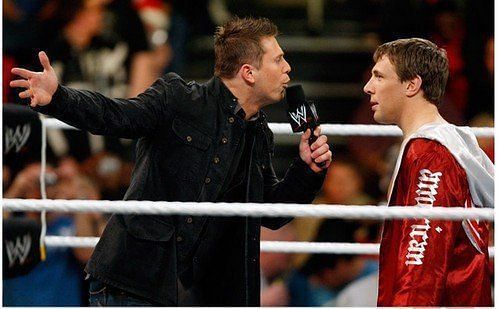 He then had a match against The Miz and won, then threw Miz into Cole at ringside after the match. Bryan being a part of Nexus (NXT inaugural rookies) invaded WWE and attacked John Cena, destroying the ringside. Then, Bryan got released from WWE for being too violent but was scripted as a storyline as the rest of the Nexus kicked him out for his actions. Several offers knocked his door but a few months later he returned to WWE on Summerslam as a surprise member of Team WWE as a replacement of The Miz against Nexus in a elimination 14 Men tag Team match.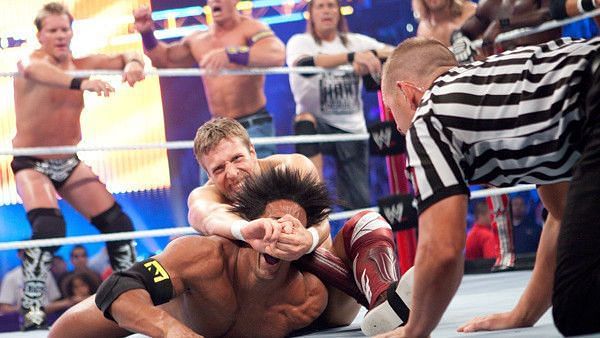 But was eliminated by Wade Barret after The Miz attacked him. He then joined as a part of the Raw roster and continued his feud with The Miz and defeated him for the United States Championship. He then became an unstoppable force in WWE, and has won multiple championships in WWE which includes Intercontinental Championship, United States Championship, World Heavyweight Championship, WWE Tag Team Championship, WWE Championship (4 times). He is the 6th WWE Grand Slam Champion and 26th Triple Crown Champion. He was in the prime of his career during 2015-2015, where Bryan was betrayed and pulled off from being the face of the Company on multiple occasions.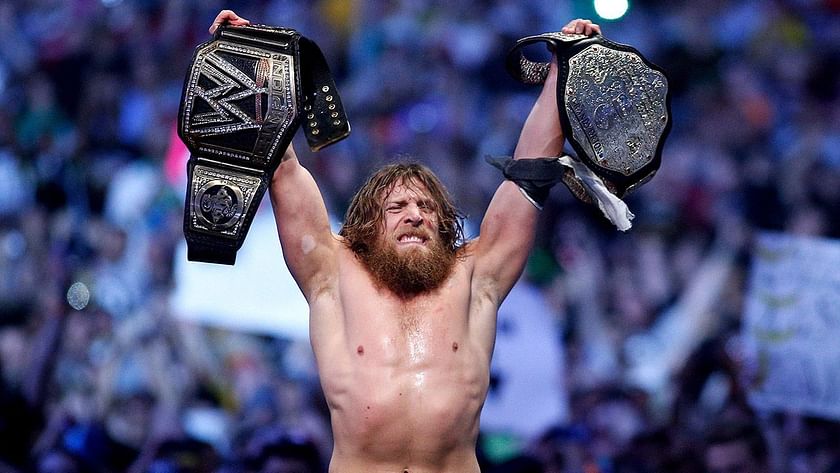 He won both the WWE and World Heavyweight Championship at SummerSlam 2014 but Vince was not satisfied with Bryan being the face of the company, and got betrayed by Triple-H and lost his championship the same day to Randy Ortan. He won the Championship again at Night of Champions and again got betrayed again by the management. Bryan's feud with the Authority and emergence of his Yes! movement made him a biggest baby face in the wrestling industry. Bryan constantly marched towards the title but was controversially betrayed multiple times. WWE Universe then invaded on an episode of Raw the ring with Yes! T-shirts supporting Daniel Bryan and refused to leave the ring.
This made Triple H irritated and agreed to insert Daniel Bryan in the WWE World Heavyweight Championship, with a stipulation to face Triple H at WrestleMania and the winner would join the main event match for the titles with Batista and Randy Ortan. Daniel Bryan won the match against Triple H, but got attacked by him after the match.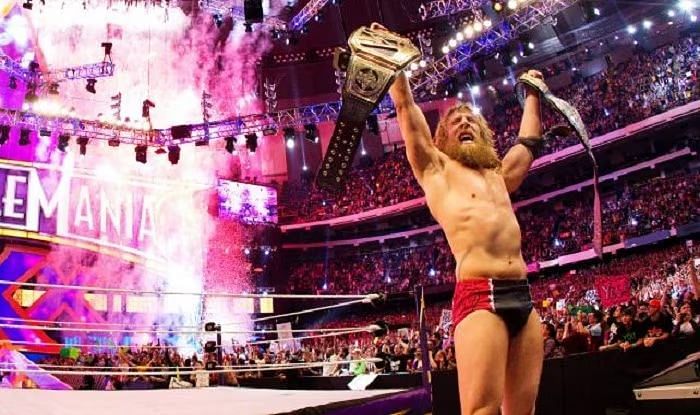 Bryan then wrestled at WrestleMania XXX and became the WWE World Heavyweight Championship but was forced to relinquish his title after a major injury. He announced his retirement and worked as SmackDown's General Manager. Bryan was then cleared and made his return to the ring in 2018 and became the WWE Championship in a controversial way, as a heel and brought an entirely sustainable Championship.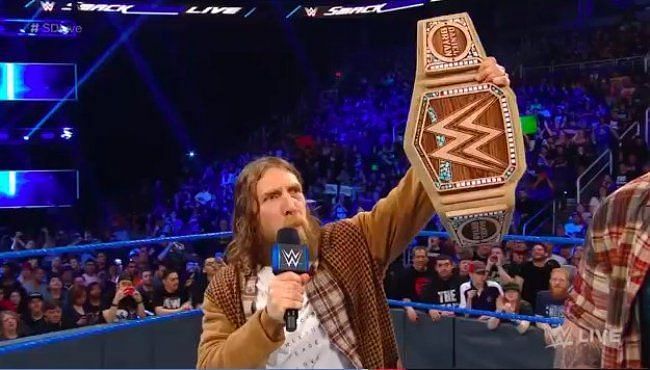 Bryan then took a long time to reposition himself into the main card. He failed in the attempt to capture the Universal Championship from Roman Reigns. Bryan left WWE and moved to AEW and is currently a part of Blackpool Combat Club.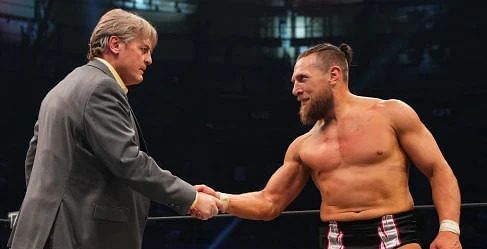 Over the years, Bryan has not only been successful in capturing the titles, but is also successful in capturing wealth. Here is a detailed estimate on the net worth of the "American Dragon", founder of the Yes! Chant, Bryan Danielson (Daniel Bryan).
How much is Daniel Bryan's Net Worth in 2023?
According to Celebrity Net Worth, Daniel Bryan is estimated to have a net worth of approximately $12 million and is expected to grow at a constant rate. Most of his net worth he acquired has come from his successful wrestling career.
Daniel Bryan Salary
Daniel Bryan is one of the highly paid wrestlers in the industry. He earns a salary of approximately $2 million per year. But he earns more when featuring in big pay-per-view events. Bryn Danielson is currently working with AEW and is expected to work there till 2024.
Daniel Bryan House
Daniel Bryan and Brie Bella lived in a luxurious villa in Phoenix, Arizona till 2020. It has 4 bedrooms and 3,000 square feet of living space. The couple listed the house in 2020 for a value of $1,695,000. The Couple then moved to Napa Valley, California in October 2020 with their children.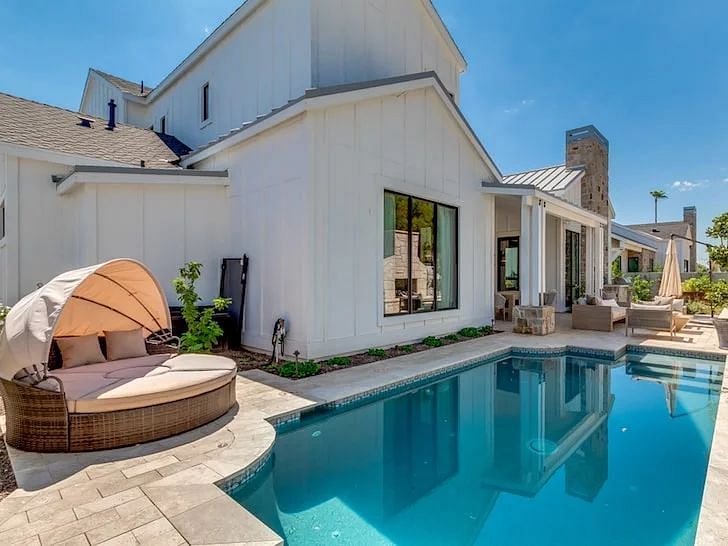 Daniel Bryan Cars
Daniel Bryan has some of the furious cars in his garage, which includes
Lamborghini Aventador, which comes with a 6.5 liter V12 engine, 759 hp and 531 ln-ft of torque and can be accelerated to a top speed of 217 mph. It costs approximately $500,000.

Lamborghini Urus, is one of the powerful cars with a 4 liter turbocharged V8 engine and can be driven at a top speed of 190 mph. The price of the Urus is approximately around $225,500.

Porsche 911 Turbo S is one of the best cars for enthusiastic driving, which is powered with a 3.7 liter twin-turbocharged flat-six engine and can deliver 640 hp. This car can be driven at a top speed of 205 mph and priced around $207,000.

Cadillac Escalade comes out with a 6.2 liter twin turbocharged V8 engine and can be driven at a top speed of 112 mph. The car is cost around $88,000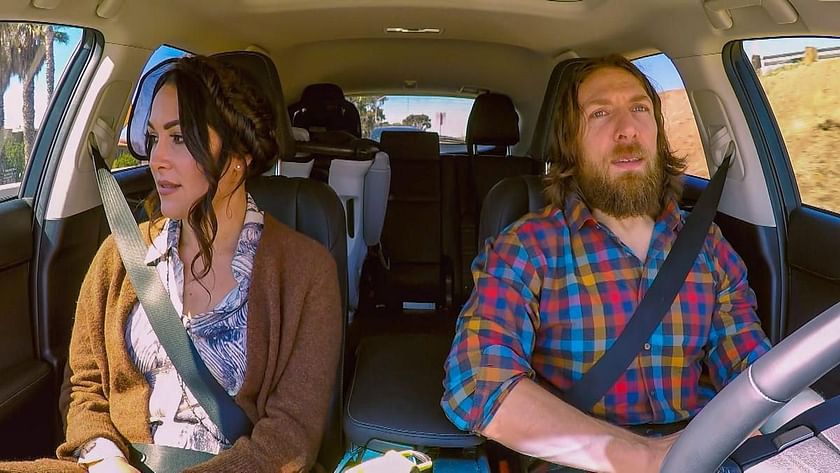 Daniel Bryan Charity Works
Daniel Bryan is a philanthropist and has been a part of multiple charity works some of them includes Make A-Wish, Superstars for Kids, etc. In 2012, Bryan started a campaign to help Connor Michalek, who is a 6 year old kid affected by cancer in brain and spine, the campaign was a huge success. He also posthumously received the Warrior Award in Hall of Fame Ceremony 2015 after Michlek's death.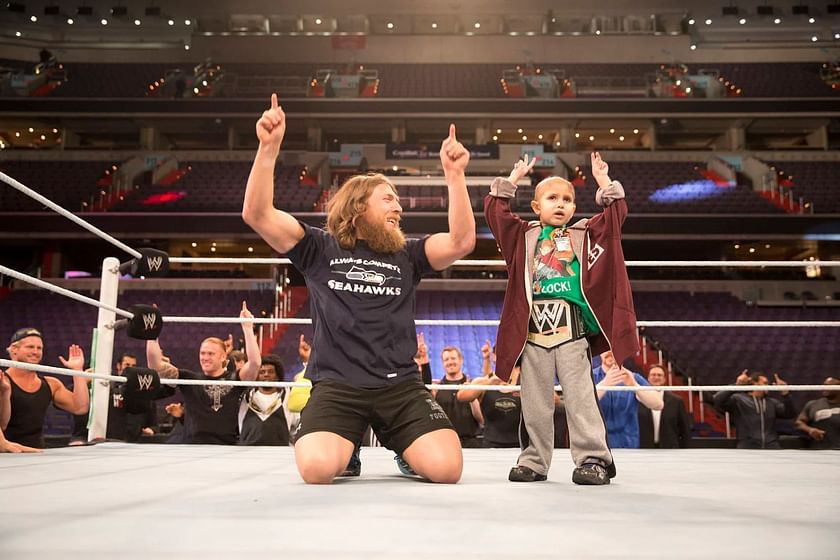 FAQs
Q. Who is Daniel Bryan's Wife?
A. Brie Bella is the wife of Daniel Bryan and they got married in 2014.
Q. Why did Daniel Bryan move to AEW?
A. Daniel Bryan chose AEW over WWE, as it has a lighter schedule, more creative freedom and can try something new.
Q. Does Daniel Bryan have Kids?
A. Daniel Bryan and Brie Bella have 2 kids, a daughter and a son.
Q. How old is Daniel Bryan?
A. As per May 22, 2023, Daniel Bryan is 42 years old.
Q. How tall is Daniel Bryan?
A. Daniel Bryan stands at a height of 5 foot 10 inches tall.