Alexis Cabrera a.k.a Alexa Bliss is a professional wrestler currently signed to WWE under the Raw brand. She has won the WWE Women's Tag Team Champions alongside Nikki Cross. Alexa debuted on 20 September, 2013 and has been one of the most popular WWE Diva ever since.
| | |
| --- | --- |
| Full name | Alexis Cabrera |
| Age | 31 years |
| Residence | Orlando, Florida |
| Salary | $300,000 per year |
| Net Worth | $2.3 Million |
| Source of Income | Professional Wrestling, TV Actor |
| Endorsements | WWE Merchandise |
| Charity | Connor's cure, Make A Wish, Susan G. Komen |
| Marital Status | Married to Ryan Cabrera (2022-present) |

What is Alexa Bliss Net Worth in 2023?
As of 2023, Alexa Bliss's Net Worth is estimated to be in the $2.5 Million ballpark. Much of her wealth can be attributed to her successful wrestling career, where she has won multiple championships and headlined major WWE events.
Alexa Bliss WWE Career
After signing a contract with WWE in May 2013, Alexa Bliss was assigned to WWE Performance Center and developmental brand NXT in Orlando, Florida. Soon, Bliss made it to the SmackDown brand and before anyone could have noticed she was crowned SmackDown Women's Champion as well. She then went on to become the first competitor to hold the title twice.
Alexa got transferred to Raw in April 2017 and even at RAW, she won the Raw Women's Championship in the same month as her Raw debut. She became the first woman to have won both the Raw and SmackDown Women's titles in WWE. Alexa won the first-ever women's Elimination Chamber match in February 2018. She then went on to win the 2018 Money in the Bank ladder match and cashed in the contract later that night to win her third Raw Women's Championship.
Bliss and Nikki Cross won the WWE Women's Tag Team Championship in 2019. This achievement made Bliss the second Women's Triple Crown Champion. Bliss has won multiple championships, including five Women's Championships, and has headlined major WWE events such as WrestleMania making her one of the most decorated superstars on the roster.
Alexa Bliss Salary
Alexa earns around $300,000 per year with the WWE along with earnings from appearances in WWE 2K games.
Alexa Bliss Cars
Alexa Bliss owns a classic DeLorean, Jeep Compass, and a BMW 3 Series.
Alexa Bliss Charity work
Alexa Bliss is involved and supports numerous charities such as Make-A-Wish foundation, Connor's cure, and Susan G. Komen.
Alexa Bliss Injury
Alexa Bliss' career, although very accomplished, has been ridden with injuries. In 2022, she suffered an injury just weeks after returning from multiple concussions that she suffered in a house show match that had kept her out since October 2018. According to reports, Alexa Bliss' injury has been a major setback in her return to in-ring competitions. Although by very little, injuries have evidently affected Alexa Bliss' Net Worth. She has also suffering from basal cell carcinoma and has been off TV since the Royal Rumble in 2023.
Alexa Bliss Husband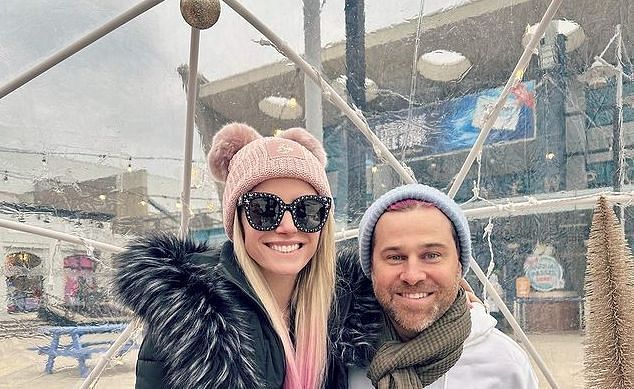 Alexa Bliss was previously engaged to Matthew Adams, also known as Buddy Murphy, who is a fellow wrestler but they split up in 2018. In 2020, Bliss started dating musician Ryan Cabrera and has been married to him since April 09, 2022.
Alexa Bliss Movies
Alexa has just appeared on one more television show other than WWE. She appeared on 'Total Divas' as herself between 2015 and 2018.
FAQs
Q. Is Alexa Bliss rich?
A. Alexa Bliss gains nearly $300,000 from her WWE contract and her estimated net worth stands at $2.3 Million. So, yes, Alexa Bliss is indeed rich.
Q. Is Alexa Bliss married?
A. Yes, Alexa Bliss musician Ryan Cabrera in 2022.
Q. Has Alexa Bliss won any championships in WWE?
A. Yes, Alexa Bliss has won multiple championships in WWE, including five Women's Championships, two Tag Team Championships, and the Money in the Bank briefcase.
Q. What is Alexa Bliss's finishing move?
A. Alexa Bliss's finishing move is called Twisted Bliss, which is a top-rope diving splash