WWE Live Event results from Tokyo: July 4
1.40K //
04 Jul 2013, 08:54 IST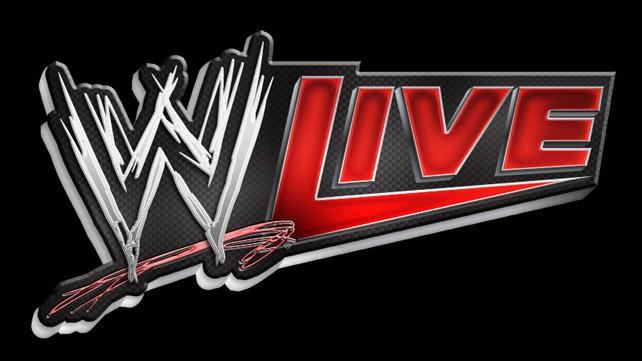 The Great Khali & Yoshi Tatsu defeated Primo and Epico via pinfall. Before the match, Primo threw his shirt at Khali, prompting Khali to hit him on his head with a chop. It was sort of humorous as Epico tried to wake up Primo by waving his shirt over him.
Wade Barrett defeated Zack Ryder with the Bull hammer. Ryder hit the bRoski boot, but the Rough Ryder was countered. Barrett hit the winds of change, and followed it up with the Bull Hammer for the win.
The fans were asked to vote for the stipulation for the upcoming Chris Jericho vs. Antonio Cesaro match, their choices were 2 out of 3 falls or No DQ. Paul Heyman had a pre-taped promo shown on why he didnt want to come to Japan. He introduced Curtis Axel.
Curtis Axel defeated The Miz via rollup for the Intercontinental Championship. Axel attempted to leave the match, but Miz chased and brought him back to the ring. Axel wins by pinfall. After the match, Axel tried to hit Miz with the Intercontinental title, but Miz ducked and hit the skull crushing finale.
Natalya defeated Aksana via Sharpshooter.
Chris Jericho defeated Antonio Cesaro via Walls of Jericho. Solid match, the only weapon used was a kendo stick. Jericho got into a heated argument with two fans at ringside. He kicked the barrier and swung a kendo stick at the barricade in front of where those two guys were sitting. Lots of "Y2J" chants. Jericho cut a promo afterwards calling Japan his second home next to Canada. He thanked the crowed by saying domoarrigato and arrigatogozimous.
Intermission
Sheamus defeated Dean Ambrose via DQ in a US Title match. The Shield saved Ambrose. The Shield entered through the normal stage, not the crowd.
After the match, Seth Rollins and Roman Reigns attacked Sheamus, and Daniel Bryan and Kane made the save. This led to a six-man tag team match.
Sheamus & Team Hell No defeated the Shield via No lock. Sheamus brogue kicked Ambrose, Reigns speared Sheamus, Kane choke slammed Reigns, Rollins hit a flying knee to Kane, and Bryan made Rollins tap to the no lock. Daniel Bryan was the most over guy, tons of "Yes!" chants.
John Cena defeated Ryback in a tables match with the AA in a WWE Championship match. Cena got a good reaction. There was a small "Lets go Cena / Cena sucks" dueling chant. Ryback broke two tables, Cena broke a leg of a table while setting it up. Cena hit the 5 moves, Ryback countered the AA into a spine buster and hits the meat hook. Ryback went for shell shocked but Cena slipped out, and reversed into an AA for the victory.
Biggest Pops
1. Daniel Bryan
2. Chris Jericho
3. John Cena
Biggest Heat
1. Curtis Axel
2. The Shield (although they had some fans)
3. Barrett – Aksana – Cesaro – Ryback (it was hard to tell)