Why Chelsea fans hate Rafa Benitez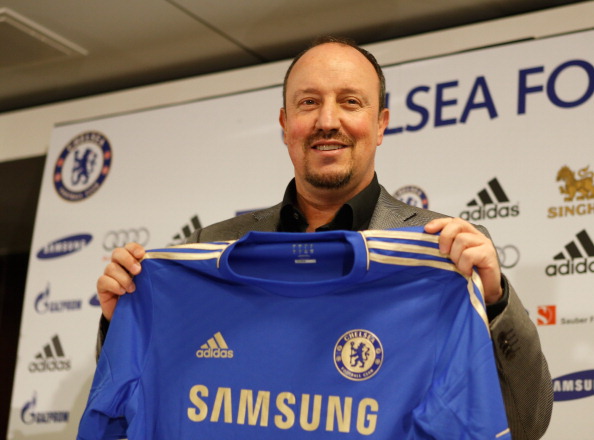 We all know most Chelsea fans hate the interim coach, Mr. Rafael Benitez. But why do they really hate him? Here are the reasons why we Chelsea fans do not support Benitez.
Rafael benitez was a former coach of Liverpool football club for 6 years, which has been one of the rivals of Chelsea. Therefore, the mentality of all Chelsea fans towards him has been always of hate. So, its now hard for all the fans to accept him as their coach.
No quality signings
While at Liverpool, he spent close to 230 million on signing new players. But only a few of his signings, like Torres and Alonso, were quality ones while most others failed. He spent 20 million to get Robbie Keane from Spurs, only to be resold again after 6 months, while he spent 18 million to get Alberto Aquilani .
Failure at Inter Milan
At Inter Milan, Rafa succeeded former Chelsea coach Jose Mourinho, who had won a treble there, including the Champions League. But Rafa could not even guide this team to a top four finish, and was sacked within 6 months. He completely destroyed the Inter team, and they are still in a rebuilding phase after that. He had quality players at Inter but could not manage them and had a personal rift with the players. So how can we hope that he won't do the same thing at Chelsea, where he is succeeding double cup winning manager Roberto di Matteo?
Signed for Torres
It seems like Benitez has been signed as manager by Abramovich just to make £50 million striker Fernando Torres score. We can't build a team around Torres as he has lost his old touch. Chelsea has a good striker in Demba Ba, so giving more chances to Torres is illogical. The playing style of Chelsea does not suit Fernando Torres, so we can't give him more chances.
Fight with Jose Mourinho and Drogba
Jose Mourinho is respected by all Chelsea fans and he is worshipped by them. The relationship between Rafa and Jose was very fiery. Many a times, he made snide remarks on Jose. So, because of that, Rafa will always be like a villain to Chelsea fans. Also, Liverpool beat Chelsea luckily in the Champions League semis by penalties, due to a ghost goal which never existed. This prevented Chelsea from deservedly winning the Champions League under Jose. This also lead to the sacking of their favorite manager. So fans blame Rafa for that.
Benitez also had a rift with Chelsea's legendary striker Didier Drogba. He, many times, condemned Drogba for diving and said that he is not good. In 2008, after scoring against Liverpool, Drogba celebrated and slid in front of Benitez to answer his claims.
Condemning of Chelsea fans
He, many times, accused Chelsea fans of not having any passion and called them plastic fans who just waved plastic flags. Chelsea fans sung songs to answer Benitez during a match against Liverpool. So, because of this incident, Chelsea fans really hate Benitez and cannot accept him as a Chelsea manager.
Roberto di Matteo
Benitez is succeeding di Matteo as a manager at Chelsea. Di Matteo was a fan favorite, as he was a former player at Chelsea, and was a link to the old Chelsea. He won the Champions League with Chelsea, which fans wanted for many years. Fans had lots of respect for him, so its difficult for fans to see him sacked and replaced by a manager like Benitez.
He is actually not good
In reality, Benitez is over rated. He has not won much in his career, except for a Champions League trophy, an FA cup trophy and 2 La Liga titles. The previous Chelsea manager, Roberto di Matteo, won 2 of them in just 6 months.
Also, Benitez has not been in touch with football for the last year .
These are good and valid reasons for any Chelsea fan to hate Benitez, and that's why he gets booed in every game.