Tyson Luke Fury is a current WBC champion and has held IBF, WBO, IBO, The Ring, WBA and lineal titles. You got to have something ingrained in your blood to achieve the accolades that he has achieved in boxing. Therefore, It is hardly a surprise to know that Tyson isn't the only professional fighter in the family. While The Gypsy King is the most popular boxer, the Fury family has produced many contenders in the sport.
The current WBC heavyweight champion's father, John Fury was a bare-knuckle fighter and had a career in professional boxing with a record of 8 - 4 -1. He still tries to be involved in the sport, training and cornering fighters. In 2020, a video emerged of John, then at the age of 55, claimed that he wants to step in the ring with Mike Tyson -
"I'm looking at Mike Tyson,"
"Mike's making a comeback; I don't value my life at 50p but let me tell you something, Mike Tyson is worth doing charity with.
"I will fight Mike Tyson; I will not be denied, I will die in a fight."
Joshua Frankham and Hughie Fury are cousins of Tyson. Frankham recently started his pro career and is considered a prodigy with a professional record of 2 - 0. Meanwhile, Hughie at the age of 26 has already had 28 bouts. He has an impressive record of 25 (14 KO's) - 3
(0 KO's) - 0.
Tyson Fury's brothers Tommy Fury, Shane Fury and John Fury Jr. have been on the circuit at some point in their lives.
Who are Tyson Fury's brothers?
Tommy Fury
Credit: Tommy Fury's Instagram
Tommy is Tyson's half-brother. The 23-year-old started his professional boxing career with a win over Jevgenijs Andrejevs in 2018. As of 2022, he holds an undefeated professional record of 8 - 0. Tommy's still young and it seems like can carry the Fury legacy forward.
He also appeared in the 5th season of the UK's popular show Love Island and ended up as a runner-up on the final day (58th) of the season.
Read here: Everything you need to know about Tyson Fury's Children
Shane Fury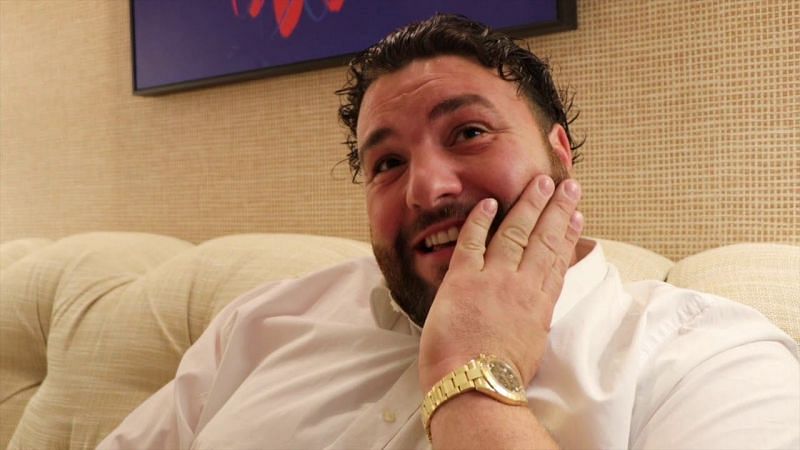 Credits - iFL TV
While Shane doesn't have any professional experience in boxing, he did train in the same Gym as Tyson once. In an interview with iFL TV Shane does claim that he has the skills to train Tyson all by himself.
Boxing fans have noticed Shane during many of Tyson's fights. However, his emotional post match interview after Tyson - Wilder 2 caught the attention of boxing fans around the world.
FAQs
Q. Is Tommy Fury Tyson's real brother?
No. Tommy is Tyson's half-brother
Q. Is Tommy still with Molly?
Yes. The couple recently bought a house together.
Q. How old was Tommy Fury on Love Island?
Tommy Fury, born on 7th May 1999 was 20 years old on Love Island.
*Last Updated: 28th November 2022