With the rise of online content creation came new forms of entertainment. In a world where being a Youtuber is a full-time career, the Paul brothers are undoubtedly part of this growing culture of online superstars.
If you were born after 2000, you're likely to have heard of the names Jake or Logan Paul by now. Known for their crazy antics, party-loving lifestyle and larger than life personas, the two brothers were originally big names on Vine, before the app went defunct in 2017. Moving to YouTube, their careers have skyrocketed, with the two having a combined total of 40 million+ subscribers.
Both Jake and Logan started with prank videos and vlogs before moving to other fields like music, podcasts, and now professional boxing.
Who is Jake Paul's brother, Logan Paul?
Jake Paul has one sibling, Logan Paul. The elder of the two, Logan Paul was born on April 1 1995. Both brothers attended Westlake High school in Ohio, which is where they were born and raised. Logan eventually dropped out of college to pursue a full time career in content creation after going viral on Vine, and was the first of the two brothers to achieve internet stardom.
Jake eventually followed in his brother's footsteps, and both of them have since reached the upper echelon of YouTube success, establishing successful and lucrative careers on the platform.
Although both brothers have reached fame, they have also had to endure periods of controversy and public hatred. The most famous of these was the Suicide forest incident in 2018.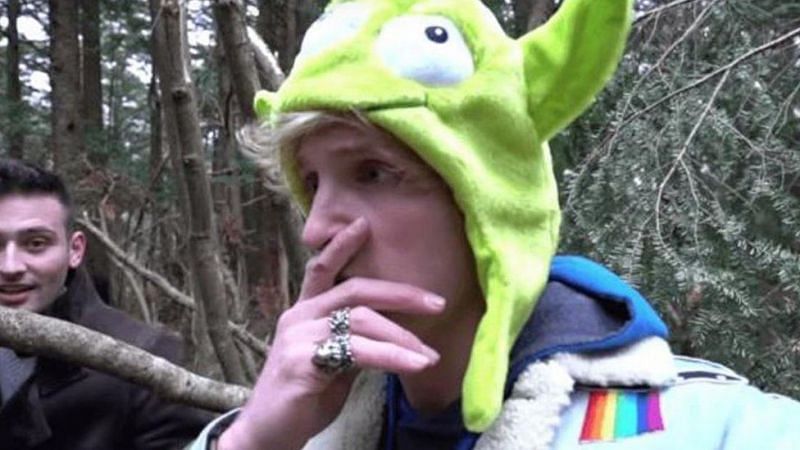 An established vlogger at the time, Logan Paul made a video exploring the Aokigahara forest at the base of Mount Fuji. Internationally infamous as a suicide hotspot, this forest is said to be haunted by the innumerable souls that have killed themselves here. Paul and his friends entered the forest preparing to spend the night.
While in the forest, Paul and his friends came across the hanging body of an unidentified dead man. While shocked, they also made jokes and laughed, with Paul initially saying "Yo, are you alive, are you fooling with us?" on seeing the body. He is later recorded struggling to suppress a laugh, saying "this was all going to be a joke, why did it become so real?"
After filming the arrival of emergency services, Paul is then on camera drinking Sake, saying "That's the life, this daily vlog life. Guys, I said this in one of my first vlogs, I have chosen to entertain you guys every single day."
While he did upload the video with a warning, he received heavy criticism over the incident. People all over the internet were outraged at the fact that he even uploaded a video with a dead person on YouTube. The jokes he made on camera only worsened the situation.
To make matters worse, the majority of Logan Paul's viewers are underage. The fact that he was exposing them to a sight this morbid with nothing more than a warning angered many.
People all over the internet were calling for the removal of his channel from Youtube, and he also faced repercussions from the Japanese Government. Although he uploaded many apology videos, not everyone has forgiven him.
Since then, however, Logan Paul has moved on from just vlogging. Now he has his own podcast, called THE IMPAULSIVE. He also forayed into the world of boxing, and currently has a record of 0-1 as a professional.
On February 3, 2018, British YouTuber KSI challenged Paul to a boxing match. Later that year, it was announced that Logan Paul would be fighting KSI in an amateur boxing match. The fight ended as a majority draw.
On September 4, 2019, Logan Paul made his professional boxing debut in a rematch against KSI which was dubbed as the 'biggest internet event in history'.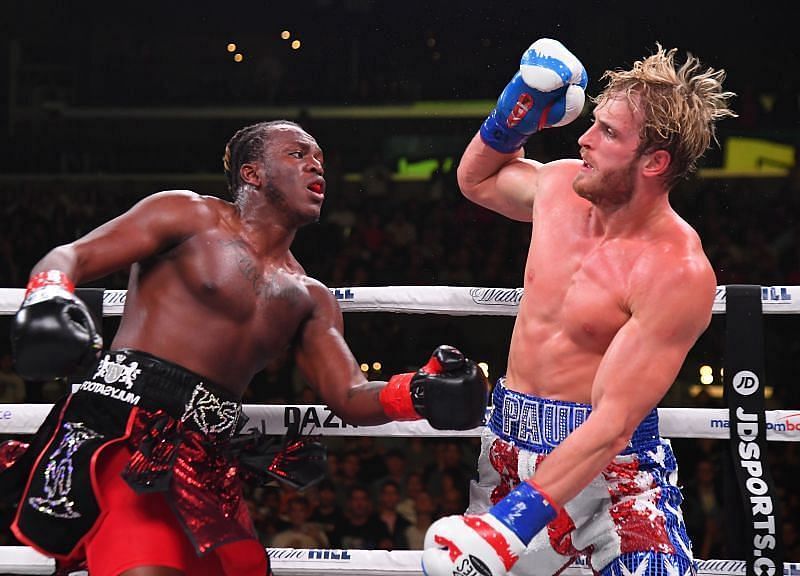 At the end of the six scheduled rounds, KSI was declared the winner via split decision. Two judges scored the fight 57–54 and 56–55 in favor of KSI while the other judge scored it 56–55 in favor of Paul.
Logan Paul is currently scheduled to take on undefeated boxing legend Floyd Mayweather in an exhibition bout.
The fight was initially set to take place on February 20, 2021 but got postponed due to COVID-19 related complications. The new date for the fight hasn't been announced yet but it is expected to take place later this year.
It seems that Logan was able to take the controversy in his stride, and move on to re establish himself on the internet. Now a professional boxer, he has new career choices open to him.
Why did Logan Paul fight Jake Paul?
If you follow the Logang or Team 10 you've probably heard about the week long beef between the Paul brothers. The beef was official with the release of "its everyday bro" but unofficially, it started with the relationship between Jake Paul and Alissa Violet.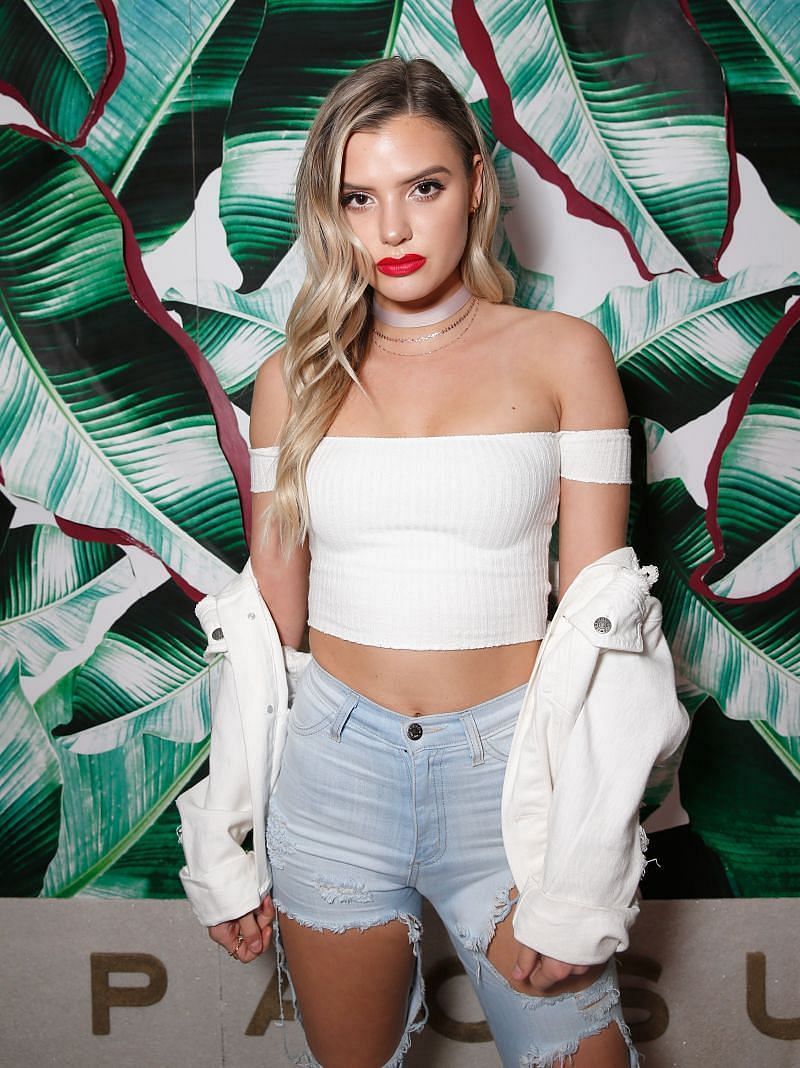 Alissa Violet is an American model/influencer who was one of the original members of Team 10
After moving to LA, Jake invited his then girlfriend Alissa to move in with him, and she became one of the first members of Team 10. As time went on though, their relationship declined as both accused the other of cheating and being unfaithful, culminating in the release of the song, which contained disses against Alissa.
Logan reacted to this in his vlog, dissing the track, which led to Jake getting angry and releasing his song "Logang sucks" the next day. Seeing this, Logan fired back with his own diss.
However, before putting it out, it is believed that he showed it to his parents, who told Jake that the track could potentially ruin his career if released. So Jake apologised for his disses against Logan and the Logang, and Logan only released the first verse of the track.
At the end of the video, there is a bit with a woman climbing out of a car who is believed to be Alissa, but since Logan never released the second verse, fans will never know. Alissa also released her own diss tracks, working with RiceGum, and also released an explanation video titled "What you've all been waiting for", where she explains her side of the story with her relationship with Jake.
The beef finally ended when Jake apologised to both Logan and Alissa, which also led to the release of the song "I love you bro" featuring both the Paul brothers.
While the whole incident seems like it was just a publicity stunt to get views, it captivated fans of the brothers, and led to a massive increase in viewership for them.
FAQs
Q: Are Logan Paul and Jake Paul real brothers?
Yes, they are both the children of Gregory Allan Paul and Pamela Ann Stepnick
Q: Which Paul brother is richer?
Logan Paul is the richer of the two brothers, with a net worth of $19 million compared to the $17 million net worth of Jake Paul as of 2021.