Jake Paul is a 24-year-old American YouTuber/vlogger turned professional boxer. Like his older brother Logan, Jake originally became a star on Vine before the app became defunct in 2017. After that, he moved to YouTube, where his prank content and vlogs brought him both fame and fortune. Paul is currently worth upwards of $10 million.
He's also had a rather successful boxing career, with a 3-0 professional record. His most recent win was a first-round TKO against former UFC fighter Ben Askren on April 17th. In addition to this, he's also fought and defeated NBA legend Nate Robinson and YouTuber AnEsonGib to give him his perfect record.
Paul has also fought in a white-collar bout against Deji, KSI's younger brother, as a precursor to Logan Paul Vs KSI 1, a fight he won by TKO. While he hasn't fought any actual professional boxers yet, his career so far is off to a good start.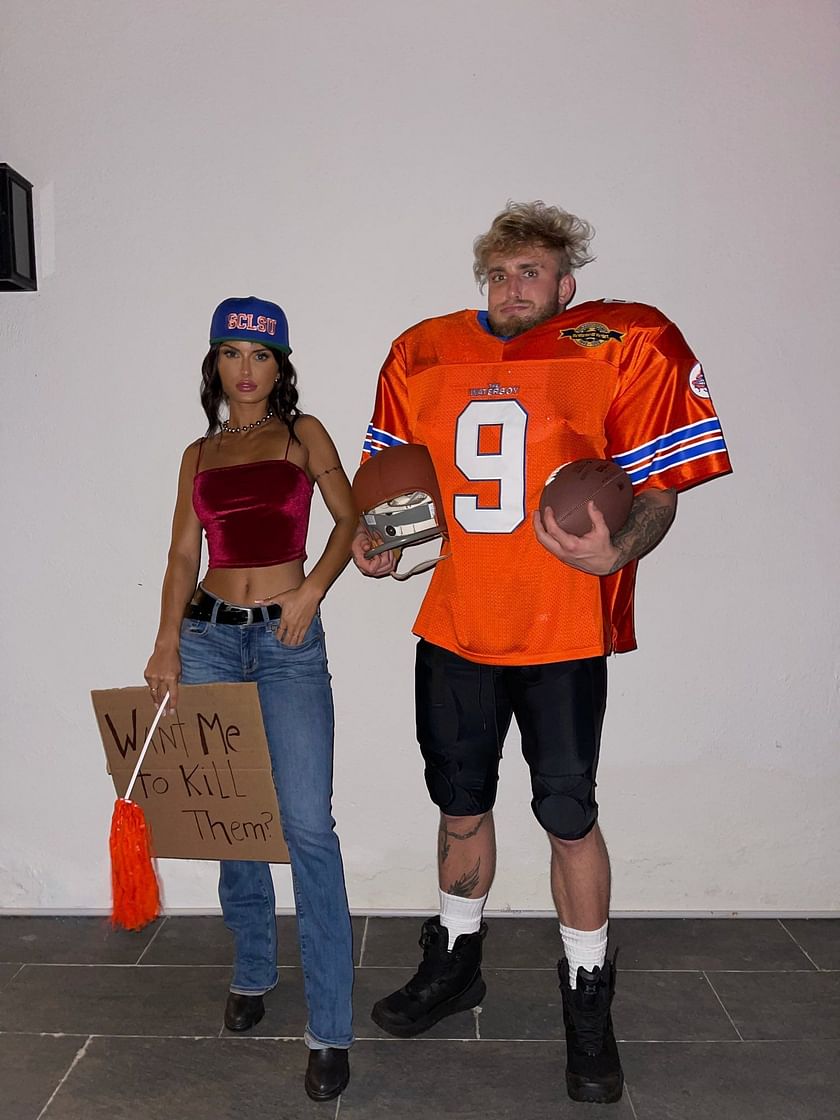 The latest News about Jake Paul's Dating Life
Jake Paul is currently dating the model Julia Rose. They both started meeting each other in 2020, and in between, there were rumors regarding their separation. But still, according to both of their social media handles, they are still together.
For his 25th birthday, Jake Paul posted a half-naked image with his girlfriend Julia Rose which confirmed that the couple is still together.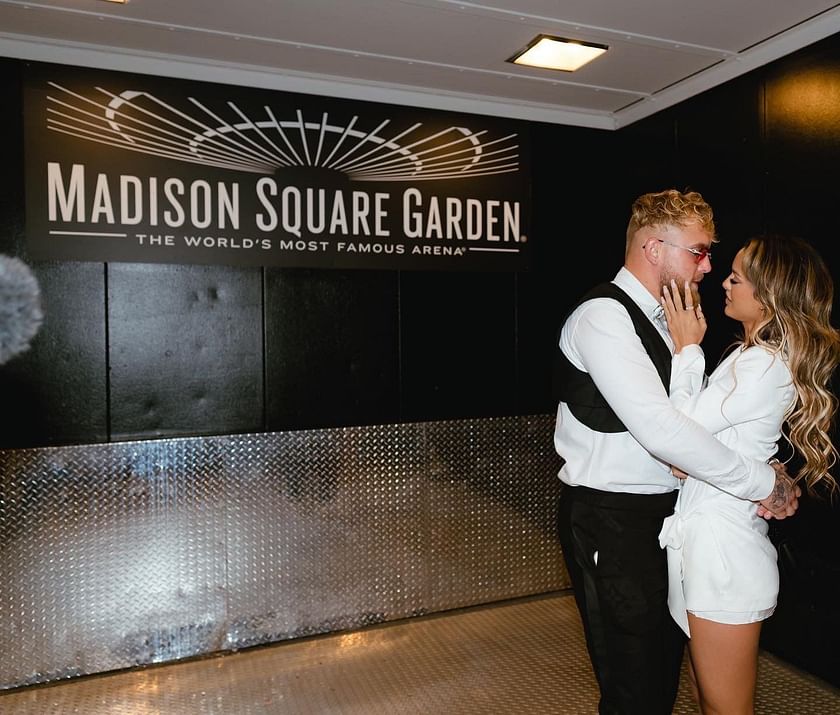 Since the fight with Anderson Silva is approaching, Jake Paul has been seen busy practicing and promoting the event.
Jake Paul's Girlfriends List: Who has he dated so far?
With his online celebrity status, lots of women seem to be interested in dating Jake Paul. Add to that his earlier habit of faking a lot of his social interactions on YouTube for views, and it becomes very difficult to tell which of his relationships are real. With all that in mind though, here is a list of Jake Paul's girlfriends:
Jake Paul's Ex-Girlfriend - Saxon Sharbino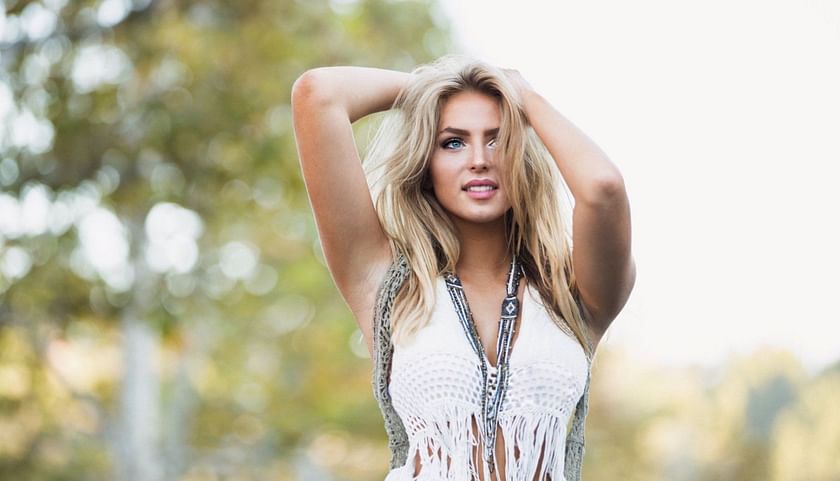 Saxon Sharbino is an American actress, who dated Paul in 2014. While a majority of their relationship was off-camera they did meet once in 2017, when they filmed a video for Jake's channel titled "a conversation with my ex-girlfriend."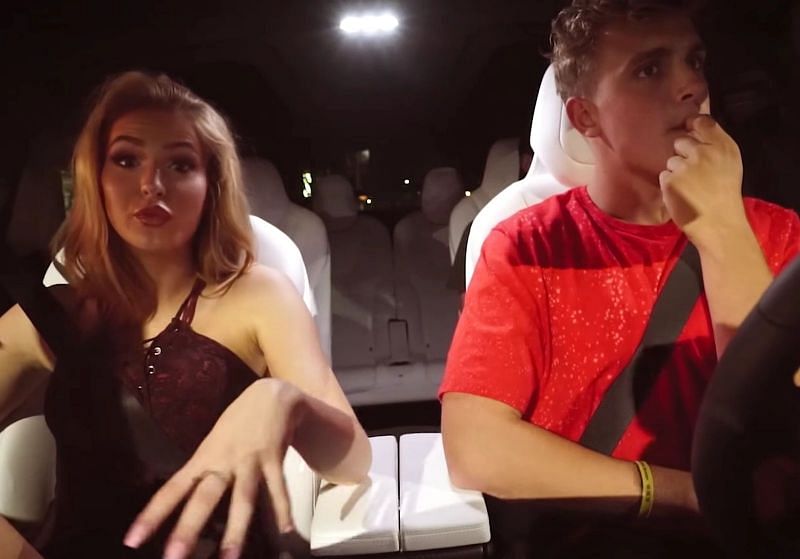 Source: j-14.com
Jake Paul's Ex-Girlfriend -

Kellie Stewart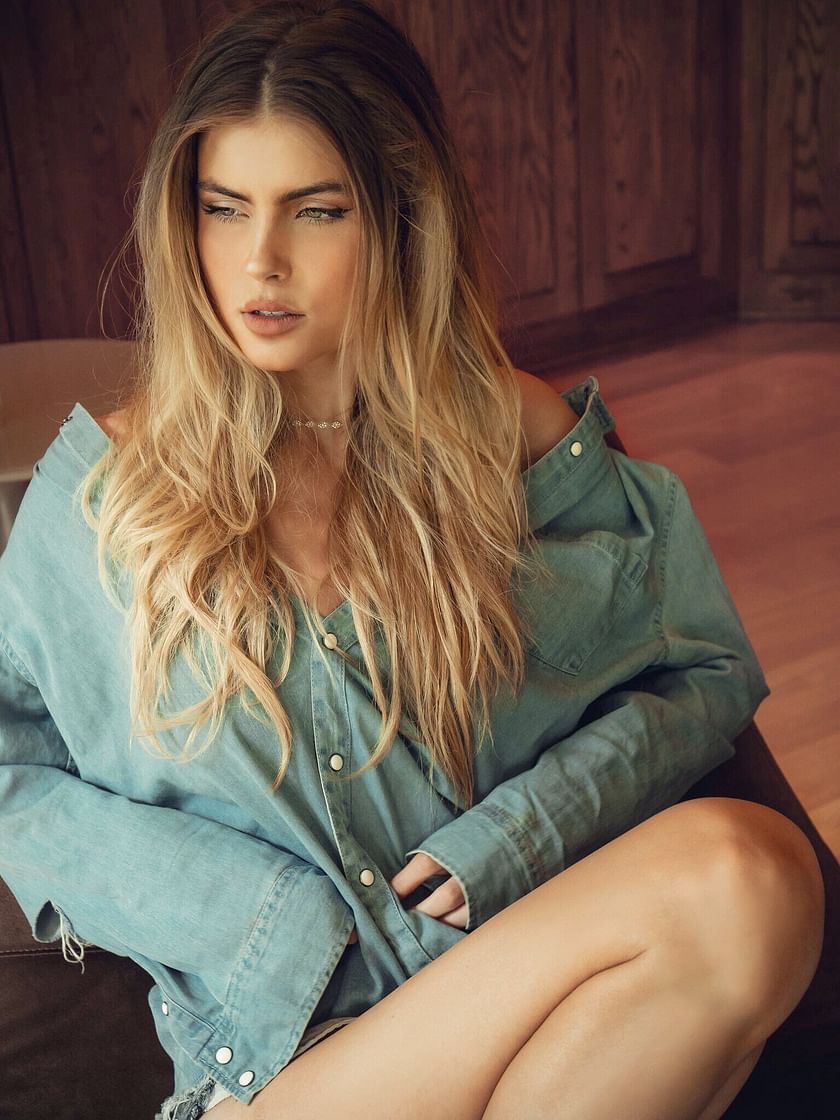 While nothing was ever confirmed, it was rumored that model Kelly Stewart and Jake were dating in 2014, with Jake even posting about it on Twitter.
The pair eventually split a few months later but the details of their split remain unknown.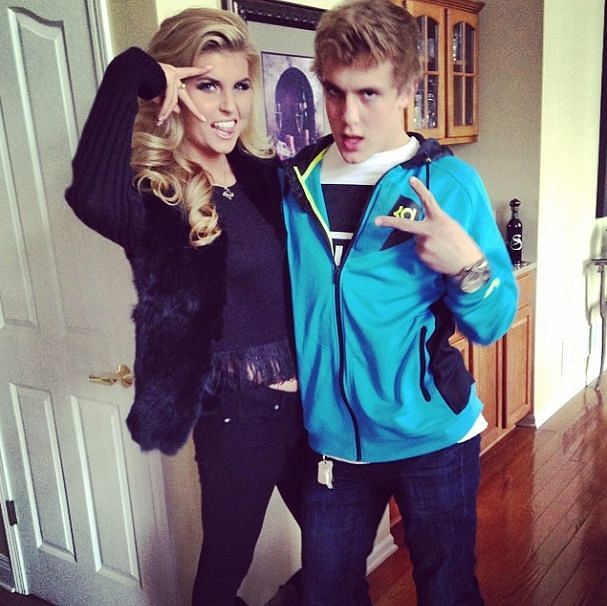 Source: Pinterest
Also Read: How Jake Paul's current girlfriend Julia Rose rose to fame after becoming part of MTV's reality TV show 'Are you the one?'
Jake Paul's Ex-Girlfriend -

Amanda Cerny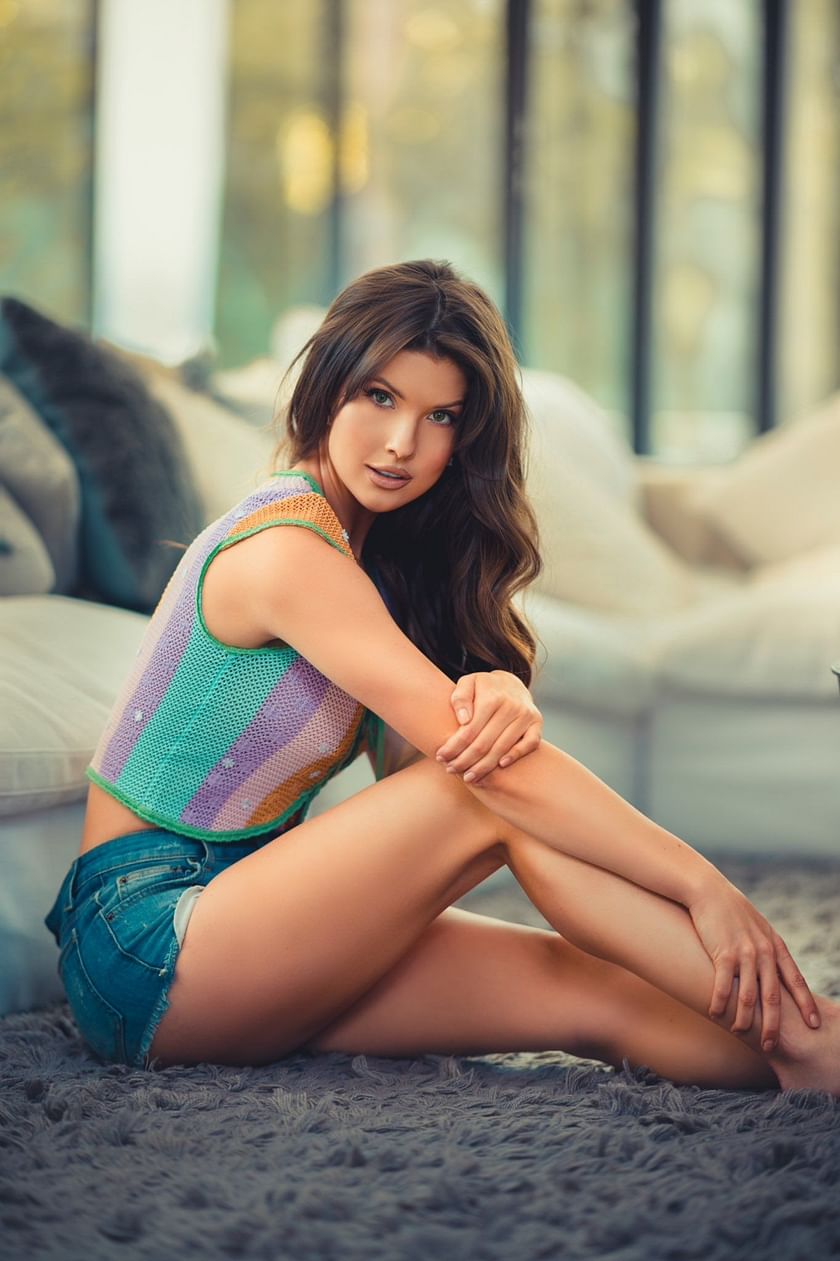 While it's unknown whether they were dating or just good friends, Amanda and Jake were spending a lot of time together in 2014. Them dating would be weird though, because Cerny had a long and VERY public relationship with Jake's elder brother Logan in 2016 and 2017.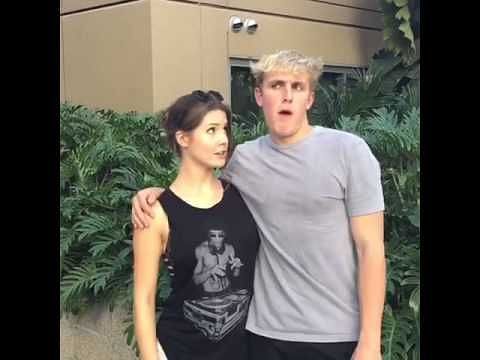 Source: YouTube.com
Jake Paul's Ex-Girlfriend -

Alissa Violet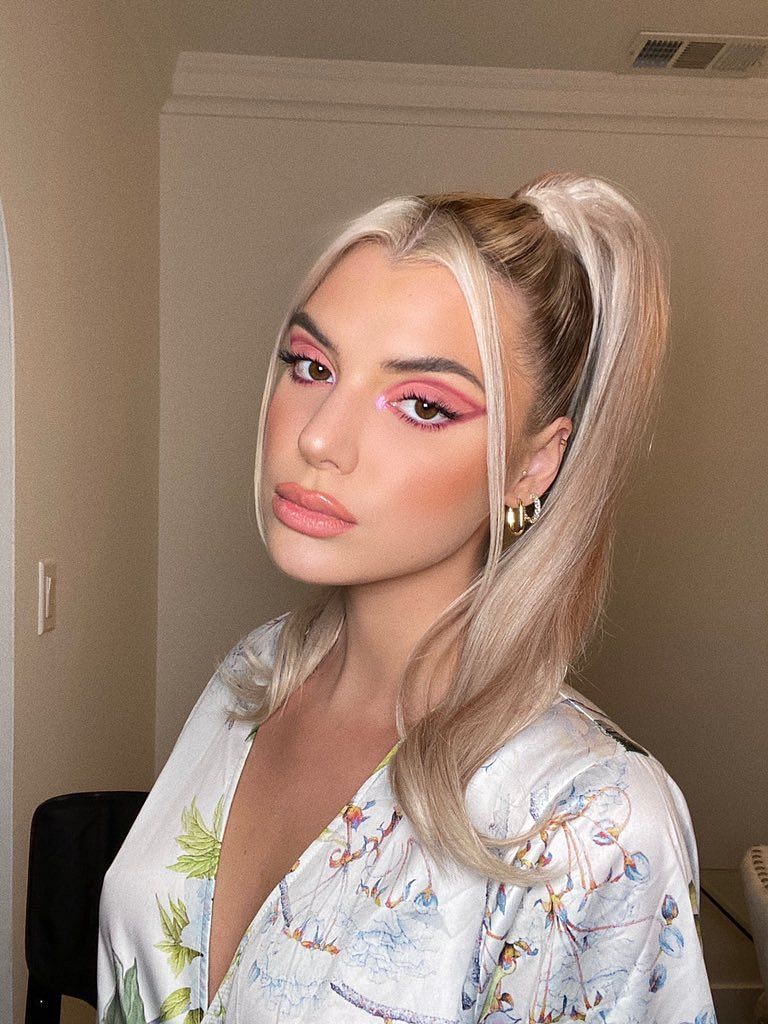 This is without a doubt the messiest of Jake's relationships, and quite possibly one of the worst in online celebrity history. It's still unknown exactly which parts of it were real, and which ones were faked to garner views and create content.
Alissa and Jake were originally both part of team 10 and seemed like the perfect couple on camera. One fine day, Alissa uploads a video on Snapchat with her bags packed, saying that Jake had kicked her out of the team 10 house, leaving her with nowhere to go.
Jake later claimed that Alissa had cheated on him with his brother Logan.
Alissa replied by saying that there was no relationship between the two. This led to her uploading a youtube video explaining her side of the story. In it, she claimed that Jake frequently had other girls over in front of her, and she was expected to just grin and bear it. She also claimed that he would play mind games with her, and that she'd cry herself to sleep every night.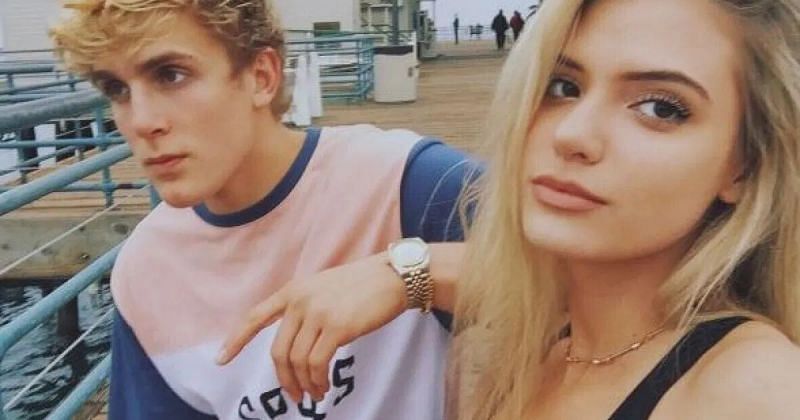 Source: metro.co.uk
Also Read: Jake Paul's ex Alissa Violet tells him to "f**k off" after he implies they are back together.
After this, she dated rapper Faze Banks. The drama was thought to be over, but shortly after, Jake uploaded a video claiming his assistant had been assaulted by Banks. Both Faze and Alissa denied these claims, and had witnesses backing them up. It was after this that Alissa told the public about physical abuse she suffered when with Jake.
"Honestly, he did assault me a few times. If we never agreed on something or something would happen, he would spit on my face and this happened multiple times. About two years ago in Arizona, we were filming a video and he had a part where he had to shove me into like this bush [with] thorns. So he pushed me way too hard and shoved me all the way in the bush. This scar [on my arm] was from thorns and my entire arm was bleeding, he was laughing the whole time, I was crying. Another time, he took my phone and threw it at the wall, We got into a fight, I ran upstairs and he dragged me down the stairs," she said.
She also claimed that other exes of Jake's had also reached out to her, saying that,
"The second all that [drama] Jake blew up with Jake and I, a bunch of his girlfriends at the time took my side and they were all texting me. There's like two or three girls we all sat down and had a conversation and they said, 'Jake assaulted me too, he would push me down on the ground, he spit on them too, he's just very aggressive.' He would never actually knock somebody out, but the way that he play fights…like I've had the wind knocked out of me so many times.

"
Following this drama, in December 2020, Jake uploaded a picture of Alissa on his instagram story, with the caption "My lil shawty mad @AlissaViolet." This created rumours of them getting back together, which were quickly shut down by Alissa, when she shot back with a message saying "i'll throw up." She claimed that Jake was trying to get close to her, and was "tryna hang" but she told him to "f--k off."
Jake Paul's Ex-Girlfriend -

Tessa Brooks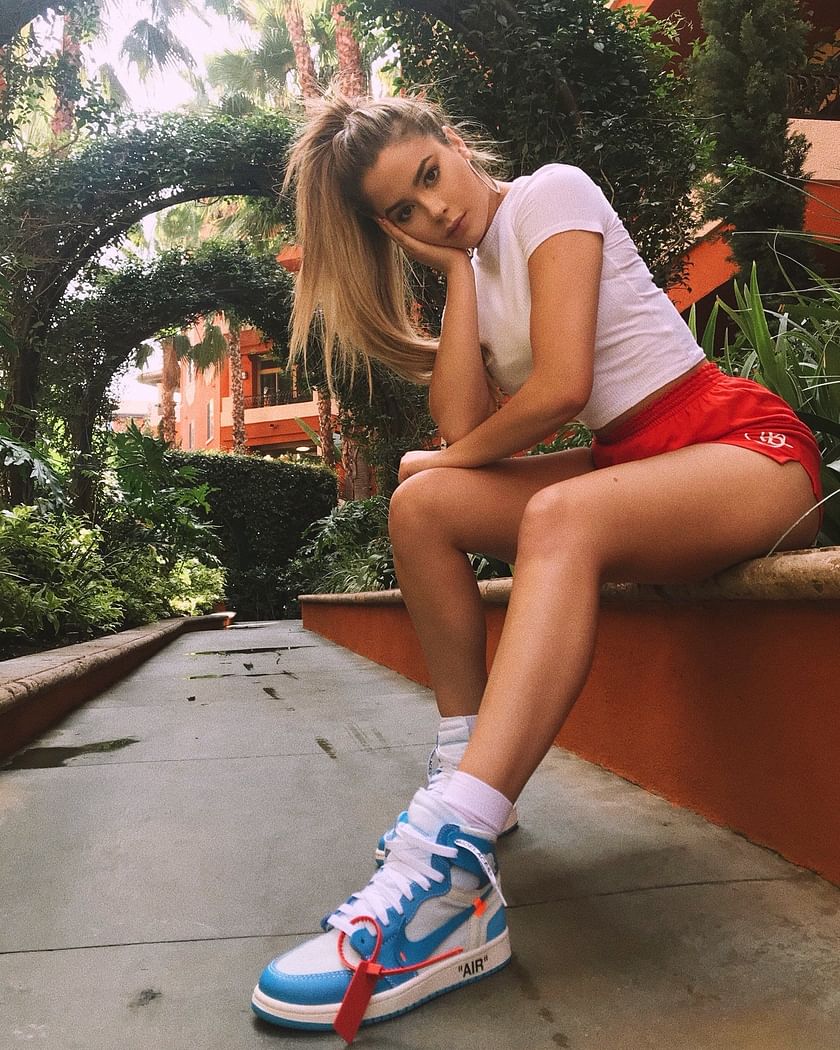 Shortly after the business with Alissa in 2017, Jake was seen making out with fellow team 10 member Tessa Brooks. This surprised many because Tessa was Alissa's best friend at the time. She later announced she was leaving team 10 in 2018, saying she was done with Jake, in a YouTube video that has since been made private.
"It's a really bittersweet thing for me because I am thinking of what it once was for me. It's a really sucky thing, it is what it is. You have to know when to let go. We've grown apart and we're heading in different directions, and that's totally OK. It's not something that is right for me anymore. We just disagree on a lot of things. Things just aren't how they used to be."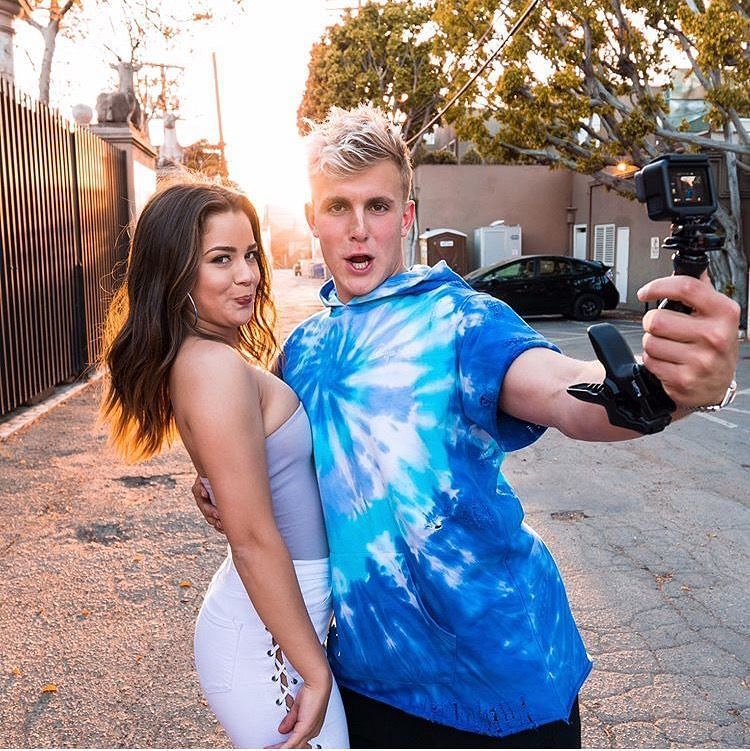 Source: Pinterest
Jake Paul's Ex-Girlfriend -

Teala Dunn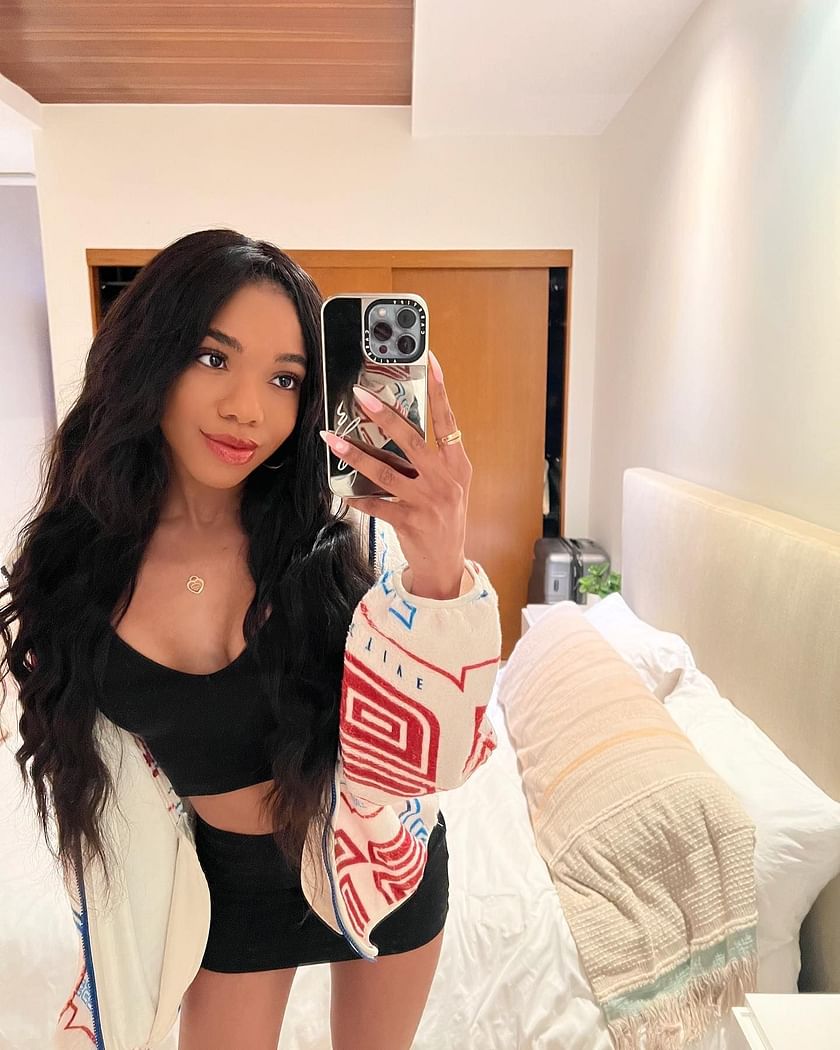 Jake and actress Teala made out in one of his videos in 2017. This was surprising because she was previously hooking up with Logan Paul in 2016. Though the two said the kiss wasn't just a camera ploy to get views, it's suspected that it was clickbait, because they have never been seen together since.
Source: YouTube
Erika and Jake initially began their relationship in 2017, purely for the camera. The two would engage in PDA on camera in order to boost views. They even had a pretend wedding and honeymoon that they vlogged for their fans.
However, according to them, they developed feelings for each other at some point along the way, and although it was fake initially, the relationship they shared was eventually real. However, the two announced that they had split in 2018. Jake even wrote this tweet about it.
This wasn't the end though. A photo of what appears to be the two eating lunch together went viral in 2019. This happened when Jake was married to Tana Mongeau, who had lost her grandmother at the time. Jake replied to this in this YouTube video: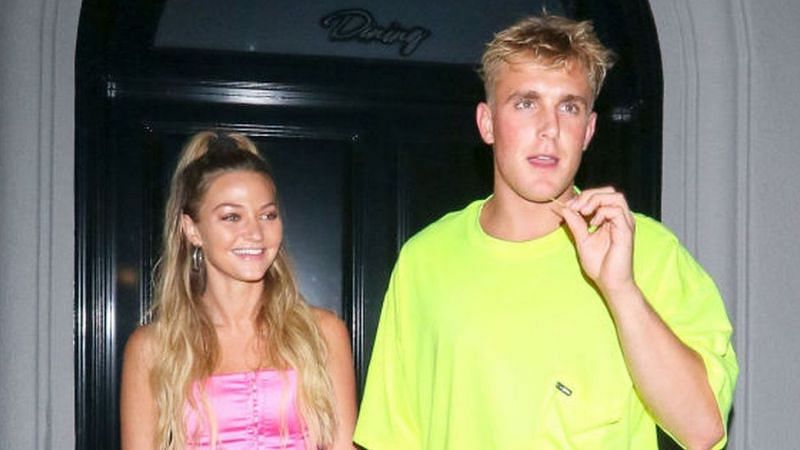 Source: BBC.com
In the video, he says,
"That isn't me. That's not me. I will admit, that does look a lot like me and Erika, it does. It really does, and it's such an unfortunate misconception to say the least. However, I will say though, if that was me and Erika at that restaurant — if those pictures were actually of me — then I guess this would be my explanation, hypothetically. Maybe that guy was at a birthday party the night before, where he hadn't seen his ex in over a year. Literally hadn't even communicated with her in a year, they don't even have each other's phone numbers. Then randomly they see each other at a birthday party, and everything was cordial, and nice and friendly. But they haven't talked in a year, so instead of talking at the birthday party, they decided to get lunch the next day. Even if all of that happened, I'm not saying that all of that happened but hypothetically speaking, if all of that were to happen, does it matter if someone who is married goes to lunch with their ex girlfriend to talk about things, and simmer down the negativity and to make things cordial? Does it matter, A? And B, is it any of your guys' business?"
The two later announced they'd reunited in august 2020, through an Instagram post.
Jake Paul's Ex-Girlfriend - Tana Mongeau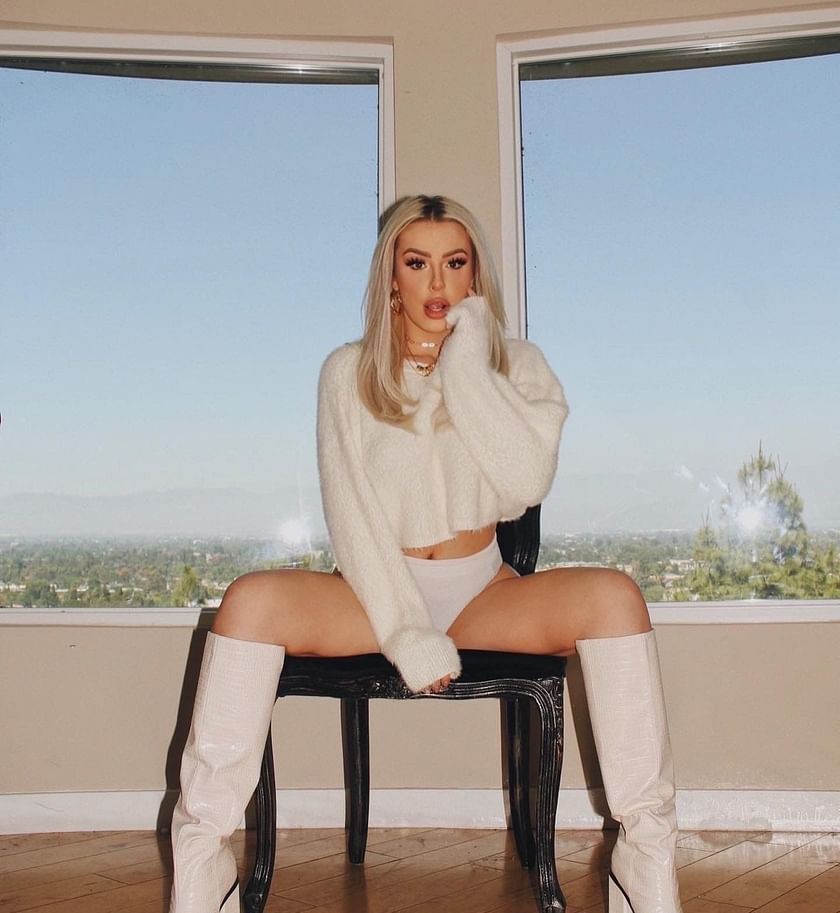 Rumors about Jake and Tana dating started in April 2019 when she uploaded a picture lying on his bed. Their relationship was extremely public. They appeared in each other's videos, constantly publicly gushed over each other on social media, and engaged in PDA on camera for views. This eventually led to them getting married in July 2019.
However, on Jan 2, 2020, the two announced that they were "taking a break" in an Instagram post.
Read here: The Truth behind Jake Paul's second wedding with Tana Mongeau
Jake Paul's Girlfriend - Julia Rose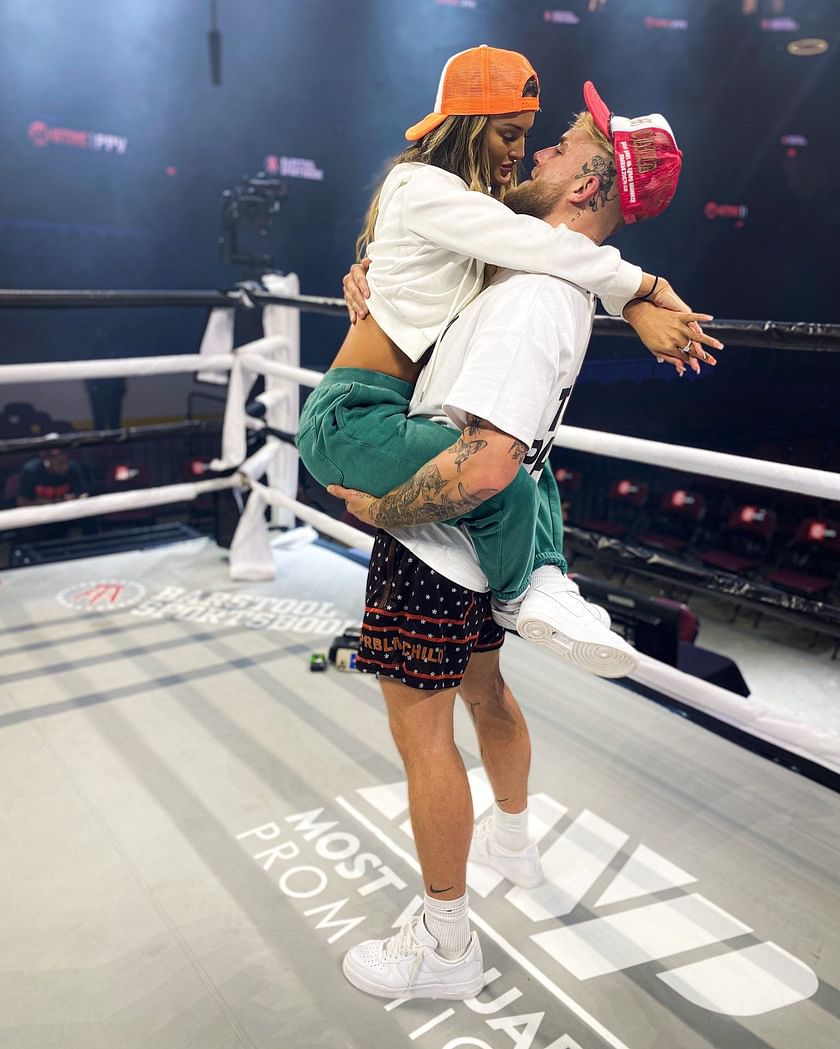 Rumors of them dating started in January 2020, when Jake went on the "Night Shift" podcast.
"I have been talking to a girl a little bit," he said. "It's been completely off-camera. That's super healthy … It's good to have real relationships off-camera that you value, and you know that that person genuinely cares about you and isn't just there to be in content and get clout out of the situation."
The two were seen together in Miami in the same month, ahead of his fight with AnEsonGib. He finally made their relationship public on March 20, 2020. This lasted till March 30, where he put up a video saying she had dumped him and asking her to 'take him back.'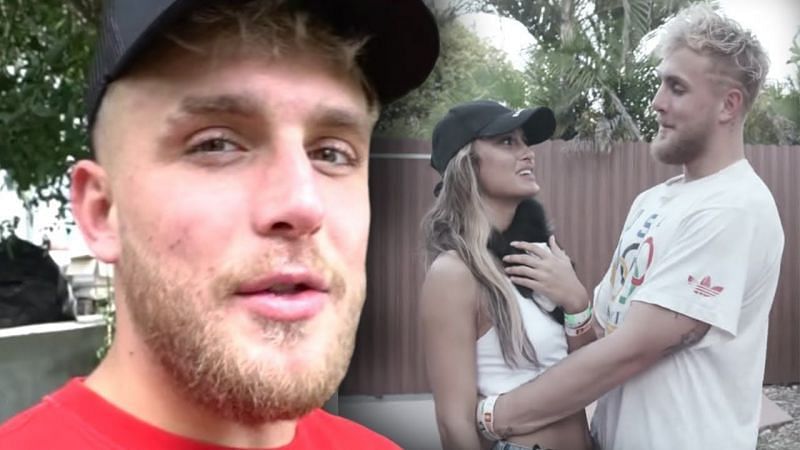 Source: YouTube
Jake and Julia met in December 2019, when she appeared in this music video.
Also Read: Dillon Danis claims he had a part to play in Jake Paul-Julia Rose breakup
Currently, Jake Paul is single. With fans watching his every move, and with the line between reality and his image online being extremely thin, it seems that he's been unable to find anyone to stay for an extended period of time. While it's unknown if he ever will, fans and the media watch his every move with interest.
Also Read: What did Julia Rose have to say about her break up with Jake Paul?
*Last Updated: 7th October 2022