Tom Brady is one of the best players to have graced the game of football. It was a mircale that he headed for his 23rd season in the NFL in 2022 by cutting his retirement short. He finally hung up his football boots at the end of the 2022-23 season.
When he was drafted by the New England Patriots in 2000, no one could have imagined that he would one day be known as the greatest of all time. With 7 Super Bowl wins and 3 NFL MVP awards, he is one of the best quarterbacks to have graced the game. However, Brady has had to work hard to achieve his goals and he gives most credit to his routine and diet. Dubbed the famous TB12 Method, Tom Brady followed a strict regime to keep in shape for 23 seasons in the NFL (no mean feat for any player!).
Also Read: Tom Brady's NFL Draft: Everything you need to know
What does TB12 mean?
Brady is not just any NFL player, he has established himself as a brand. Ever since he donned the number 12 jersey for the New England Patriots, NFL was never the same for the Patriots fans. Helping them to 6 Super Bowl victories along with record-breaking personal successes, Tom Brady's number 12 jersey became immortalized. The moniker of 'TB12' is in reference to his famous number 12 jersey which he carried on even after being traded to the Tampa Bay Buccaneers. Tom Brady 12 or simply TB12 is also what many NFL fans refer to him as.
Brady has been playing in the NFL for over 20 seasons and it certainly takes a toll on any player's body. Being one of the the oldest active quarterbacks at the time of his retirement in the NFL, Brady was surprisingly one of the fittest too. Brady has followed a strict fitness and well-being regimen which he has named the TB12 method. TB12 is now popularised as the method that Brady has followed to keep his fitness even after reaching 40. It is also the name of his fitness company which provides people with fitness products and nutritional supplements.
What is the TB12 Method?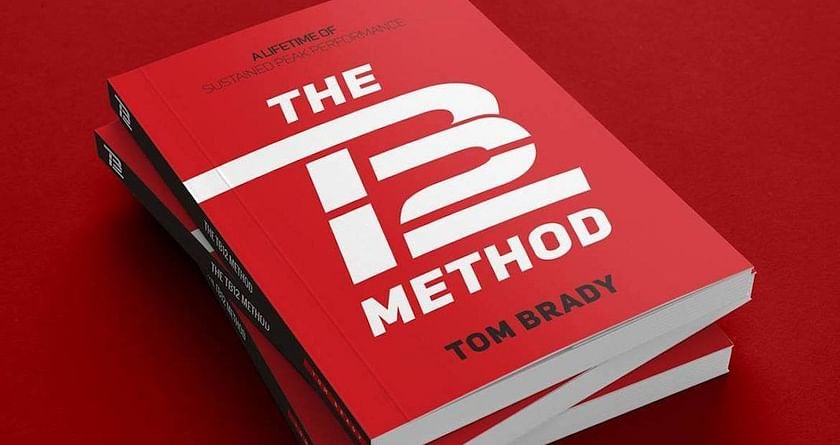 The TB12 method is the lifestyle approach followed by Tom Brady which according to him can keep any person fit if they follow it. The TB12 method is based on a series of habits which are centred around a good diet and active lifestyle. Brady does not put hours pumping iron in the gym, rather he follows a holistic lifestyle approach which keeps his body ready to perform at the optimal level.
As per the TB12 website, There are five pillars to his TB12 method which are based on nutrition, pliability, hydration, movement, and mental wellness. The TB12 method was first released in 2017 as a guidebook for people who wanted to live healthier. Another edition of the book came out in 2020.
Brady said that he credits the method for his fitness levels and the risk prevention of injuries. As per Brady, the TB12 method has helped him improve his athletic performance, recover faster and maintain high energy levels.
What does TB12 Do: Effective or Not?
The TB12 method is a conditioning and training regimen for the body. It strengthens the body, helps build resistance to diseases, improves overall conditioning and reduces risks of injuries. The TB12 method focuses on a specific diet and consuming plenty of fluids.
The TB12 method is a guide and not a definitive route toward your fitness and lifestyle goals. The effectiveness of TB12 depends on your specific health conditions. Although the TB12 method can vastly improve health conditions if followed properly. With a guided approach to nutrition and fitness, it is hard to not remain healthy.
What constitutes Tom Brady's TB12 Diet?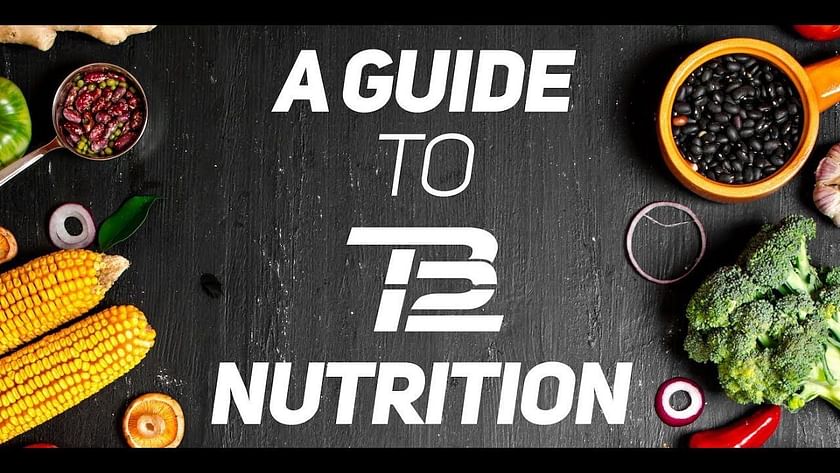 Out of the principles laid out by Brady in his book TB12, one of the most important factors of the TB12 method is the TB12 diet. The diet puts a strong emphasis on eating whole foods. Brady does not consume any processed food at all, and he mentions that as part of the TB12 diet too. Sugars and refined carbohydrates are restricted in the diet. Water and electrolyte-rich drinks are most promoted by the TB12 diet and it helps boost energy levels, minimize inflammation and help in quick recovery from injuries.
The TB12 diet focuses on a plant-based diet and food rich in anti-inflammatory properties and antioxidants. The diet also recommends the consumption of at least half your body weight in water each day.
What is the TB12 company?
Brady is one of the best entrepreneurs among players in the NFL. Among his numerous ventures, TB12 Inc. is also one of them. As the name suggests, TB12 Inc. is related to the TB12 method. The company is a fitness company Brady co-founded with his body coach Alex Guerrero.
The company helps people follow the TB12 method and take steps to improve their health. TB12 Inc. provides nutritional supplements and coaching tips for fitness enthusiasts. There is a mobile application that can help clients to access professional body coaches who guide them on the correct fitness path. TB12 Inc. also sells all kinds of exercise accessories and equipment.
Also Read: Who is Tom Brady's Wife, Giselle Bundchen?
The TB12 Foundation
Tom Brady and his wife Giselle Bundchen are very charitable and love giving back to the community. Tom Brady established the TB12 Foundation in 2015 to help support athletes all over the world. The non-profit organization helps athletes alleviate pain, recover faster from injuries and improve their longevity in the field. The foundation helps at-risk athletes gain access to tailor-made training programs to help overcome their hurdles and injuries.
Read more: Who are Tom Brady's Parents
FAQs
What is the TB12?

The TB12 is holistic lifestyle regimen which helped Brady stay fit for the NFL during his 23 season tenure. Tom Brady has also established his brand by the same name.
How long did Brady play for the New England Patriots?

Tom Brady spent over two decades with the New England Patriots. He was drafted in 2000 and left the franchise in 2019, making it a total of 20 seasons with them.
Who is Tom Brady's wife?

Tom Brady is currently single. He was married to Gisele Bundchen from 2009 till 2022 before they decided to call off their marriage. Tom Brady and Gisele Bundchen have 2 kids together.
What is Tom Brady's annual salary?

Brady's last average annual NFL salary was $15 million. However, he has penned a massive $375 million deal with Fox and is set to become their lead NFL analyst from 2024 onwards.
How old is Tom Brady?

Tom Brady was born on August 3,1977 making him 45 years of age at the moment.