AFC Cup Articles
Pune, April 18 (IANS) Pune FC are keen to set the record straight against East Bengal, whom they host in a return-leg I-League football round 25 ...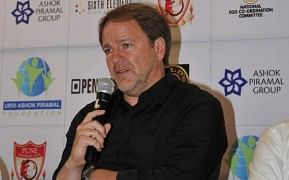 Pune FC's maiden AFC Cup campaign has been disappointing as they have been eliminated from the group stage with a game to spare. The Red Lizards ...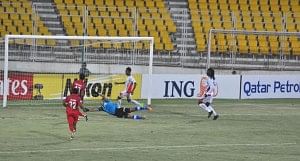 Balwant Singh scores the equaliserPhoto Credit: Churchill Brothers Churchill Brothers 1 (Balwant 84) Persipura Jayapura 1 (Solossa 77) Churchill ...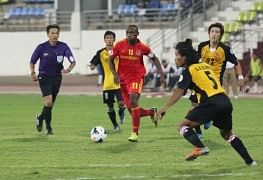 FILE PhotoPhoto Credit: Pune FC Nay Pyi Taw FC 3 (Zaw Aung 42, Tayzar Win 62, Htoo 72) Pune FC 3 (Haokip 36, Arata 55, Angus 80) Nay Pyi Taw FC: ...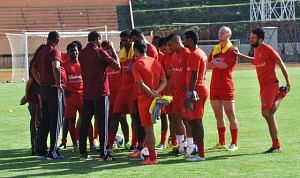 Venue: Nehru Stadium, Fatorda, Margao, Goa Kickoff:  Wednesday, April 9 2014, 17:30 IST Perfect Home Record Photo Credit: Churchill ...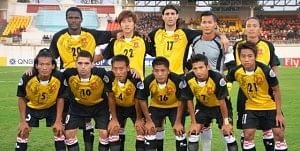 Venue: Paung Laung Stadium, Naypyidaw, Myanmar Kickoff:  Tuesday, April 8 2014, 15:00 IST Home Advantage Photo Credit: Nay Pyi Taw FC Nay Pyi Taw ...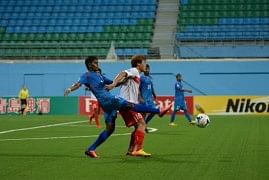 Photo Credit: WSG Home United 2 (Nawaz 24, Sahdan 72) Churchill Brothers 1 (Precious own goal 26) Home United: Shahril Jantan; Ismail Yunos,  ...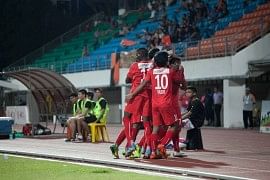 Venue: Jalan Besar Stadium, Singapore Kickoff: Wednesday, April 2 2014, 17:00 IST Home Advantage Photo Credit: Home United The 2014 AFC Cup ...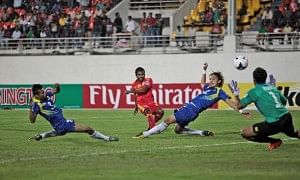 Photo Credit: Pune FC Pune FC 2 (Mustapha 12, D'Souza 14) Tampines Rovers 5 (Mrdakovic 5, Jamil 44, Duric 57, 68, Mustafic pen 60) Pune FC: ...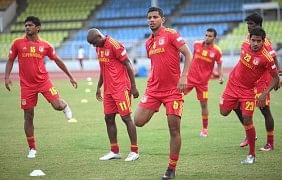 Venue: Balewadi Sports Complex, Pune Kickoff: Tuesday, April 1 2014, 19:00 IST Must-win clash Besides the remarkable comeback in the away game ...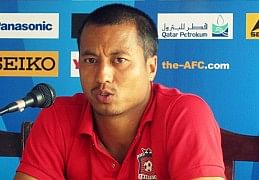 Raju Yumnam Churchill Brothers are not doing well in the current I-League 2013/14 season. Unlike last season, when they became the champions, the ...