The Ultimate Fighting Championship (UFC) would not be where it is now if it were not for Dana White. Born on July 28, 1969, in Manchester, Connecticut, son of June and Dana White Sr., Dana Frederick White Jr. is an American businessman and the President of the UFC, which is currently the largest MMA promotion in the world. Dana White's leadership has helped the UFC to grow into a world-famous multi-billion-dollar empire.
Although he underwent boxing training at an early age, there is no official record of a Dana White fight ever taking place. White graduated from Hermon High School, Maine, in 1987.
While working as a manager for MMA veterans Tito Ortiz and Chuck Liddell, Dana White met Semaphore Entertainment Group, the parent company of the UFC, owner Bob Meyerwitz. Having learned that Meyerwitz was looking to sell the UFC, White contacted his childhood friend Lorenzo Fertitta, an executive and co-founder of Station Casinos, former commissioner of the Nevada State Athletic Commission, and asked if he would be interested in buying the company. In January 2001, Lorenzo and his older brother Frank acquired the UFC, which subsequently became an ancillary of Zuffa, LLC. Dana White was eventually voted as the UFC president.
| | |
| --- | --- |
| Name | Dana Frederick White Jr. |
| Age (2023) | 54 years |
| Dana White Height | 5'11" |
| Dana White's Net Worth (2023) | $500 million |
| Source of wealth | Combat Sports Entrepreneur and Promoter |
| Salary | $20 million (annual) |
| Residence | Las Vegas, Nevada |
| Citizenship | United States |
| Marital Status | Married |
| Children | 3 |
| Last Updated | 2023 |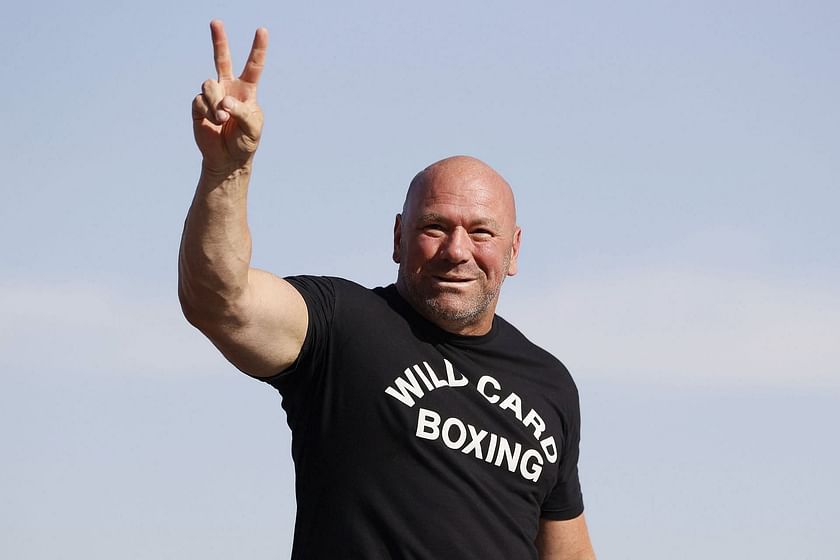 What is Dana White's Net Worth in 2023?
Dana White's net worth stands at a total of $500 million. White, UFC president, secured the organization's future by teaming up with childhood friend Lorenzo Fertitta in 2001 to purchase the struggling UFC for $2 million. With Fertitta's financial acumen and White's leadership, they transformed the once-controversial sport into a global phenomenon, achieving multi-billion dollar success.
White's presidency endured even after the UFC's sale, marked by innovations like "Dana White's Contender Series." In 2023, he introduced the slap-fighting competition "Power Slap," although it reportedly faced cancellation by TBS after its debut. White, having signed a seven-year contract with ESPN in 2019, remains a pivotal figure in the UFC's ongoing success.
Dana White's Salary
Dana White reportedly earns an annual salary of $20 million. This money is a cumulative of his cut from all the UFC events and multiple endorsements and sponsorships that he is a part of. White is also an avid gambler who is known to win big in Las Vegas casinos. According to some reports, White once earned nearly $7 million in a single night of gambling in the city.
Dana White's Endorsements
The UFC President has not been associated with any regular brands or endorsements for the time being. During a recent interview, Dana White commented that he is not someone who's going to sell food in order to earn a living.
However, White has been seen promoting "Howler Head," a whisky brand owned by Steve Lipp. And the rumors regarding Dana White being its co-owner spread like wildfire. To add on, Steve Lipp himself clarified White getting into a paid partnership with the brand through Tyson Fury's manager. White is also known to promote brands that he likes on his Instagram page. More recently, he endorsed a donut chain called "PinkBox."
Dana White Charity & Foundation
The American entrepreneur is also known for his various charitable funding and donations. In fact, he has donated $100,000 to Dustin Poirier's Charity. White has donated $50,000 for a liver transplant of an instructor's daughter in Tiger Muay Thai and also reportedly donated $1 million to the victims of the shooting in Las Vegas.
The UFC President also raised money for " The Woodruff Family Foundation" by selling UF- SEA t-shirts. In 2023, White and the UFC donated a total of $1 million to the victims of the devastating Hawaii wildfires. The promotion also designed and sold a special T-shirt with 100 percent of proceeds going toward the recovery efforts in Hawaii.
Dana White's House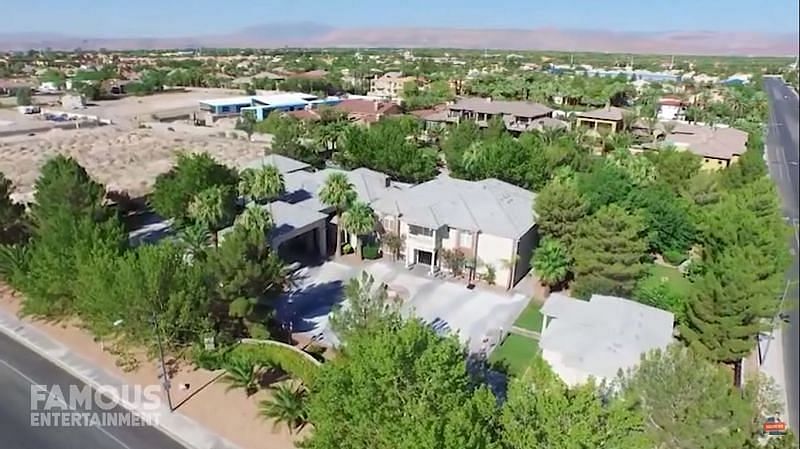 The estimated net worth of Dana White currently stands at $500 million, and the UFC President certainly likes to enjoy a fancy lifestyle. With an enormous amount of fortune, the UFC President has bought several fancy mansions in Las Vegas, Nevada. In the fall of 2016, White bought three massive houses in Las Vegas' wealthy Tournament Hills enclave.
County records indicated that Dana White owns a 7,700-square-foot house for under $1.8 million, a 5,500-square-foot house for $2.4 million, and a 4,700-square-foot house for $2 million.
Dana White Cars
UFC President Dana White has a diverse car collection, showcasing his love for iconic and powerful vehicles. Starting with sentimental value in his first car, the Datsun B210, his collection now includes a 1971 Plymouth Barracuda, a Ferrari Testarossa, and a Ferrari F430, emphasizing his passion for speed and luxury. White also owns practical yet stylish SUVs, such as the 2012 Range Rover, Cadillac Escalade ESV, and a special edition Land Rover Defender V8. In November 2023, White was gifted a BMW by internet personalities Steve Will Do It and Taylor Lewan.
Dana White Contender Series
In May 2017, it was confirmed by the UFC that Dana White would host Dana White's Tuesday Night Contender Series. Dana White Tuesday Night Contender Series is an American Mixed Martial Arts promotion and is hosted on UFC Fight Pass. The show is available exclusively through UFC Fight Pass, the promotion's digital streaming service, and has been licensed separately from the UFC brand. The show allows up-and-coming fighters to showcase their talents in hopes that one day they make it to the UFC.
The inaugural event took place on July 11, 2017, at UFC's headquarters in Las Vegas.
The promotion has gone on to be a success as many fighters have been able to showcase their skills in the UFC and are soon going to be important parts of the roster.
Also Read: Does Dana White Own the UFC?
Dana White's Wife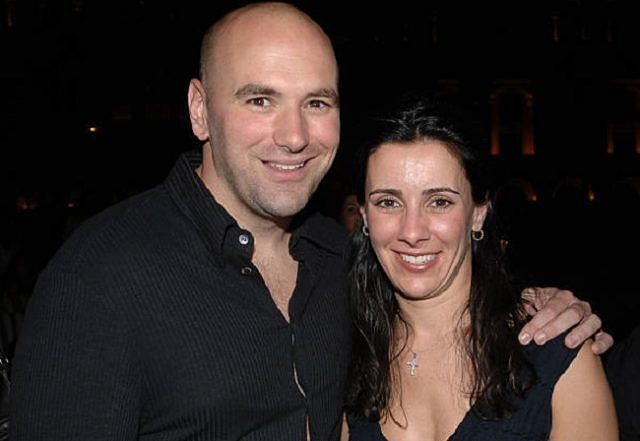 Dana White married Anne White on November 8, 1996, and the couple has two sons and a daughter. Although it is known that the president of UFC likes to keep personal matters private, it is known that Dana White's wife was his high-school friend.
Dana White's Children
Dana White and Anne White have three children. The couple has two sons named Dana Jr. and Aidan White, and they also have a daughter named Savannah White.
Also, Read about Dana White's Sons
Net Worth of Popular MMA Personalities
Last Updated On November 23, 2023
FAQs
Q. What percentage of the UFC does Dana White own?
A. During the purchase of UFC by Endeavor in 2016, it was revealed that Dana White had 9% ownership of the company.
Q. How much did Dana sell UFC for?
A. In July 2016, a group of investors led by Endeavor (formerly known as WME-IMG) bought UFC from Zuffa, LLC for $4.025 Billion. The handover of the company marked the 'largest-ever acquisition in sports' at that time.
Q. What is Dana White's net income?
A. According to Celebrity Net Worth, his salary is estimated to be at least $20 million per year.
Q. Does Dana White own WWE?
A. The UFC's parent company, Endeavor, has bought the WWE and plans to merge the two brands to create a new sports entertainment company. Dana White will continue as the president of the UFC, while Vince McMahon will retain his role as the executive chairman of the WWE.
Q. How much did Dana White make gambling?

A. Dana White is said to have once made around $7 million in one night of gambling at Las Vegas casinos.