Name
Emmanuel Dapidran Pacquiao
Age

(2023)

44

Manny Pacquiao Net Worth (2023)
$220 Million
Source of Wealth

Boxing, Endorsement, Acting

Endorsements

Cleto Reyes, Hewlett-Packard, ANTA, I Am Worldwide

Charities

Manny Pacquiao Foundation, Habitat for Humanity

Residence

General Santos City, Cotabato del Sur, Philippines

Nickname

'Pac-Man'

Marital Status

Married to Jinkee Pacquiao
Emmanuel "Manny" Dapidran Pacquiao is a former Filipino professional boxer, politician, the PDP–Laban party president, and formerly served as the Senator of the Philippines. He is known as "PacMan" and is considered one of the best professional boxers.
Manny Pacquiao has won twelve notable titles and is the only eight-division world champion in boxing history. After beating Keith Thurman to win the WBA (Super) welterweight championship in July 2019, Pacquiao became the oldest welterweight world champion in history at 40 and the first boxer in history to become a recognized four-time welterweight champion.
What is Manny Pacquiao's Net Worth in 2023?
According to Celebritynetworth.com, Manny Pacquiao has a net worth of $220 million. Manny Pacquiao's boxing record stands at a whopping 62-7-2, and it should come as no surprise that with so many fights under his belt, he has raked in millions from his fights. He was also named eighth in the Forbes' Highest-Paid Athlete of the last decade, finishing just below the likes of Cristiano Ronaldo, Lebron James, and Roger Federer.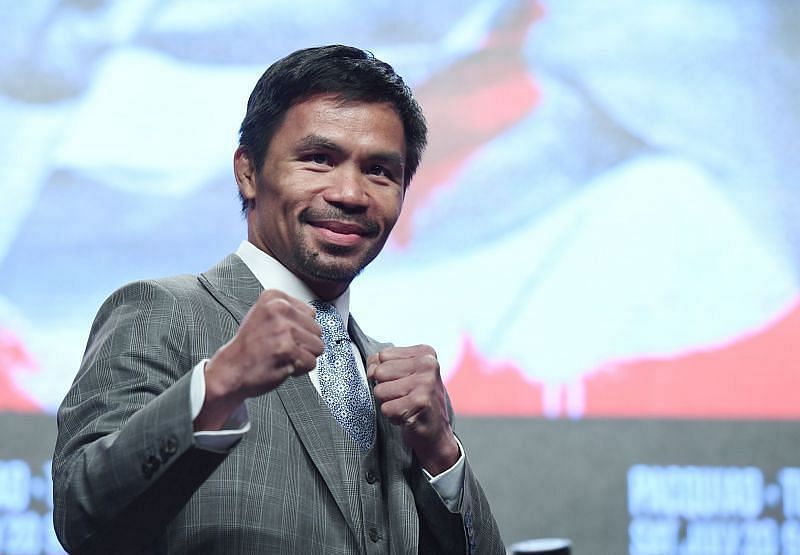 In May 2015, Manny fought longtime rival Floyd Mayweather in the biggest and most lucrative fight of his career. Even though he lost the bout, when all was said and done, Manny earned $130 million from the fight, which included his guaranteed purse and pay-per-view bonus earnings.
Check here: Conor McGregor vs. Manny Pacquiao's Net Worth Comparison
Manny Pacquiao's Salary
About 20 million people have bought pay-per-view tickets for Pacquiao's events. The total income from his 25 pay-per-view fights is about $1.3 billion. He was the world's second-highest-paid athlete in 2015. Here are some more of Pacquiao's most lucrative fights.
| | | | |
| --- | --- | --- | --- |
| SR. NO. | DATE | FIGHT | PURSE |
| 1 | 2 May, 2015 | Pacquaio vs Mayweather | $130,000,000 |
| 2 | 14 November 2009 | Pacquaio vs Cotto | $35,000,000 |
| 3 | 13 November 2010 | Pacquaio vs Margarito | $35,000,000 |
| 4 | 9 April 2016 | Pacquaio vs Bradley III | $33,000,000 |
| 5 | 24 November 2013 | Pacquaio vs Rios | $30,000,000 |
| 6 | 15 March 2008 | Pacquaio vs Marquez II | $30,000,000 |
| 7 | 7 May 2011 | Pacquaio vs Mosley | $20,000,000 |
| 8 | 8 December 2012 | Pacquaio vs Marquez I | $20,000,000 |
| 9 | 9 June 2012 | Pacquaio vs Bradley I | $20,000,000 |
| 10 | 12 April 2014 | Pacquaio vs Bradley II | $20,000,000 |
Read here: How much money did Manny Pacquiao make against Yordenis Ugas?
Manny Pacquiao's Endorsements
Manny Pacquiao uses Cleto Reyes's gloves in all of his fights. He has also agreed to work as an ambassador for Hewlett-Packard for roughly a million dollars. ANTA, a Chinese clothing group, also signed the Filipino. He is also an I AM WORLDWIDE brand ambassador.
Also Read: How much did Floyd Mayweather make vs. Manny Pacquiao?
Manny Pacquiao's Charity and Foundation Work
Manny Pacquiao founded the Manny Pacquiao Foundation as his own charitable organization. Via his foundation, he encourages people to contribute to causes. You can also donate to his charity by visiting his website. He's also a supporter of Habitat for Humanity. Aside from that, fans have seen the sport's legend distributing food and other services on many occasions.
Manny Pacquiao's House
Manny Pacquiao has invested in many residential properties being of the richest boxers of all time. Some of his notable properties include:
Sarangani Beach House
A 14-bedroom beach villa on the shores of Gumasa Beach in Glan serves as Pacquiao's residence in the province of Sarangani. It is a contemporary-looking home close to a resort and inside a marine sanctuary.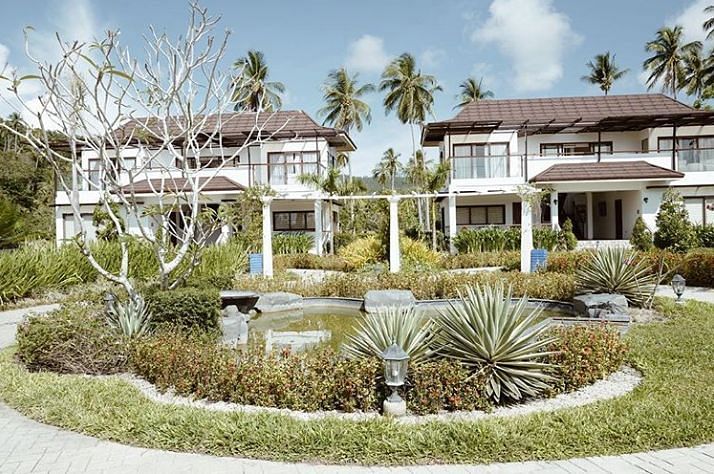 Pacman's Mansion
Amid his hometown of General Santos, where he was raised in poverty, Pacquiao has already constructed two mansions. His first house is a Mediterranean-style mansion known to the neighborhood as "Pacman's Mansion." It has seven bedrooms, a gym, a billiards room, an entertainment center, a recording studio, and a swimming pool. The two-story house is situated on a 2,300 square meter piece of land.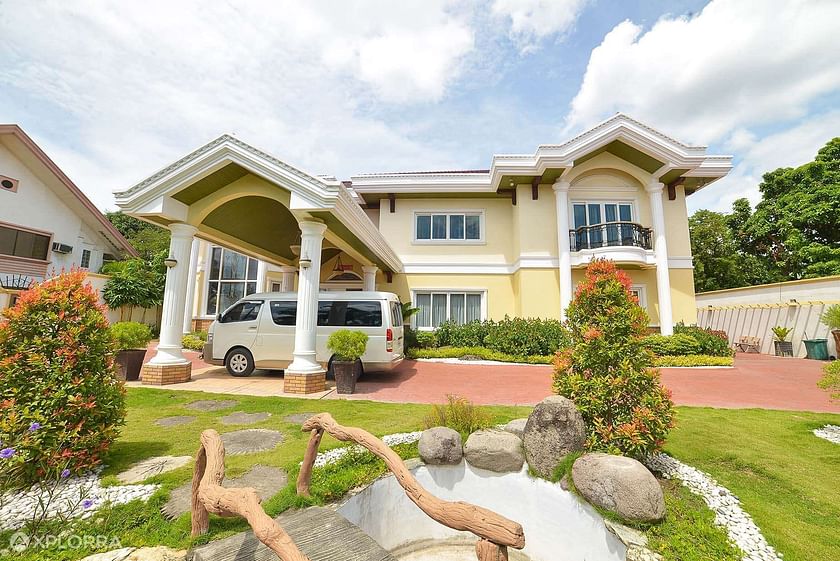 The "White House"
Following his victory over Timothy Bradley in 2012, Pacquiao constructed the "White House," another home near General Santos. The White House has a more modern aesthetic than the first home. The residential building is distinguished by its sleek, precise lines. Because of the building's predominately white exterior and interior (from the walls to the ceilings and floors), it is known as the "White House" for a reason.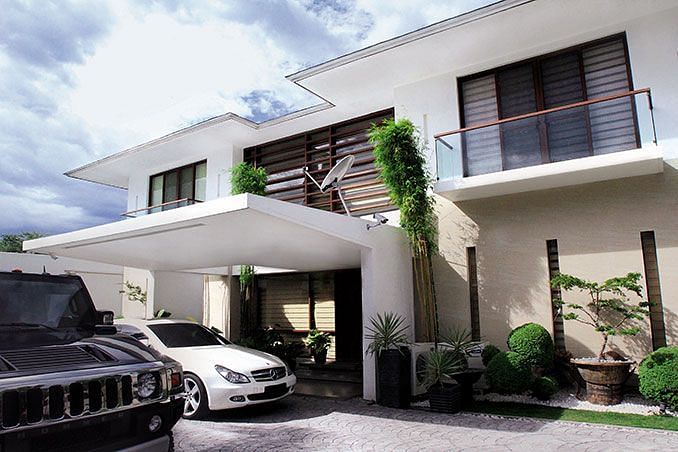 Forbes Mansion
The three-story Forbes mansion owned by Pacquiao was designed in a contemporary tropical style. It combines the modernity of a metropolitan lifestyle with the Philippine tropical setting. The building itself has the appearance of a high-end resort, complete with a tranquil pool and an expertly designed-tropical garden. Stone columns, oversized windows, and sliding doors are features of the building's architecture.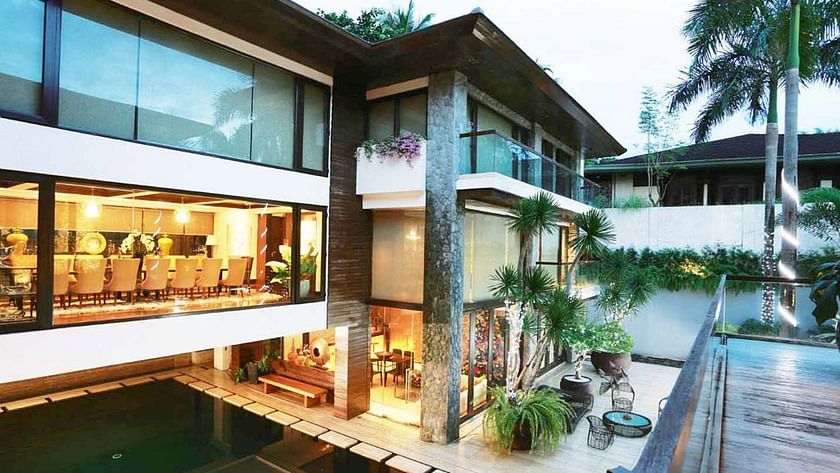 Manny Pacquiao reportedly also has residences at other locations, some of which are located in Laguna, Beverly Hills, and Los Angeles.
Manny Pacquiao's Cars
Manny Pacquiao has a huge collection of cars, some of them are- the Cadillac Escalade, the Hummer H2, the Porsche Cayenne Turbo S, a Lincoln Navigator, the Ford Expedition, the Mitsubishi Pajero, the Ferrari 458 Italia, and a lot more.
Net Worth of other Popular Personalities
*Last Updated: 1st June 2023
FAQs
What is Manny Pacquiao's highest earning fight?

Manny Pacquiao's highest earning fight was against Floyd Mayweather, in which he pocketed as estimated amount of $130,000,000.
How much did Manny Pacquiao get paid in his fight?

Depending on pay-per-view sales, Pacquiao may make up to $25 million in addition to the guaranteed $5 million fee, according to BusinessMirror.
Who is richer between Manny Pacquiao and Mike Tyson?

Manny Pacquiao is richer than Mike Tyson. Compared to his $220 million net worth, Mike Tyson only has a $10 million net worth.