It won't seem fair to credit one man for the rapid growth of Mixed Martial Arts. The collective efforts from fighters, promoters, Journalists and hardcore fans have spiralled this sport into the mainstream. All that being said, the contribution and the efforts of Dana White is something that shouldn't be open to argument.
White has been and will always be a polarizing figure. However, If it wasn't for him asking his childhood friend Lorenzo Fertitta to buy the UFC, the sport of MMA might have never become the global phenomenon it is today. Most MMA fans acknowledge the passion he has for the sport and the lengths he's gone to in order to promote the fight game.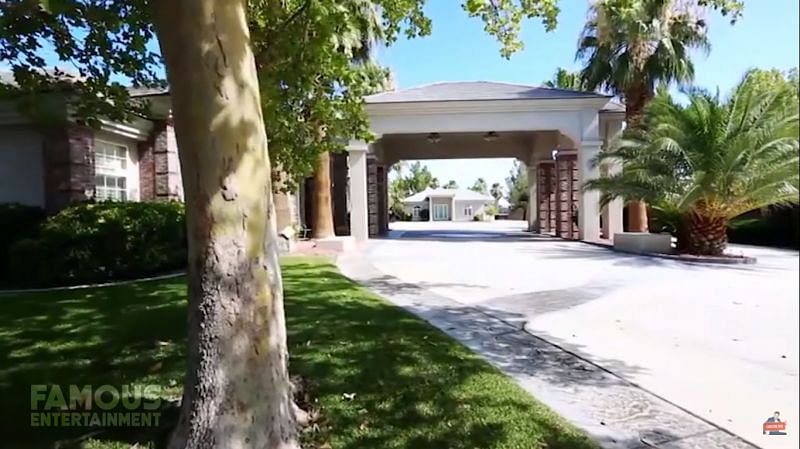 Credits: Famous Entertainment
The UFC has seen massive success commercially over the last few years. President Dana White has an estimated net worth of 500 million dollars. Hence, it is fair to assume his home isn't too shabby. While he owns many properties around the world, his Las Vegas mansion is something that attracts the attention of fans. Let's get to know more about White's lavish house -
Dana White's house: Where does he live?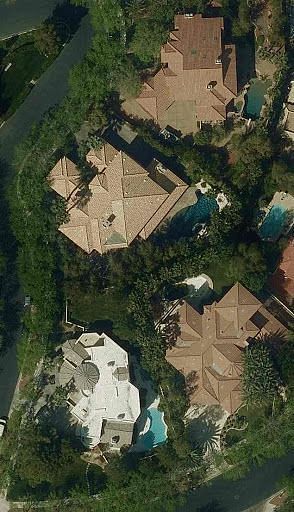 Credit - Celebrity Detective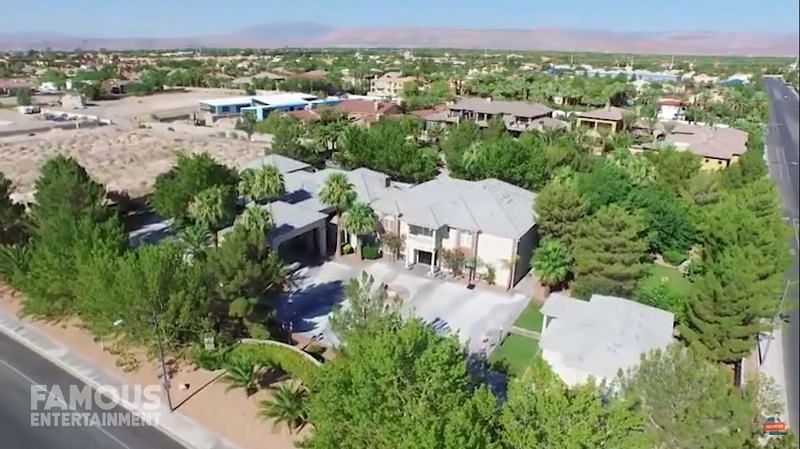 Credits: Famous Entertainment
Dana White's house is located in Pine Island Court, Las Vegas. Initially, White bought one mansion there in 2006 for an alleged $1.65 million. In 2016 he decided to buy two other mansions in the same area for a combined total of around $50 million. In 2017, he bulldozed the latter bought mansions in an effort to redecorate the place according to his needs.
Now, you name it the house's got it. From a Basketball court with a classic Celtics logo to a pure gaming/arcade hub. You can see the gaming hub and the basketball court in a video that White did with Haute TV.
Video Tour of Dana White's House
It shouldn't come as a surprise that the mansion has a swimming pool too. The lavish pool place is scattered by comfy gazebos and sun beds. The setting seems perfect to ride out the Las Vegas weather.
This is where the UFC president camps when he isn't running around making deals.
Does Dana White have a gym in his house?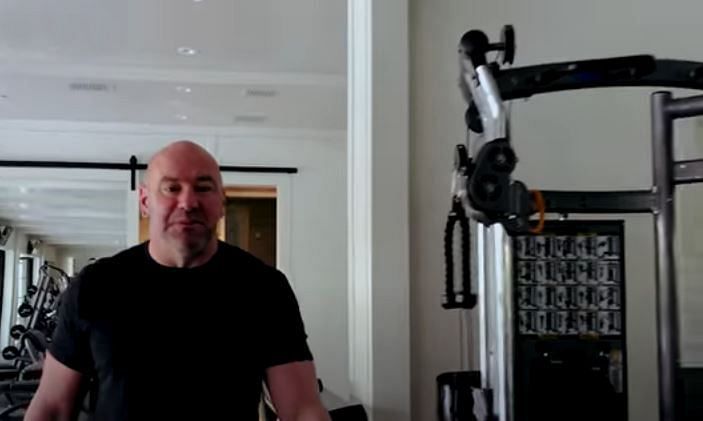 Of course, he does! People who know and have followed White know just how much of a gym nut he is. He also appeared in an edition of Men's Health Journal. In the interview with the journal, he revealed his workout motivations and routines. Boxing is a big part of White's daily exercise regime -
"I need a reason to work out. I've been boxing my whole life, so I get bored with it sometimes. When I get bored of boxing, I'll get more into lifting weights. We're trying to get my bench to 315 now."
Workout is pretty much what White did during the lockdown as he revealed to Haute Living.
"And I've been working out as much as possible

"