| | |
| --- | --- |
| Name | Floyd Mayweather |
| Age (2023) | 45 years |
| Floyd Mayweather's Net Worth (2023) | $450 Million |
| Source of Wealth | Boxing |
| Charities | Floyd Mayweather Jr. Foundation, Ryan Seacrest Foundation, Make-A-Wish Foundation, Cure Duchenne, Shriners Hospital for Children, Muscular Dystrophy, Association |
| Residence | Las Vegas, Nevada |
| Sponsors | Hublot, Burger King, FanDuel |
| Marital Status | Single |
Check out all the details of Floyd Mayweather's Net Worth below.
Floyd 'Money' Mayweather Jr. is one of the most well-known and richest sportspersons on the face of the planet. With a stellar boxing record of 50-0, Mayweather is known for his defensive game and for tiring out his opponents before dispatching them with relative ease. Reportedly Floyd Mayweather's career earnings are 1.1 billion dollars to date.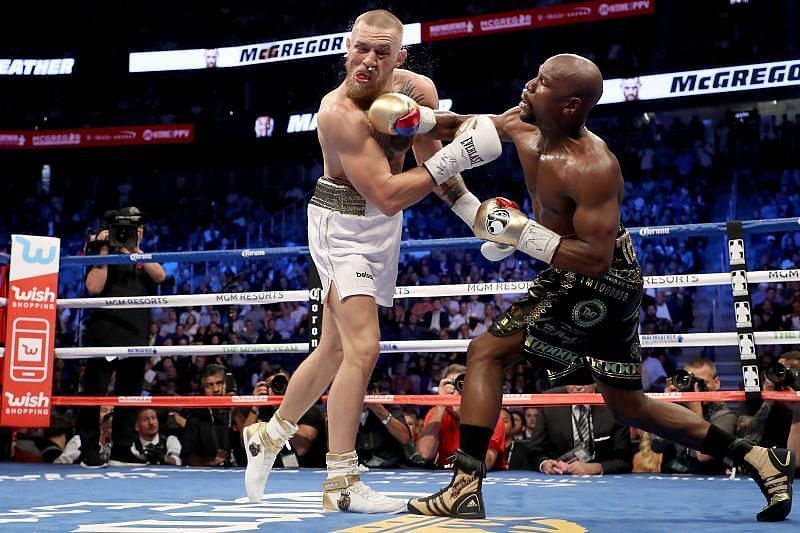 During his career, Mayweather won fifteen major world titles and became not only the richest but also one of the most decorated boxers of all time. Even before turning professional, he had already won an Olympic bronze medal representing his country and three national Golden Gloves titles.
Floyd's latest fight was an exhibition match against a YouTuber and Influencer boxer named Deji Olatunji in Dubai. Floyd defeated Deji by a TKO in Round 6.
Check here: Floyd Mayweather's Earnings from his Most Recent Fight
What is Floyd Mayweather's Net Worth in 2023?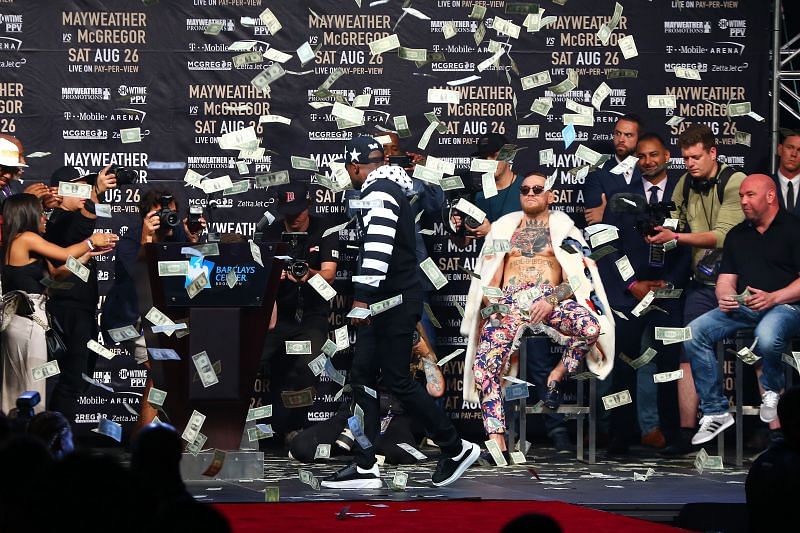 According to Celebrity Net Worth, Floyd Mayweather's current net worth in 2023 is estimated to be around $450 million.
Even after being 21 years into his boxing career, Floyd Mayweather's net worth keeps blowing through the roof. His fight against Conor McGregor reportedly generated a colossal $400,000,000.
How much did Floyd Mayweather earn from his Fights against Conor McGregor & Manny Pacquiao?
According to Floyd Mayweather's Interview on Million Dollaz Worth of Game, he earned $300 million for Manny Pacquiao's fight and $350 million against Conor McGregor.
Check out: Net Worth Comparison of Floyd Mayweather & Conor McGregor
If reports are to be believed, Mayweather's guaranteed disclosed paycheck was $100 million. However, Mayweather reportedly earned a whopping $275 million from the fight.
Having fought the who's who of the boxing world in Pacquiao, Canelo, and De La Hoya to name a few, it is no surprise that he is valued so highly. He was also named Forbes' Highest Paid Athlete of the last decade, finishing above the likes of Cristiano Ronaldo, Lebron James, and Roger Federer.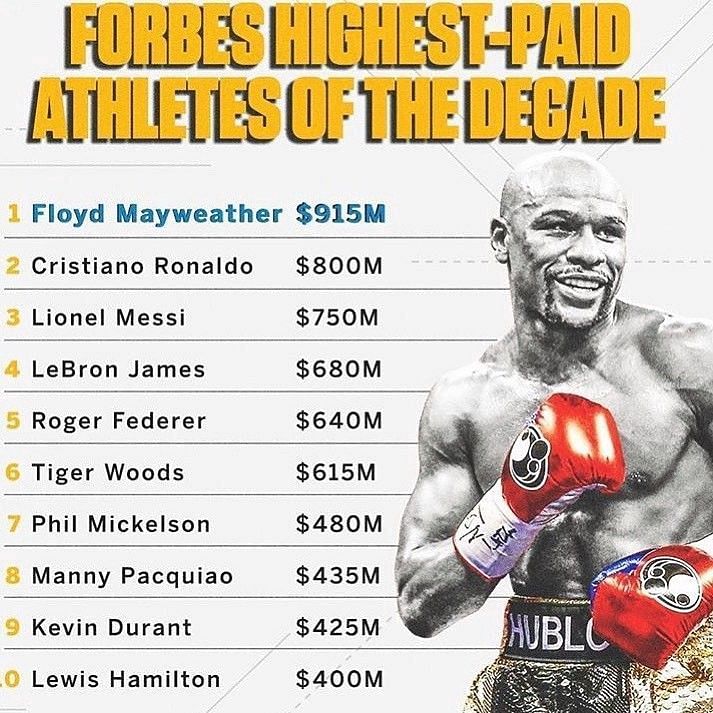 Credit: Forbes
Floyd Mayweather Career Earnings
Floyd Mayweather is more than just a name, it is a brand. This 'brand' has helped him bring in a ridiculous amount of money to the sport of boxing. Here are the top 10 fights of Floyd in terms of the revenue they generated
| | | | |
| --- | --- | --- | --- |
| SR. NO. | DATE | FIGHT | REVENUE |
| 1 | May 2, 2015 | Mayweather vs Pacquaio | $400,000,000 |
| 2 | August 26, 2017 | Mayweather vs McGregor | $370,000,000 |
| 3 | September 14, 2013 | Mayweather vs Canelo | $150,000,000 |
| 4 | May 5, 2007 | Mayweather vs De La Hoya | $136,000,000 |
| 5 | May 5, 2012 | Mayweather vs Cotto | $94,000,000 |
| 6 | September 17, 2011 | Mayweather vs Ortiz | $78,440,000 |
| 7 | May 1, 2010 | Mayweather vs Mosley | $78,300,000 |
| 8 | May 4, 2013 | Mayweather vs Guerrero | $60,000,000 |
| 9 | September 13, 2014 | Mayweather vs Maidana II | $60,000,000 |
| 10 | May 3, 2014 | Mayweather vs Maidana | $58,000,000 |
He also appeared in WWE WrestleMania in 2008 and reportedly earned $20 Million.
Floyd Mayweather vs. Mikuru Asakura Fight Purse
Mayweather does it like usual. According to Daily Mail, Mayweather bagged around $20 million by fighting Mikuru Asakura for an exhibition match at Saitama Super Arena in Japan. And the above-mentioned fight-purse figure does not include any sort of PPV.
For the 30-year-old Asakura, it was such an opportunity to fight Floyd Mayweather and earn along, which still is unknown.
Floyd Mayweather's House
It should come as no surprise that Mayweather has a lavish and extravagant lifestyle. His two major properties in Beverly Hills and Las Vegas have a value of $25.5 million and $10 million respectively.
His Los Angeles mansion has a wine cellar, a cinema, and a candy shop and he also has a 20-car underground garage in his Las Vegas home.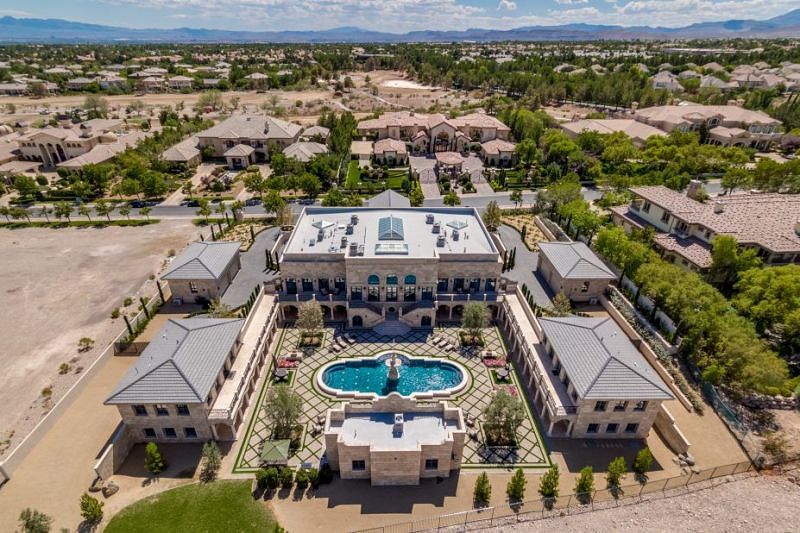 Floyd Mayweather's house in Las Vegas Credit: Kamran Zand/Luxury Estates International
Click to know How much money did the legendary boxer make by selling his luxurious beach home?
Floyd Mayweather Endorsements
It might come as a big surprise but Floyd isn't big on the endorsement. His only notable endorsements have come during his fight against Pacquiao when three brands, Hublot, Burger King, and FanDuel had to shell out $1 million each to put on his boxing shorts.
Mayweather has told Fortune in the past that the reason he does not have endorsement deals is not that brands aren't interested, but because his baseline for entry is too high for most. Mayweather demands a minimum of $1 million. While that might be true, his past history with law enforcement might also be a hindrance.
Also Check out: Net Worth Comparison of Floyd Mayweather & Logan Paul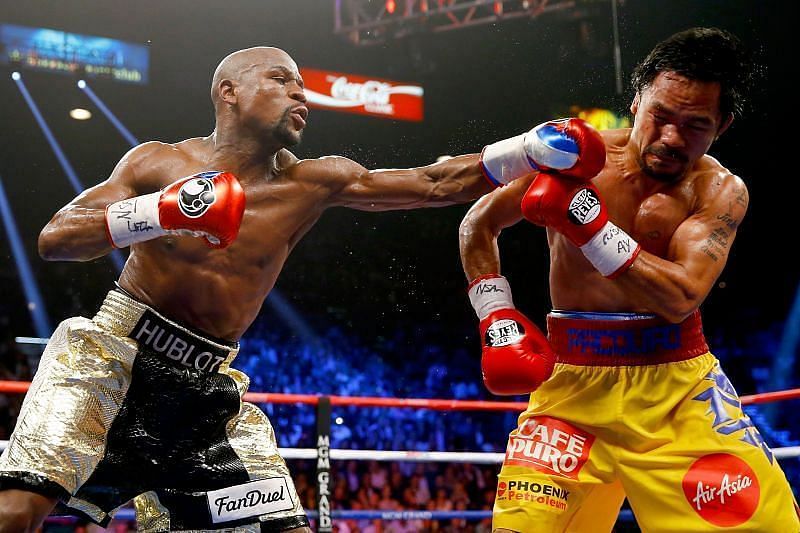 Floyd Mayweather Investments
Apart from making millions from his boxing fights, Floyd Mayweather also owns a promotional company, Mayweather Promotions, and his own apparel company TMT. In 2006, he paid $750,000 to opt out of his contract with his then-promotion company, Top Rank.
To this day, Floyd negotiates his own contract and is pretty good at it. In 2007, he made $25 million in a fight against Oscar De La Hoya. He also invests in real estate, clothing lines, and marijuana dispensaries.
What does Floyd Mayweather spend his money on?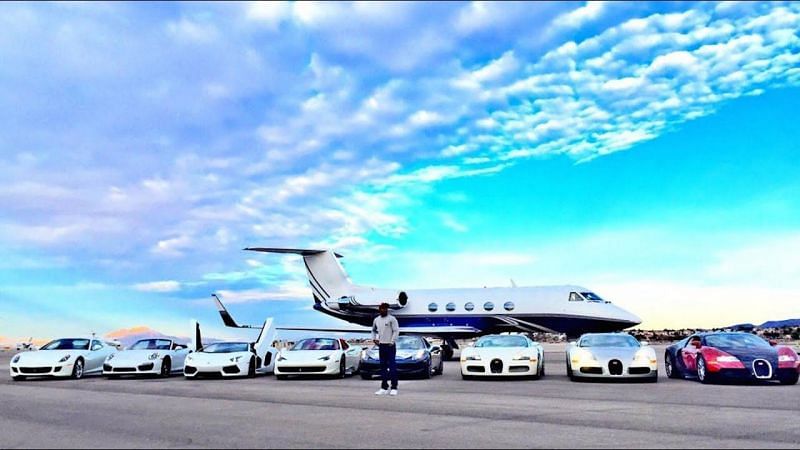 Credit: Twitter/FloydMayweather
With big money comes big spending. This is true in Mayweather's case. He has one of the best car collections, if not the best, with almost 100 cars at his disposal.
His collection includes a Bentley Mulsanne, Bugatti Veyron Grand Sport, Ferrari 458 Italia, 599 GTB Fiorano, Enzo, 650S, Mercedes-Benz SLS AMG, Lamborghini Murcielago, Porsche 911 Turbo, Rolls-Royce Phantom and a super rare Koenigsegg CCXR Trevita which there are only two of in the world.
He also has an expensive watch collection which he is seen flaunting from time to time. Apart from this he also has two private jets that he can just hop on and go wherever he pleases. It is safe to say that the nickname 'Money' fits him perfectly.
Floyd Mayweather Foundation & Charity
Floyd Mayweather Jr. Foundation has been a charity organization founded by the 'Money' in order to bring all sort of people and their standard of living to a better scale. His main moto behind such a community is to bring in growth and make people believe in themselves.
Mayweather has also been reportedly sending in help for many African countries over the years.
And the Floyd Mayweather Foundation also reaches out to people and promotes a healthy lifestyle and conducts marathons and other sports events.
Net Worth of other Popular Personalities
FAQs on

Floyd Mayweather's Net Worth

Despite having a lavish lifestyle and amassing huge amounts of money from his fights, Floyd Mayweather is not a billionaire.
Q. Is Floyd Mayweather the richest boxer in the world?
Yes, Floyd Mayweather is the richest boxer in the world.
*Last Updated: 2nd January 2023