| | |
| --- | --- |
| Name | Logan Alexander Paul |
| Nickname | 'Maverick' |
| Age (2022) | 27 years |
| Height | 6'2" |
| Reach | 76" |
| Weight | 190 lbs |
| Logan Paul's Net worth (2022) | $45 million |
| Residence | Los Angeles, California, USA |
| Endorsements | PepsiCo, Raycon, Dunkin' Donuts, Verizon, Hanes, HBO |
| Marital status | Single |
| Record | 0-1 |
| Last updated | 2022 |
Check out all the details of Logan Paul's Net Worth below.
Logan Alexander Paul, also known as 'Maverick,' is an internationally famous 25-year-old YouTuber, Podcaster, and Actor, pursuing a career in professional Boxing.
Born in Ohio in 1995, the internet celebrity is the older brother to Jake Paul (who is also an online superstar-turned-boxer). He has over 22 million subscribers on his YouTube channel and was number 10 in the Forbes Highest-Paid YouTube Stars 2018 list.
What is Logan Paul's net worth in 2022?
According to Celebrity Net Worth, Logan Paul's current net worth is estimated at an astounding $35 million. In addition to revenue from YouTube in the form of ad revenue, sponsorships, and his podcast. Paul also reportedly makes $150,000 and $80,000 per sponsored Facebook and Instagram posts, respectively.
YouTube
The Maverick has a total of 26 million subscribers on YouTube across multiple channels, namely: Logan Paul, ldogandjslice, TheOfficialLoganPaul, and IMPAULSIVE. In addition to income from ad revenue, He also receives money from sponsors to include short ads or make videos about various types of products.
Merchandise sales
Logan Paul has another source of revenue in the form of merchandise sales (called Maverick clothing) and went on record talking about how he sold 3 million dollars worth of merchandise in 3 days.
Earnings from Boxing Matches
So far, Logan Paul has had three major boxing matches, which include two amateur fights with another YouTuber, KSI, and an exhibition match with Floyd Mayweather Jr himself.
For the KSI vs. Paul matches held during 2018 and 2019, a revenue income of around 150 million dollars has been generated. And for which each fighter has earned around $75 million.
However, the fight between Logan Paul and Mayweather had been branded as an exhibition fight, as it serves more of an entertainment purpose than promoting the sport. Therefore according to sportingfree.com, the Paul brother is said to have earned a base salary of $250k plus a 10% share on the pay-per-view.
Earnings from Pokemon Cards
Logan Paul recently purchased a 1998 Pokemon Japanese promo illustrator Pikachu card. He acquired a total of 5.275 million dollars and is considered the holy grail of pokemon cards. And he plugged in his own NFT platform, Liquid Marketplace, through his vlog and said that he would be fractionalizing this Pokemon card into NFTs.
Logan Paul is essentially allowing people to co-own this card alongside him. And hence he will be retaining a 49% minority stake value of this card for himself, and the rest of the 51% will be available through the NFTs.
Also Read: How much has Logan Paul made from Boxing?
The 25-year-old reportedly earned $900,000 in his fight against KSI. In addition, his upcoming fight against Mayweather will undoubtedly give him a handsome payday, adding to his already massive earnings.
Logan Paul's Early Life & Career
Logan Paul was born and raised in Ohio; Logan was an all-star high school football player and also placed fifth in the OHSAA state championship for wrestling in his senior year, qualifying for Ohio State University.
He eventually dropped out of college to pursue a full-time career in content creation. One of the original superstars of Vine, Logan gained his celebrity status on the app, shifting to YouTube when Vine shut down in 2017.
His prank videos, vlogs, and collaborative videos with other popular YouTubers gave him international recognition and a global following.
He also starred in movies like Airplane Mode. His podcast, 'The Impaulsive,' has over 2.8 million subscribers on YouTube.
The Youtuber has competed in two fights, only one of which was a professional bout. Both fights were against Olajide Olatunji, better known as KSI. The first white-collar exhibition fight was promoted as "the biggest internet event in history" and ended in a draw.
The second fight, held in September 2019 in Los Angeles, was a professional bout, ending in a loss for Paul. Thus, his current fight record stands at an unimpressive 0-1. He also faced Floyd Mayweather in an exhibition match in June 2021, and that fight ended in a draw.
Find out here: How much money has Logan Paul lost on Chantel Jeffries' Bitcoin call?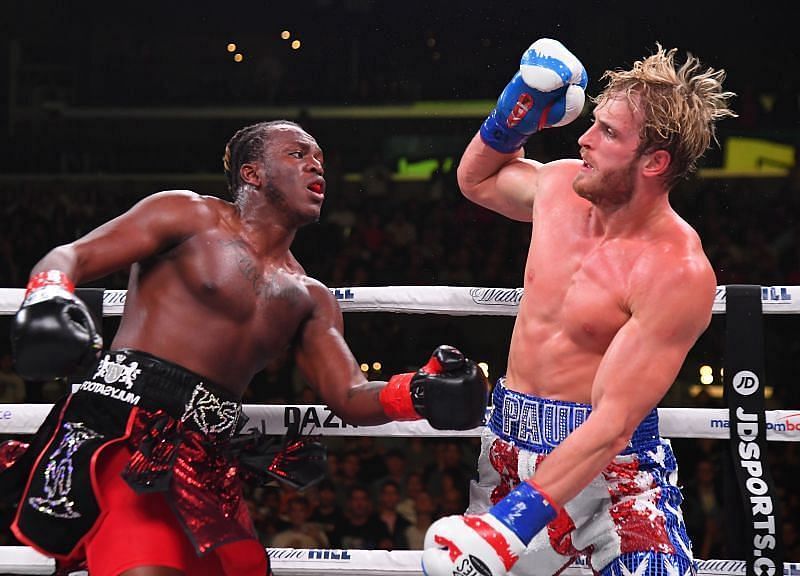 Logan Paul lives in a 7-bedroom french style house in Encino, in the San Fernando Valley region of LA. The home is reportedly worth $6.6 million. It features a wet bar, swimming pool, wine cellar, and a screening room with a projector. The place is popularly nicknamed 'The Maverick House.'
And several months earlier, the 30,000 square feet was listed for $8 million, and he finally sold it for $7.4 million to Machine Gun Kelly in April 2022.
According to various reports, Logan Paul has other real estate holdings worth millions in different parts of the country.
Logan Paul's Endorsements
In addition to his clothing brand Maverick, Logan Paul is sponsored by numerous organizations. According to Forbes, companies like HBO, Hanes, Bic, Dunkin' Donuts, Nike, Verizon, and Pepsi sponsor him, and he earns a significant amount by uploading sponsored content for them.
Check here: Comparison of Floyd Mayweather & Logan Paul's Net Worth.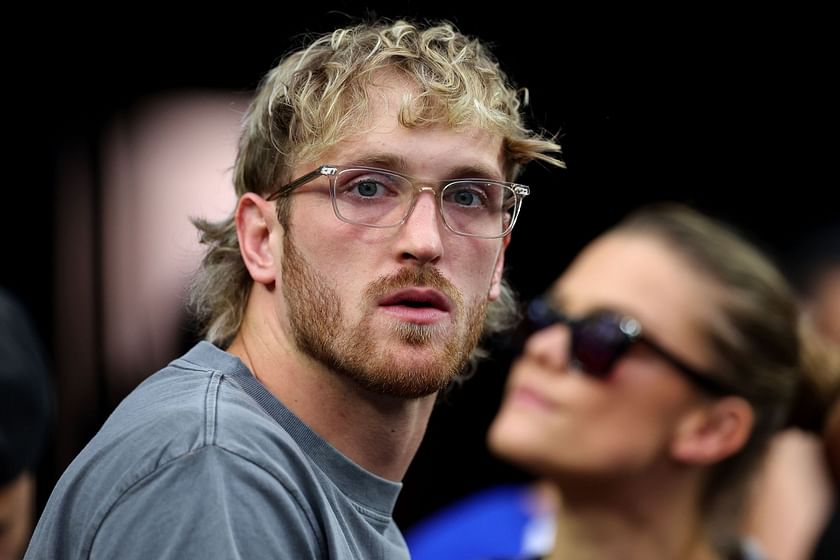 Logan Paul's Foundation & Charity
Earlier through one of his vlogs, he announced donating $1 million to charity. However, later, reports came regarding him not paying the amount in full.
Logan Paul is known for raising funds through his vlogs, unboxing Pokemon cards, and donating $1,30,000 to charity.
He has donated all his winnings National Alliance on mental health and preventing suicide. The Paul brothers are also found hosting the Challenger games and presenting all their earnings to charity.
Net Worth of other Popular Boxers & MMA Fighters
FAQs on
Logan Paul's Net Worth
Q1: How much money does Logan Paul make in a year?
A: Logan Paul does not make a fixed amount per year since his income is based on sponsorships and ad revenue. However, his earnings since 2016 have been upward of $10 million, with a whopping $14.5 million in 2018.
Q2: Who is richer between Logan and Jake Paul?
A: As of January 2022, Logan Paul is more prosperous than Jake Paul. Jake Paul has a net worth of $30 million, while Logan Paul has a net worth of $45 million.
Q3: How much does Logan Paul get from WWE?
According to Forbes, Logan Paul is said to have earned a sum of around 18 million US dollars.
Q4: How did Logan Paul make his money?
Logan Paul earned money from Youtube, boxing matches, and other brand endorsements.
*Last Updated: 3rd November 2022