| | |
| --- | --- |
| Name | Nickolas Robert Diaz |
| Age | 39 years |
| Nick Diaz's Net Worth | $3 million |
| Property | Not of a very high cost |
| Endorsements | Nick Diaz Energy, Nick Diaz Recovery, and Nick Diaz Academy |
| Marital Status | Single |
| Residence | California |
Nick Diaz is an American mixed martial artist and promoter. He is also a former welterweight champion in Strikeforce and World Extreme Cagefighting (WEC). His professional career in MMA started in the year 2001 when he was 18 years old. He has been fighting out of Stockton, California, United States. He represents the team Cesar Gracie Jiu-Jitsu.
He has a 3rd Degree Black Belt in Brazilian Jiu-Jitsu. His MMA record is 26 wins out of the 37 matches he played. He has also played a professional boxing match in 2005, and he won that too. Since the beginning of his MMA career, he has participated in various championships like Ultimate Fighting Championship (UFC), PRIDE, Strikeforce, EliteXC, WEC, DREAM, and Shooto.
He has won 17 awards in UFC, Strikeforce, WEC, International Sport Karate Association, International Fighting Championship, Ultimate Athletes, Sherdog Awards, Inside Fights, US Brazilian Jiu-Jitsu Open, and Pan-American Championship Jiu-Jitsu.
He is the brother of another mixed martial artist, Nate Diaz.
What is Nick Diaz's Net Worth 2022
According to Celebrity Net Worth, Nick Diaz's net worth as of 2022 is $3 million. Nick earns $2 million from pay-per-view sales. In the 2015 bout against MMA legend Anderson Silva, he earned $5 million from the single match.
Nick Diaz's Investments
He prefers cycling bikes over luxurious cars to keep himself fit. He owns a very outdated model as a family car. He does not believe in rich mansions too. He stays in a very low-grade house, including only a garage.
Nick Diaz's UFC Record
The current Nick Diaz record stands at 26 - 10, which is 13 - 3 Knockouts, 8 - 0 Submissions,
5 - 7 Decisions.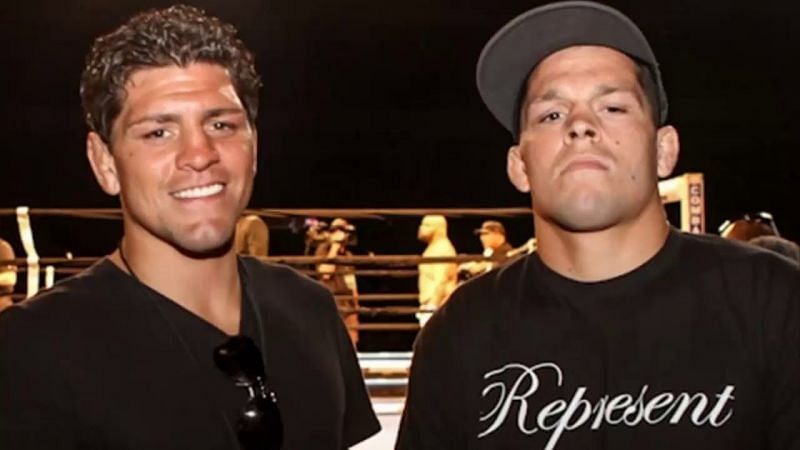 Net Worth of other Popular MMA Fighters
FAQs on Nick Diaz
Is Nick Diaz left-handed?
Nick Diaz is not left-handed. He has more power in his left hand and that is why he often starts fights with his left hand.
What is Nick Diaz's MMA record so far?
Nick Diaz's record in UFC stands at 26 wins, 10 losses, and 2 no contests.
How old is Nick Diaz?
39 years (August 2, 1983)
Are Nick Diaz and Nate Diaz brothers?
Yes, Nick Diaz and Nate Diaz are brothers.
*Last Updated: 14th October, 2022