| | |
| --- | --- |
| Name | Tony Ferguson |
| Nickname | El Cucuy; Boogeyman |
| Net Worth | Approx $2 Million |
| Age | 37 Years (born - 12 / 2 / 1984) |
| Residence | Ventura, California. |
| Marital Status | Married |
| Spouse | Cristina Servin |
| Sources of Wealth | MMA and Endorsements |
| Division | Lightweight (155 LBS) |
| Height | 6'0" |
| MMA Record | 25-5-0 |
| Recent Endorsements | Reebok, RDX Sports and Monster |
| Team/Gym | Team Death Clutch |
| Last Updated | April, 2021 |
The word unorthodox doesn't do a great deal of justice in describing Tony Ferguson. Fight fans see El Cucuy as an enigmatic personality with his 'freestyle' in - ring technique and peculiar training methods. Ferguson hasn't sparred in nearly six years and uses equipment like kicking pipes in his gym. When asked about his training methods, the Boogeyman had this to say -
"It's actually just having fun with it and not getting bored, asked about his unique approach to training. I come from a three-sport background. I played football, baseball and wrestling, I played three different sports growing up and that really stuck with me."
Initially starting with local MMA organisations in California, Ferguson was selected to be a part of The Ultimate Fighter season 13. He was a part of Team Lesnar and ended up winning the UFC contract after beating Ramsey Nijem in the finals.
Currently riding a two-fight losing streak, Ferguson is on road to face Beneil Dariush at UFC 262.
What is Tony Ferguson's Net Worth in 2021?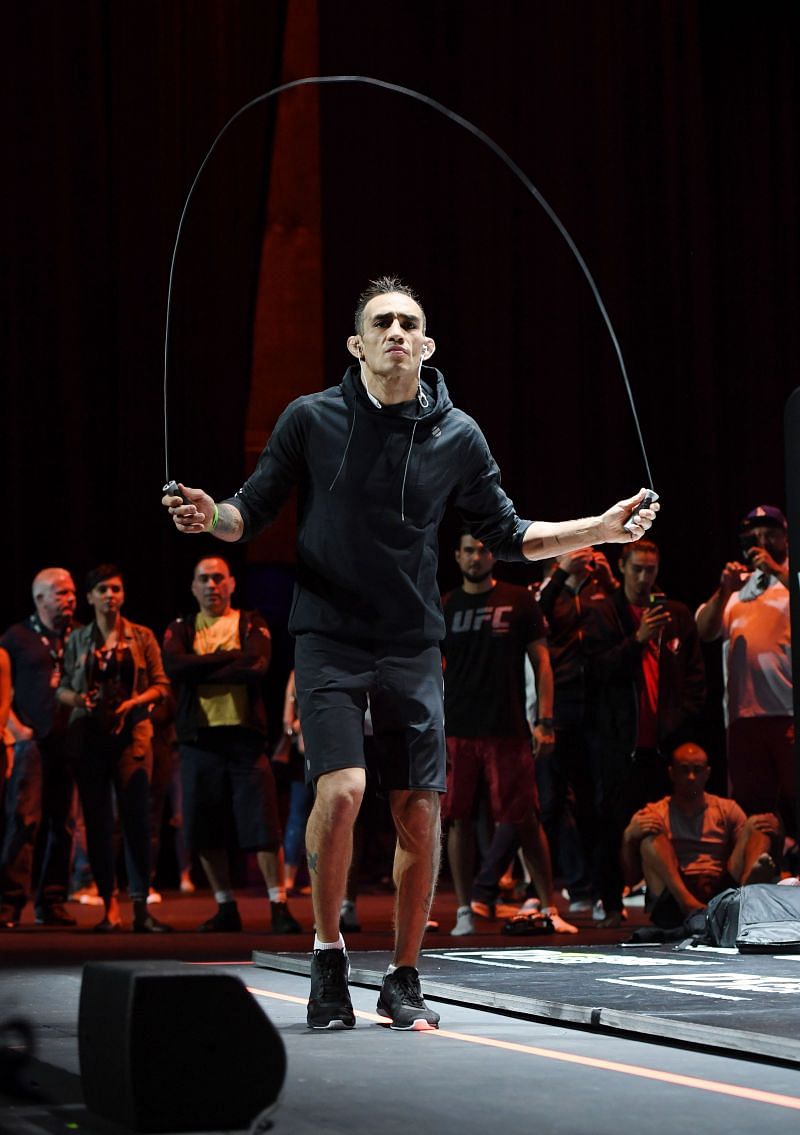 According to Celebrity Net Worth Tony Ferguson's net worth was around $2 million in 2020.
This estimation was after his loss to Justin Gaethje at UFC 249. Since then, he suffered another loss against Charles Oliveira at UFC 256, which has stained his reputation as a premier level fighter.
With a substantial record of 25 wins and five defeats, Ferguson has been in some high profile bouts. Josh Thomson, Kevin Lee, Donald Cerrone and Rafael dos Anjos are some of the most prolific fights in his career. So far in his UFC tenure, he has collected six Fight of the Night Bonuses and three Performance of the Night bonuses. Ferguson's twelve (12) fight win streak cemented him as one of the top dogs in the company.
Tony Ferguson is often considered as one of the most underpaid guys in the organisation. After losing to Justin Gaethje, he lashed out on the UFC president Dana White regarding the situation with his payment -
"Chandler? Think about this: How many times are you going to put another (expletive) person in the (expletive) shuffle of the cards?" Ferguson asked. "Dana keeps shuffling me down the list. What? Because I'm (expletive) Mexican? What's up Dana, you don't like Mexicans? You don't like brown people? I'm not going to call you a racist, but what the (expletive), man? What'd I do to you? Why do you treat me like (expletive)? My last name is Ferguson. I don't want to get mad anymore. I don't. I'm not going to. But that being said, I said my piece. I'm too busy working."
Tony Ferguson's Career Earnings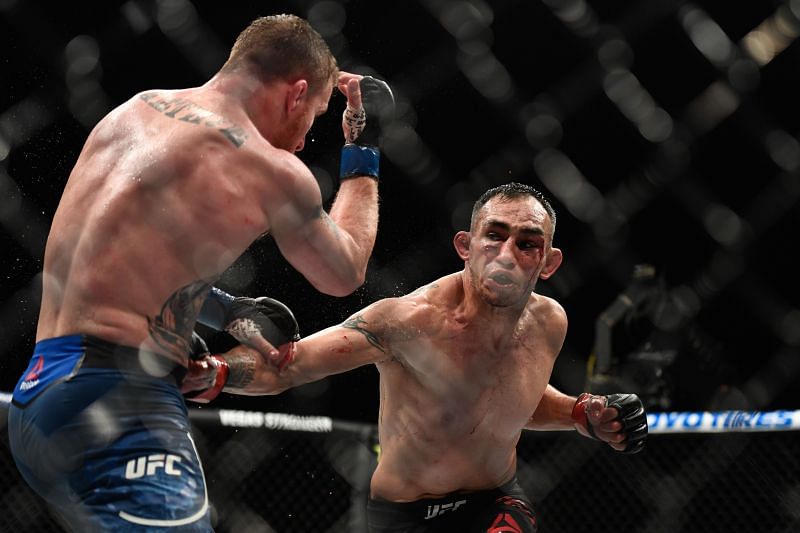 Tony Ferguson has earned around $3,000,000 from fight purses in his MMA career. Below are his 5 biggest career paydays:
| | | | | |
| --- | --- | --- | --- | --- |
| Sr.no | Date / Event | Purse | Opponent | Result |
| 5 | 11th Dec 2015 / TUF22 Finale | $200,000 | Edson Barboza | W |
| 4 | 6th Oct 2018 / UFC 229 | $215,000 | Anthony Pettis | W |
| 3 | 8th Jun 2019 / UFC 238 | $235,000 | Donald Cerrone | W |
| 2 | 7th Oct 2017 / UFC 216 | $530,000 | Kevin Lee | W |
| 1 | 9th May 2020 / UFC 249 | $530,000 | Justin Gaethje | L |
* Above mentioned figures are estimates and are including Fight of the night and Performance of the night bonuses.
FAQ
Q. What is Tony Ferguson's salary?
Ferguson earned around $165,000 in his recent match up against Charles Oliveira.