| | |
| --- | --- |
| Name | Jonathan Dwight Jones |
| Age (2022) | 33 years |
| Jon Jones' Net Worth (2022) | $3 Million |
| Sources of Wealth | UFC, MMA career, Endorsements, and Partnerships |
| Salary | Estimated $1,620,000 million (2019-2020) |
| Residence | Albuquerque, New Mexico, and Ithaca, New York |
| Endorsements | GAT Supplements, previous ones - Reebok, Nike, Gatorade, Monster Energy |
| Marital Status | Engaged with Jesse Moses since 2013 |
| Charities/Social Commitments | Feel-good campaign with Pediatric Cancer Foundation, Food Depot, Care Project |
| Last Updated | 2022 |
Check out all the details of Jon Jones' Net Worth below.

Jon Jones is a professional American mixed martial artist. He is a popular figure in the Ultimate Fighting Championship (UFC) and has won its Light Heavyweight Championship two times, which he vacated in August 2020 to move up to the Heavyweight division.
Jones, who is ranked #2 in the UFC's pound for pound rankings, holds many records in the UFC. At age 23, Jones became the youngest champion in UFC history and has since held the record for having the longest undefeated streak and the most title defenses, most wins, and most submission victories in the Light Heavyweight division.
Often considered as one of the best pound-for-pound MMA fighters in the world, Jones's only professional loss came in the form of disqualification due to illegal elbows against Matt Hamill at UFC's TUF: Heavyweights Finale.
What is Jon Jones' Net Worth in 2022?
According to celebrity net worth, Jon Jones' net worth in 2022 is $3 million. Most of his earnings are from martial arts, sponsorship deals, and partnerships.
Jon Jones Earnings
Jones has earned off MMA and UFC over the course of his career. He has also made a lot of money from big sponsorships. It is reported that the American wrestling icon has made money as big as $5 million from UFC bouts.
Also Read: What are UFC legend Jon Jones' career earnings?
Jon Jones Cars
Despite being a success in the UFC and mixed martial arts, Jones has a small collection of luxury cars. He owns about three cars worth hundreds of thousands including a Nissan Armada and Cadillac CTS-V. Jones earlier used to own a 2012 Bentley Continental GT, which cost around $190,000 but due to an accident, the car was damaged.
Jon Jones' House
Jon Jones used to own a house in Ithaca, New York but listed it for a sale at $750,000. Jones, who bought the house for $675,000, moved to Albuquerque, New Mexico to train with Jackson Wink MMA Academy and thus bought a new house there and resides with his wife and three daughters.
Jon Jones' Endorsements
Jones had a tie-up with many top-of-the-class brands like Nike on a global scale, Reebok and MuscleTech. However, endorsements were terminated after his doping allegations and hit and run incident were proved true. He made a new deal with GAT Supplements later on.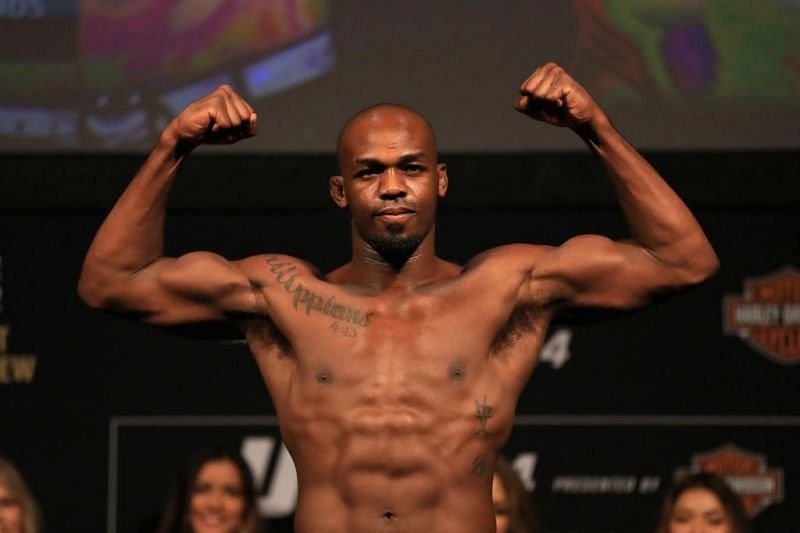 Jon Jones Charity
Jones has worked with a feel-good campaign to raise money for The Pediatric Cancer Foundation, he has also several homeless people in New Mexico during and before the Covid 19 pandemic. He also donated money to food banks across Albuquerque through Food Depot.
He also recently started the Care Project with his friends, a grassroots non-profit organization dedicated to the cleanup and beautification of New Mexico and to engage the state's residents through collective projects to improve their communities.
Jon Jones
Record
The current Jon "Bones" Jones record stands at 26-1, 1NC which are wins from 10 Knockouts, 6 Submissions and 10 decisions.
Jon Jones Fiancée
Former UFC Lightweight Champion Jon Jones has been with his partner Jessie Moses for several years. The 31-year-old Jones was engaged to his girlfriend, Moses, in 2013, and he has called her both his fiancee and his wife on social media and during interviews.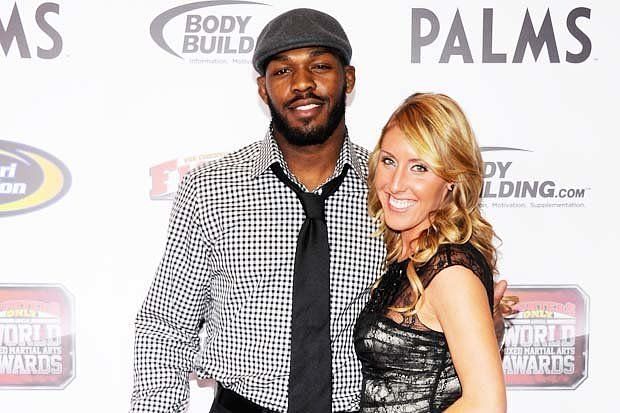 Net Worth of other Popular MMA Fighters
FAQs on Jon Jones


Q. Who is the richest UFC fighter in 2021?
Conor McGregor holds the record of being the richest MMA fighter, with an estimated net worth of $120 million.
Q. Is Jon Jones married?
Jon Jones has been engaged with Jessie Moses for 6 years now, but they are yet to be married.
*Last Updated: 6th January 2022