| | |
| --- | --- |
| Full Name | Daniel Ryan Cormier |
| Daniel Cormier's Net Worth (2022) | $6 Million |
| Age (2022) | 42 Years |
| Nationality | American |
Check out all the details of Daniel Cormier's Net Worth below.
Daniel Ryan Cormier, popularly known as Daniel Cormier, is an American mixed martial artist and a former Olympic wrestler who is currently signed to the Ultimate Fighting Championship. Cormier is a former two-time UFC World Champion having held the UFC Light Heavyweight Championship and the UFC World Heavyweight Championship simultaneously.
Daniel Cormier made his professional MMA debut in 2009 when he traveled to Australia and competed for Xtreme MMA. The following year, Daniel Cormier, in his first pro MMA fight, defeated Lucas Browne to win the XMMA Heavyweight Championship. Two weeks later, Daniel Cormier won his second MMA Title when he won the KOTC Heavyweight Championship by defeating Tony Johnson.
Daniel Cormier made his UFC debut at UFC on Fox 7 in 2013 against Frank Mir. Cormier defeated Mir via unanimous decision and due to Cormier's teammate Cain Velasquez being the UFC Heavyweight Champion at the time, DC decided to drop down to the Light Heavyweight Division.
What is Daniel Cormier's Net Worth 2022?
According to Celebrity Net Worth, the current Daniel Cormier Net Worth stands at $6 million, in 2022. Most of his earnings coming from his successful MMA career.
Daniel Cormier Record
Daniel Cormier made his MMA debut in 2009 and the current Daniel Cormier record stands at 22 wins and 3 losses.
| | | |
| --- | --- | --- |
| Matches | Wins | loss |
| By Knockout | 10 | 1 |
| By Submission | 5 | 0 |
| By Decision | 7 | 2 |
| Total | 22 | 3 |
In June of 2017, Daniel Cormier married Salina Deleon. In 2011, the couple had a son, Daniel Jr., who is currently training at the American Kickboxing Academy. The following year, Cormier and Deleon had a daughter.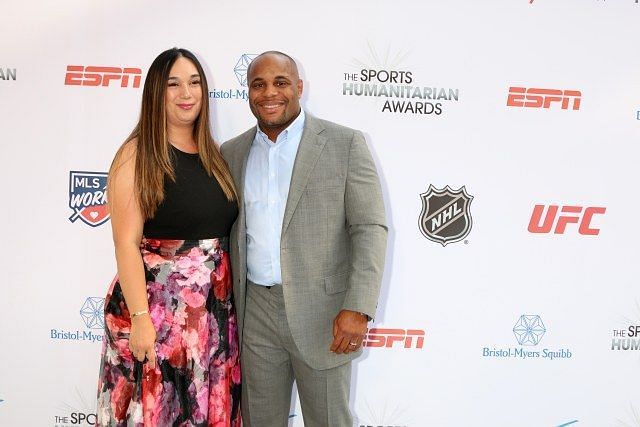 Net Worth of other Popular MMA Fighters
FAQs on Daniel Cormier
Q. What happened to Daniel Cormier's daughter?
In 2003, his 3-month-old daughter, Kaedyn, died in a car accident.
Q. Does Daniel Cormier have a brother?
Yes, he has two brothers. They are Joseph Cormier and Ferral Cormier.
Q. Where does Cormier train?
Daniel Cormier Trained in Camps and different Fighting organizations.
Q. Who beat Daniel Cormier?
Cormier only lost 2 fights in his UFC tenure. The first loss was handed to him by Jon Jones at UFC 182. Stipe Miocic defeated him recently at UFC 241 for the UFC Heavyweight Championship.
* Last Updated: January 7th, 2022