| | |
| --- | --- |
| Full Name | Fedor Vladimirovich Emelianenko |
| Born | 28 September 1976 |
| Age (2022) | 45 years |
| Height | 6 ft |
| Weight | 110 kg |
| Nationality | Russia |
| Fedor Emelianenko's Net Worth (2022) | $18 million |
| Salary | $7 million |
| Profession | Mixed Martial Artist |
| Spouse | Oksana Emelianenko (2014-Present), Marina Emelianenko (2009–2013), Oksana Emelianenko (1999–2006) |
Check out all the details of Fedor Emelianenko's Net Worth below.
Fedor Emelianenko, also known as The Last Emperor, is an accomplished Russian heavyweight mixed martial artist,sambist and judoka. He currently competes for Rizin Fighting Federation and Bellator MMA and is often regarded as one of the best fighters in the world.
Fedor Emelianenko is one of the very few renowned mixed martial artists to have never competed in UFC.
What is Fedor Emelianenko's Net Worth?
According to the net worth, Fedor Emelianenko's net worth stands at a total of $18 million.
Fedor Emelianenko Record
The current Fedor Emelianenko record stands at 38-6-1. There is no Fedor Emelianenko UFC record as he never competed for them.
Fedor Emelianenko Wife
The name of Fedor Emelianenko's first wife is Oksana. He married her in 1999 and from their marriage they had a daughter named Masha who was born in the same year.
They divorced in 2006 and entered into a relationship with his long-time girlfriend Marina. Marina gave birth to his second daughter Vasilisa on the 29th of December 2007. The pair got married in October 2009 and in 2011 their second daughter Elizaveta was born. In February 2014, he remarried his first wife
Oksana Emelianenko.
Fedor Emelianenko Brother
Fedor has two younger brothers Ivan & Aleksander. He often trains with his younger brother Ivan.
Fedor Emelianenko Salary
Fedor Emelianenko Salary total is estimated to be at around $7 million.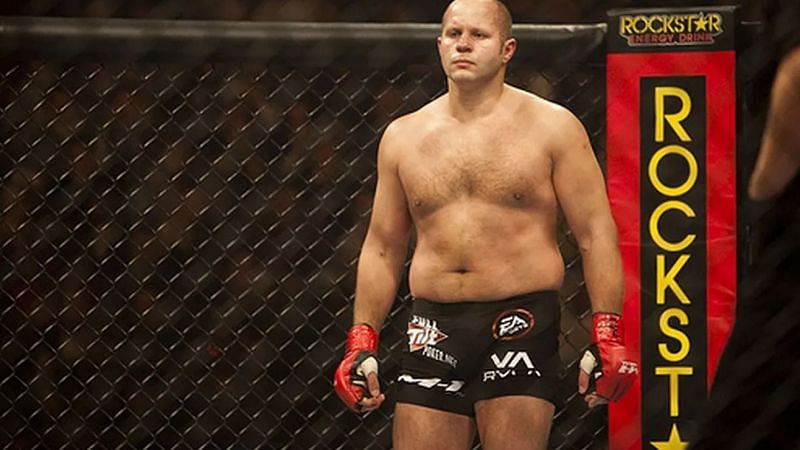 Net Worth of other Popular MMA Fighters
* Last Updated: January 7th, 2022