Notes From 22nd July RAW: Dark match, big fight, Randy Orton, commentary change and more
2.57K //
24 Jul 2013, 14:41 IST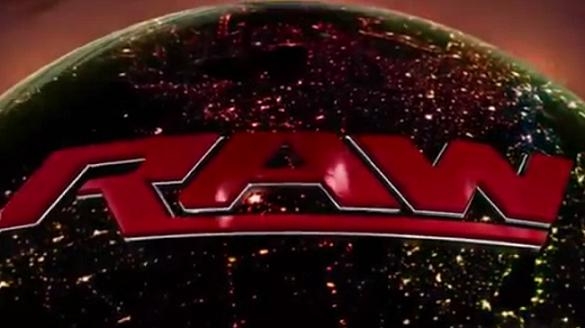 Thanks to HEEL_VILLAIN for sending in these off-camera notes from tonight's RAW taping in Laredo, TX:
* A huge "Yes" chant broke out before the show even started.
* The dark match before WWE Main Event saw Tons of Funk defeat The Prime Time Players.
* HUGE heat for Zeb Colter on WWE Main Event, as he said that he doesn't even know what country he is in. He said that he could see from people sneaking into this country from his hotel room, and that some of the people he saw swimming in the river are in attendance. He said that there are no real Americans in Laredo. A "Culero" chant broke out. This was for Main Event.
* Sheamus came out to a big pop for his Main Event match with Jack Swagger, which was said to be a good lengthy match.
* Sin Cara got a big pop for his Main Event match with Drew McIntyre. A "Mistico" chant broke out and Sin Cara seemed surprised.
* Also on Main Event, Damien Sandow cut a promo about how he is a future World Heavyweight Champion and that no one in the arena knows what it's like to hold that briefcase. Sandow got a lot of heat. He went on to face Justin Gabriel.
* WWE Main Event results are here.
* JBL was not on commentary for RAW tonight.
* Chants broke out for Mike Chioda and Justin Roberts, which they acknowledged.
* A big fight broke out in the crowd, but on the non camera section. It seemed like a rumble, a lot of people were involved. A "Fuera" (meaning "Out") chant broke out.
* There was a big "Mexico" chant during the Alberto Del Rio vs. Christian match.
* The entrance for the Wyatt Family didn't look as cool live. I'm not sure if it was the camera flashes or what, but you can see them pretty clearly when they walked out.
* The John Cena vs. Ryback was lengthy. A lot of heat for Ryback.
* There was no post-show dark match, even though John Cena vs. Mark Henry for the WWE Championship was advertised
* Randy Orton was not there as advertised.
* Triple H appeared backstage during a segment but did not come out as advertised.
* There was no Vickie Guerrero all night.
* While Sheamus wrestled on Main Event, he did not appear during RAW.