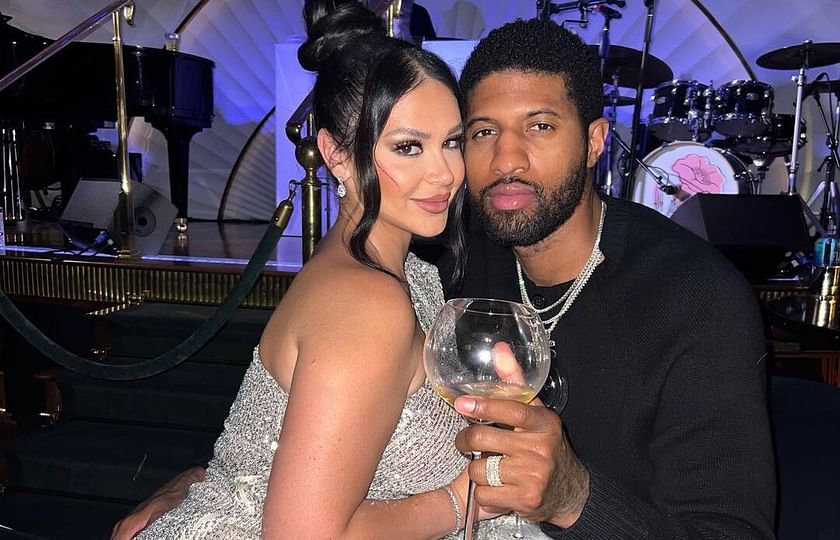 Legendary American basketball player Paul George now plays basketball for the Los Angeles Clippers in the NBA. Seven times in the NBA, Paul has been an All-Star. He switches between playing Small Forward, Power Forward, and Shooting Guard. Throughout his time there, he participated in many competitions and succeeded in his career.
Early basketball training with his older sister helped him develop his skills. He played three years of senior basketball for Tom Hegre's high school team. He also took part in a Pump and Run athletic contest. He participated in basketball competitions while attending California State University, Fresno.
When the Indiana Pacers selected George in the 2010 NBA lottery, his professional career formally began. He was a part of the group for the 2016–2017 NBA season. He decided to join the Oklahoma City Thunder from 2017 until 2019. He signed with his current team, the Los Angeles Clippers, in 2019. He represented the US national team at the 2014 FIBA World Cup. While competing for the American national team, he won the gold medal at the 2016 Summer Olympics in Rio de Janeiro.
Who is Paul George's to-be-wife, Daniela Rajic?
Former model and entrepreneur Daniela Rajic is Paul George's to-be-wife. She was raised in Queens, New York, and has mixed Serbian and American ancestry. Rajic was raised in New York, which gave her a hustler attitude.
What is Daniela Rajic's age and height?
On November 12, 1990, Nina was born. She's 32 years old. She is 5' 3"
What is Daniela Rajic's net worth?
The primary source of income for Paul George's wife is dancing performances. Daniela is also an entrepreneur and an Instagram Influencer. On the other hand, her soon-to-be spouse is thought to be worth $90 million.
He is making roughly 11% more than he did in the 2019–20 season, his previous one. He earns the most money for his club, the Los Angeles Clippers, in the 2020–21 season.
What does Daniela Rajic do for a living?
Daniela is the sort of individual that will do whatever it takes to accomplish their objectives. She was a Miami University student. She worked at Tootsies, a Miami strip club, to pay for her education.
After meeting George, she decided to pursue modelling as a career. Along with Sarah Nasser, she currently owns the swimsuit brand "Nude Swim.".
How long has PG been dating Daniel?
The pair has been in a committed relationship since 2017. They got engaged in November 2020 and got married in 2022.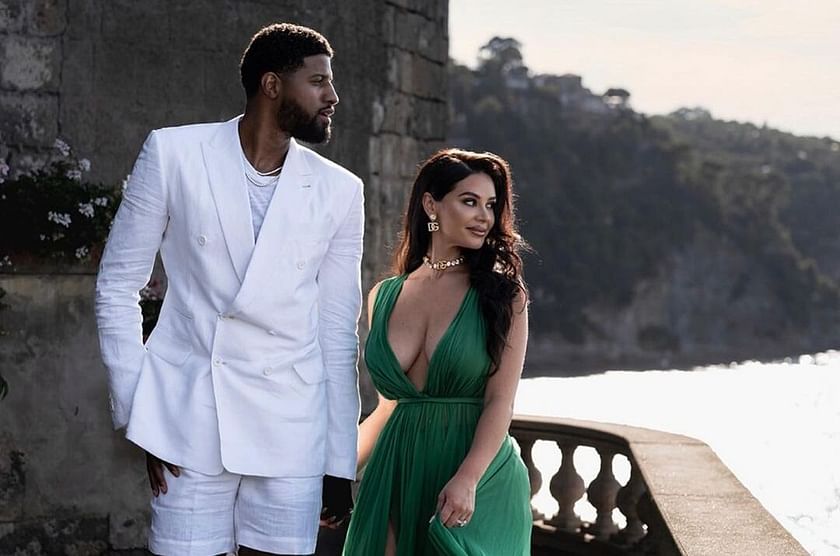 How did PG meet Daniela?
Daniela was working at the nightclub in 2013 when Paul George first got to know her. Paul had a relationship with Daniela despite dating Callie Rivers at the time. As soon as news of the relationship circulated, PG and Callie separated. Daniela eventually got pregnant in 2013. Out of concern, Paul initially offered her a million dollars to terminate the pregnancy, but she declined. In 2017, they were able to work things out and started living together.
How many kids do PG and Daniela have?
The couple has three children. Olivia George, their older daughter, is eight years old, and Natasha George, their younger daughter, is five. The third kid is a one-year-old son.
The legal action by Daniela
About a year after their first meeting, in 2014, Daniela accused Paul of offering to pay her a million dollars to abort their baby. She had taken Paul to Manhattan Family Court in a lawsuit. George, however, refuted the allegations and went on to present a defence. He said that he was prepared to assume full responsibility and provide for the infant if there was evidence that the child was his. In addition, he asked that the case remain confidential until a final ruling was issued. After that, Daniela sued George for paternity, and the test confirmed that George was the baby's birth father.
He eventually filed for primary custody of their firstborn, Olivia, claiming Daniela was unemployed. The endeavour was unsuccessful. The couple ultimately decided on joint custody along with a cash settlement. The first of May 2014 saw the birth of Olivia George.
As the two came to an understanding and agreement, Daniela relocated to New York to support Olivia and Paul in developing a strong father-daughter bond. Moreover, by making this choice, Paul and Daniela could gradually set their disagreements aside and appreciate one another's perspectives. this choice, Paul and Daniela could gradually set their disagreements aside and appreciate one another's perspectives.
PG and Daniela's Engagement
Paul proposed to Daniel in November 2020 after the pair built a solid foundation and overcame their turbulent history. In a romantic resort with a view of the ocean, he proposed. Before Rajic and the happy couple revealed that she had accepted, friends shared pictures of the proposal. Paul posted many images announcing the engagement. They added a shot glass image with the caption, "She said yes." "That doesn't fit hahaha, but you get it", Rajic said with a close-up shot of her engagement ring on Instagram.
PG and Daniela's Wedding
In a beautiful California ceremony in 2022, Paul and Daniel exchanged vows.
FAQs
Q. What is Daniela Rajic's net worth?
A. Daniela Rajic's net worth is 90 million dollars.
Q. What is Daniela Rajic's age?
A. Daniela Rajic, who is 32 years old today, was born on November 12, 1990.
Q. When Daniela dated Paul, how old was she?
A. Daniela Rajic met Paul that year when she was 23 years old.