| | |
| --- | --- |
| Net Worth | $11 million |
| Salary | $1.74 million per annum |
| Age | 41 yrs |
| Resides at | Las Vegas, Nevada |
| Marital Status | Jennifer Mir (m. 2004) |
| Endorsements | Unknown |
| Source of income | MMA Fighter |
| Last Updated | 2021 |
Francisco Santos Mir III or as he is popularly known as Frank Mir, is an American mixed martial artist and professional wrestler. He currently competes for Bellator MMA in the Heavyweight division. Frank was formerly Ultimate Fighting Championship a.k.a UFC's biggest stars. Having competed in the promotion for sixteen years, Frank Mir is former UFC Heavyweight Champion and holds the record for most fights, victories, and submissions in UFC Heavyweight history. Mir also has the longest uninterrupted tenure amongst any fighter in the history of UFC. As of today, Frank Mir's Net Worth is estimated to be in the $11 million ballpark.





Frank Mir Net Worth 2021
Frank Mir is one of the greats of the UFC. He has several records to his name. Over the sixteen long years which Frank has spent at UFC he has developed a huge fan following and a renowned and respectful position among UFC professionals. But that's not all that Frank has earned. He has earned a lot of money along the way. As of 2021, Frank Mir's Net Worth is estimated to be around $11 million.


Frank Mir Record
| | | |
| --- | --- | --- |
| Matches | Wins | Loss |
| By knockout | 5 | 10 |
| By submission | 9 | 0 |
| By decision | 3 | 3 |
| By Disqualification | 1 | 0 |
Frank Mir Wife
Frank Mir got married to Jennifer Mir in 2004. Frank and Jennifer have three children together, and Jennifer also has a son from her previous relationship. The name of their children are Marcus, Isabella, Cage and Ronin. Marcus is Jennifer's son from another relationship. The family lives happily in Las Vegas, Nevada.
Frank Mir Daughter
We have seen it several times that children tend to pursue their parents' career. It is no different for Frank Mir's daughter Isabella Mir. Isabella has shown definite signs of having Martial arts embedded in her genes. Recently a video of her tossing a male opponent around and German suplexing him not once, but twice, surfaced on the internet. And ever since then, it is being speculated if Isabella will decide to follow in her father's footsteps and will pursue a career in mixed martial arts.
Frank Mir Salary
After 16 years of fighting at the UFC, Frank currently gets an annual salary of $1.74 Millions. This brings his per month salary to a tally of $145,138.89, which amounts to $33,493.59 per week.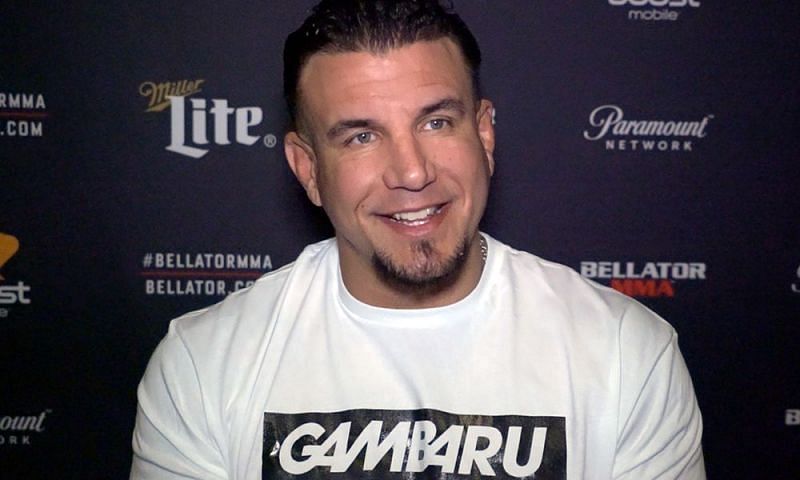 People Also Ask


How tall is Frank Mir?
Frank Mir is 1.9 metres tall.
Who is Frank Mir married to?
Frank Mir has been married to Jennifer Mir since 2004.