| | |
| --- | --- |
| Age | 51 years |
| Net Worth | $12 million |
| Source of Wealth | Brand Endorsements, Public Appearances |
| Salary | Used to earn anywhere from up to $250,000 to $500,000 per fight |
| Brand Endorsements | Bellator MMA, XYIENCE Energy drink, Budlight, Unbreakable Performance Gym, Snow Oral Cosmetics, Big Daddy Unlimited |
| Residence | Los Angeles, USA |
| Charities | Celebrity Fight Night Foundation, Elizabeth Glaser Pediatric AIDS Foundation, Los Angeles Police Memorial Foundation, BudTrader Toy Rider, Our Rescue etc. |
| Marital Status | Married to Heidi Northcott |
| Last Updated | 2021 |
Charles David "Chuck" Liddell or popularly known as Chuck Liddell is a retired American mixed martial artist and former UFC and IFC Light Heavyweight Champion who was born on December 17, 1969 in Santa Barbara, California, the US. His professional career lasted from 1998 to 2010 though he came back to face Tito Ortiz in a trilogy fight at Golden Boy Promotions mma event in November, 2018. Chuck lost the fight via a KO.
In his long career which lasted more than a decade, he won numerous championships and awards. He is also a member of the UFC Hall of Fame. He has also won UFC Light Heavyweight Championship once, 'Fight of the Night' and 'Knockout of the Night' two times each. Chuck, who defended his title four times, also has the most knockouts history of UFC light heavyweight division.
In addition to his career as an MMA fighter, Liddell has also has a career in acting. He has had cameo roles in multiple films and television series. In television, he has played characters in 'Blade: The Series,' in a 2011 episode of 'Criminal Minds: Suspect Behavior,' and in an episode of 'Workaholics' in 2017. He was also a coach in the reality series 'The Ultimate Fighter in 2005. Liddell's first film role in the 1981 film 'The Postman Always Rings Twice,' although this was uncredited. He was also uncredited for playing a cage fighter in the 2003 movie 'Cradle 2 the Grave'. Other films in which Liddell has appeared include 'How High,' 'Bachelor Party Vegas,' 'The Death and Life of Bobby Z,' 'The Ballad of G.I. Joe,' 'War Pigs,' 'Riot,' and 'Silencer.' Most recently, he played Hannibal in the 2019 film 'Acceleration' and Marcus in the 2020 movie 'Cagefighter: Worlds Collide'.
He penned his autobiography, Iceman: My Fighting Life, in 2008, and his acting credits include roles in the TV shows Bones and Hawaii Five-O.
Chuck Liddell Net Worth 2021
Chuck Liddell, despite being retired, is still currently one of the richest MMA fighters in the world and as of 2021, his net worth is calculated to be roughly around $12 million.
Apart from fighting in the octagon, Chuck has earned lots of money from acting in films, endorsement deals, his autobiography and other business ventures.
Chuck Liddell Salary
Liddell is also popularly known as 'The Iceman' in the ring and is one of the most famous mixed martial artists to ever live. His first UFC match could earned him only $1,000. By UFC 47, when Chuck faced Tito Ortiz, he earned around $100,000 but by the end of his illustrious career, Liddell was paid $500,000 per fight, win or lose. Sponsorships, book sales and other endeavors helped him to multiply his income.
Liddell earned $250,000 for his last fight against Tito Ortiz. Liddell's career earnings come down to an estimated $4,630,000 which doesn't include the Ppv and sponsorship payouts.
Chuck Liddell Investments and Luxuries
Liddell also has several other business ventures. He is a former co-owner of two bars called NZone and Dillinger's, both of which were in Lincoln, Nebraska. He also opened a memorabilia store called The Ultimate Iceman in San Luis Obispo in 2010, though it became an online store in 2011. Liddell has also graced the cover of ESPN magazine, and he released his autobiography in 2008.
Liddell is living a luxurious life after retiring from his career as he owns a house of worth a massive $1.3 million in Santa Barbara in the USA. Besides this house, he owns several other expensive homes as well. Chuck Liddell drives Ferrari F430 which is estimated to cost around $186,925 in The United States of America and a 2013 BMW 760Li which is his daily drive. The first car he purchased was the 1988 Ford Ranger. At some point, Liddell owned a 2005 Hummer H2 as well.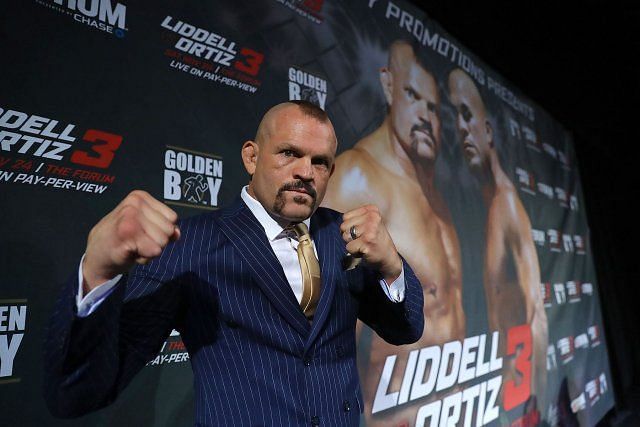 Chuck Liddell Endorsements
Chuck Liddell was hired as UFC's executive vice president of business development till 2016 and thus there were rumours that he might be hired as the chief brand ambassador of Bellator MMA after its CEO Scott Coker badly wanted him to do this task. Though there are no reports of their meeting being successful.
Chuck is a celebrity endorser for the Tiger Shark studios. He has also inked an endorsement deal with XYIENCE Energy drink, which has been the official energy drink partner of the UFC. Budlight, which is one of USA's largest alcohol brands, used to be an individual sponsor for Liddell.
Chuck also promotes various brands from his social media, which includes Unbreakable Performance gym, Snow Oral Cosmetics, Big Daddy Unlimited etc.

Chuck Liddell Wife
Heidi Northcott is the wife of retired MMA hall of famer Chuck Liddell. The 44-year-old is a fighting legend, he is the face of the Ultimate Fighting Championship and the icon of Mixed Martial Arts.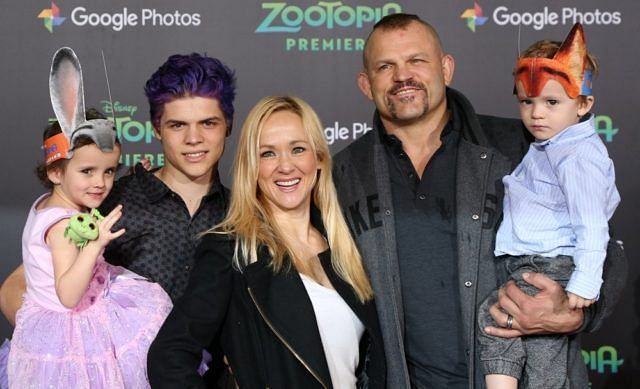 People Also Ask
Why did Chuck Liddell retire?
Chuck Liddell announced his retirement at UFC 125 in 2010, after losing three consecutive fights via knockout. However, he had returned last year for one fight under Oscar De La Hoya's Golden Boy Promotions, which he lost to Tito Ortiz.
Is Chuck Liddell married?
The former UFC Light Heavyweight Champion, Chuck Liddell, is married to Heidi Northcott. The couple have a son, named Charles David Liddell Jr., and a daughter named Guinevere Liddell.
Who is the richest UFC fighter in 2021?
Conor McGregor holds the record of being the richest MMA fighter, with an estimated net worth of $120 million.