Jim Ross on Kaitlyn's departure, launch of WWE Network & more
2.21K //
09 Jan 2014, 23:00 IST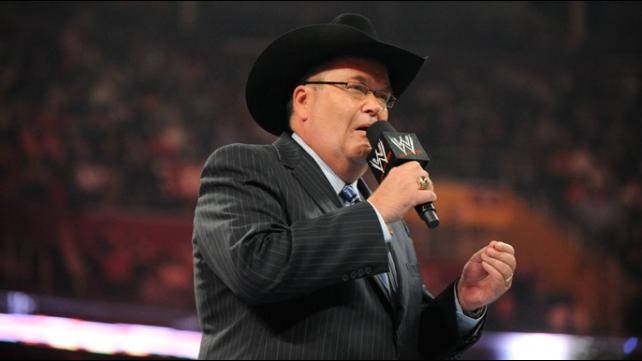 WWE Hall of Famer Jim Ross has updated his Q&A section on jrsbarbq.com. He answered a lot of questions about the WWE Network, commentating, changes in broadcasting and more. Here are some highlights:
I saw in the comments section of WrestlingInc that The Shield should be guests on Pipers Pit on the most recent Old School Raw, and this suggestion was about a week or so before that Raw actually took place, do you think this is just a coincidence or that someone in WWE Creative got wind of that fan's comment?
"Well… it made sense but I have no idea of any thing WWE Creative."
Kaitlyn and WWE went their separate ways today. Which leaves me to asking why WWE Divas have such a short shelf-life/tenure there? These are just estimates but for example Eve (5 years) Maryse (4 years) Beth Phoenix (4 years) Kelly Kelly (5 years) Kaitlyn (3 plus) etc. Do you think it's more to do with WWE management/relations not treating the woman talent well, and not enticing them enough to stay OR the talent simply view WWE as a stepping stone, and once they feel they had a good run/exposure they want out. Layla I believe has been there the longest going on 8 years, but woman talent doesn't stay long as male talent. AJ, Paige, and a few other NXT Stars I see lasting 10+ years. But, as stated I find it strange that this trend continues, woman leaving before their prime to follow other endeavors.
"There is life after WWE for everyone. Women, especially, have important interests such as motherhood. The women are treated well and fairly. I'm shocked that many women last as long as they do in today's world."
Brilliant execution by WWE on the Network. This is HUGE. Now with the network's immense catalog, what are your thoughts on WWE incorporating a "Superstar Stories" feature that acts as a Playlist for users to run through full sequences of individual wrestler storylines and matches, such as the Austin vs McMahon story or Austin vs Rock feud?
"The ideas for features for the WWE Network are endless. I'm excited for WWE."