| | |
| --- | --- |
| Full Name | Kyrie Andrew Irving |
| Date of Birth | March 23, 1992 |
| Age | 30 Years |
| Nationality | American |
| Height | 6 ft 2 in (1.88 m) |
| Current Team(s) | |
| Draft | 2011 |
| Position | Point guard |
| Past Team(s) | |
| Debut | December 25, 2011 |
| Nickname | Uncle Drew |
| Spouse | Marlene Wilkerson |
Kyrie Irving: A Brief Biography
Kyrie Andrew Irving is a pro-American basketball player who has played for the Brooklyn Nets since 2019 and is currently playing his 9th NBA season. He has been in the news recently for tweeting in favor of an anti-semitic movie for which he was fined and suspended by the Nets. Amidst all this, he is still one of the best point guards in the league. He was the first overall pick in the 2011 draft. His handles are unparalleled to anyone in the league. He was an eight-time All-Star and three-time All-NBA Team member. In 2016, he won the NBA Championship with the Cavaliers.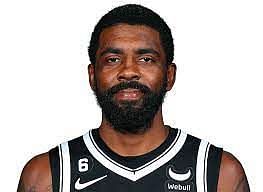 Early Life
Irving was born in Melbourne, Australia, on March 23, 1992; the son of Drederick Irving and Elizabeth Irving, American expatriates. He has an older sister, Asia, and a younger sister, London. His father, Drederick, played college basketball at Boston University. He was born left-handed but was discouraged in Catholic school. He holds dual citizenship. Irving played for Montclair Kimberley Academy in his freshman and sophomore years in high school. He averaged 26.5 points, 10.3 assists, 4.8 rebounds, and 3.6 steals and became only the second 1,000-point scorer in the school's history. In his sophomore year, he led MKA to its first New Jersey Prep 'B' State title. After that year, he transferred to St. Patrick High School because he felt he needed a bigger challenge.
NBA Journey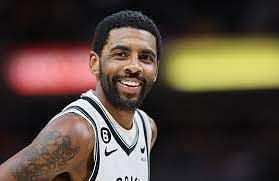 Kyrie Irving was chosen by the Cleveland Cavaliers as the 1st overall choice in the 2011 NBA Draft. He won the rookie of the year by getting 117 out of possible 120 votes. He was also part of the All Nba first team, but at the start of the second season, he was riddled with injuries. He came back stronger and started as the point guard for the eastern all stars.
Over the following few seasons, Kyrie improved as a shooter and defender to rank among the best in the league. He was first named to both an All-NBA Team and an NBA All-Star Team during the 2014–2015 NBA season. He and Lebron James established a strong backcourt chemistry that ultimately helped the Warriors win their first title in more than 52 years. In the 2016 NBA Finals, they defeated Steph's Warriors, with Kyrie averaging 27.1 points, 3.9 rebounds and 3.9 assists and providing outstanding defense.
This would be his last performance for the Cleveland Cavaliers he would then be traded to the Boston Celtics for the next two seasons where he did have two good seasons but couldn't find the right fit amongst the players or the rest of the staff at Boston. He ended up getting traded to the Nets at the beginning of the 2019 season.
But, at the Nets, he faced some issues of his own, where he did not want to get vaccinated and was not allowed to play and he was injured during the Eastern Conference Finals in 2019, they got swept by Boston in the first round next year. Hopefully, we see a fully fit Kyrie for this year.
Kyrie Irving Awards and Achievements
| | | |
| --- | --- | --- |
| Award/Accolade | Year | Team |
| NBA Champion | 2016 | Cleveland Cavaliers |
| NBA All Star | 7 times (2013–2015, 2017–2019, 2021) | CAVS, CELTICS AND NETS |
| All NBA Third Team | 2015,2021 | CAVS AND NETS |
| NBA All Rookie First Team | 2012 | CAVS |
| NBA Rookie of the year | 2012 | CAVS |
| NBA All Star MVP | 2014 | CAVS |
Kyrie Irving Records
Kyrie Irving is one of the greatest ball handlers in NBA history. Irving has won one NBA championship with the Cleveland Cavaliers and with his outstanding scoring ability and great one-on-one defense on the perimeter, he has been instrumental in the team's victory in making history as one of the first-ever teams to make a comeback being 3-1 down in the finals.
With three one down in the NBA finals Kyrie Irving and Lebron James share the record for first-ever teammates to score 40 points each in an NBA final. In the 2015–16 postseason, Irving achieved this record.
Kyrie Irving put on one of the best shooting displays in NBA history during the 2021 season. He is a member of the 50-40-90 club which is 50% field goal percentage, 40% three-point per cent and 90% free throw per cent over the course of a regular season.
Along with this, he holds several records that include
He scored a 57 points game. It was the most points by a player against the defending champion which was San Antonio Spurs.
While playing in the NBA finals of 2015-16, James and Irving made history by becoming the first teammates to score 40 points in an NBA Finals game.
He was the only player for the Celtics who scored 245 points while playing the only first 11 games.
He had a season-high 43 points and 11 assists in an overtime victory over the Toronto Raptors and became the first Celtics player since Antoine Walker in 2001 to do it in his first-ever game, scoring at least 40 points and scoring at least ten assists.

In the 2019-20 season Kyrie became the first player in NBA history to score 50 points or more in a team debut while playing for the Brooklyn Nets.
Kyrie Irving Net Worth
Kyrie Irving has an estimated net worth of $90 million and he has $35 million per year in average annual contract salary. He has endorsement deals with Pepsi, Skull Candy, Nike, and other brands.
Read more about Kyrie Irving Net Worth.
Kyrie Irving Family
His mother, who was African American and Lakota,[10] died of an illness when he was four, and Drederick raised him along with the help of Irving's aunts. In 2004, Irving's father remarried Shetellia Riley, who as of March 2022 is Kyrie Irving's agent. Irving is an enrolled member of the Standing Rock Sioux Tribe. His father, Drederick, played college basketball at Boston University alongside Shawn Teague (father of Jeff and Marquis Teague) and under coach Rick Pitino. After completing his college career, Irving's father moved to Australia to play professionally for the Bulleen Boomers in the SEABL. He has a daughter with his ex-girlfriend.
Read more about Kyrie Irving's parents.
Kyrie Irving's Wife
The 6 feet 3 inches American guard in the NBA is married to his longtime partner Marlene Wilkerson. The couple started dating in 2018 and got engaged in 2019. In 2021, Irving and Wilkerson had their first son and in 2022 they welcomed their second child too. The couple is not that active on social media and wants their private life out of the limelight.
Kyrie Irving Shoes
Irving was endorsing the Nike shoes When he was a fourth-year player and an established player having an NBA Championship, his signature sneaker, the Nike Kyrie, debuted in late 2014. He was Nike's 20th player to receive a signature sneaker. The Kyrie line became highly popular in the NBA and more players started wearing it. Nike broke the connections with Irving on December 5, 2022, as Kyrie posted a Twitter link to anti-Semitic messages.
Kyrie Irving Cars
Kyrie has a pretty neat set of wheels. He has always been interested in cars and has quite a few cars in his collection which include the 2014 Jeep Wrangler, after his endorsements with Jeep.
Kyrie Irving Tattoos
Kyrie also had several tattoos done like the other NBA players. His right chest depicts two H & H in which the words humble and happy are inked. His daughter's name, "Elizabeth Irving," is inked on the left side of his chest with angel wings on both ends.
The words 'The journey to the Rosette' are written below his neck. He also has a Chinese dragon on the right side of his back, which stands for knowledge, good fortune, and health.
It has been known that the Dallas Mavericks star has been dating Marlene Wilkerson (also known as Golden) for close to two years. Together they both have two childrens.
As of 2021, Kyrie said that he chose Islam as his religion of faith.
Yes, this comes after his five-game suspension.
Yes, he has a daughter with his ex-girlfriend.
Kyrie Irving is mixed race. His mother is African-American and Lakota, while his father is African American.