Back in 2018, when Ben Askren was brought over to the UFC, the hype blew through the roof. Apart from being one of the most accomplished wrestlers in the game, Askren also had (still does!) a cheeky verbal game. Something which is considered an important trait in the world of prizefighting.
Askren's back and forth with Kamaru Usman when he called him "Marty from Nebraska", is still one of the funniest press conference moments.
However, the win against Robbie Lawler put him in the ring vs Jorge Masvidal, and that's where it went wrong for the 'Funky'. Askren suffered the fastest knockout in the history of the UFC. The knockout sent Masvidal to stardom while Askren announced his retirement from MMA.
Now, Askren has the chance to turn all this around as he is scheduled to face YouTuber, Jake Paul in an eight-round boxing match.
Watch: The moment Jake Paul knocked out Ben Askren in the first round of their boxing match
Amid all this, Ben Askren's wife Amy Askren has become a popular figure among fight fans.
It all started when Jake Paul started following Amy on social media to trigger Askren.
Who is Ben Askren's Wife?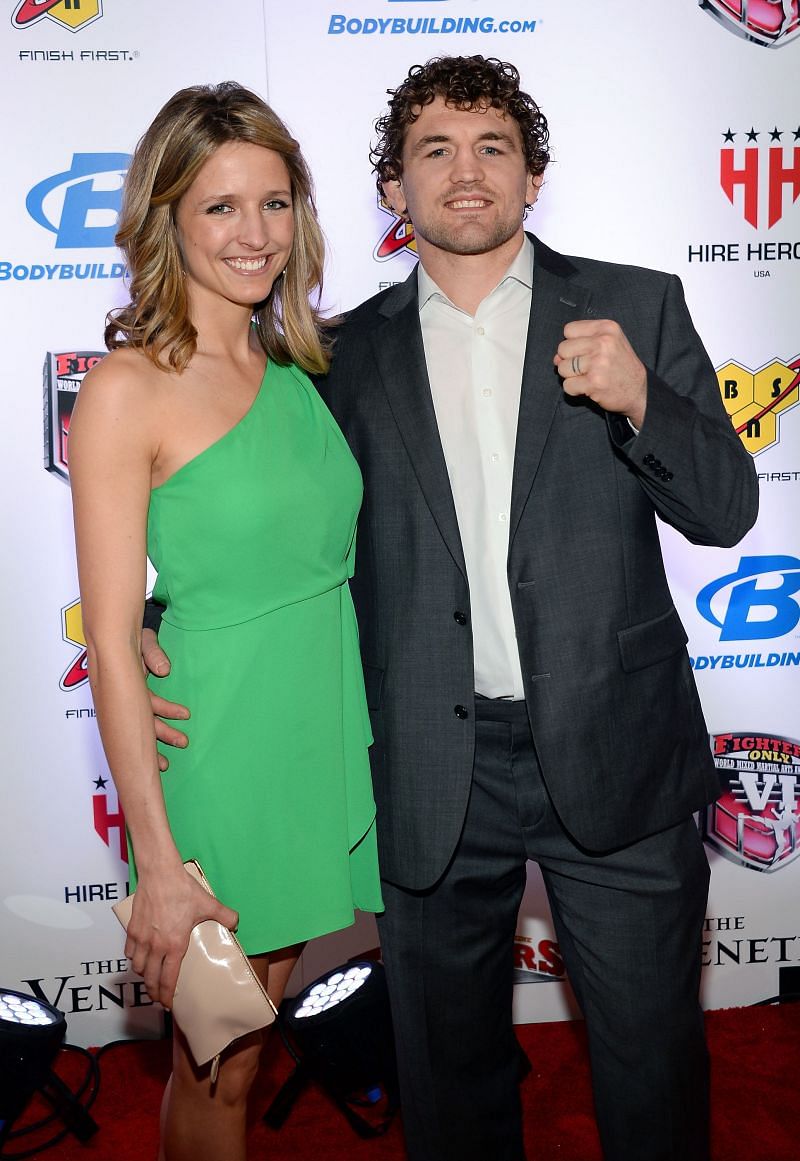 Amy is the wife of Ben Askren. According to The Sun, Amy is a licensed real estate agent. She works for Firefly Real Estate and has a B.A. in finance from the University of Missouri. As mentioned above, Amy was never in the spotlight until her name was brought up in the build up to Askren vs Jake Paul. Hence, her place of birth and other details are still unknown.
Watch: How Ben Askren's wife reacted when she heard Jake Paul referred to her as 'thicc'
When did Ben Askren and Amy Askren marry?
Ben and Amy tied the knot in 2010. On April 2020, Askren congratulated Amy on their 10th wedding anniversary by the following caption on Instagram -
"Happy 10 year anniversary to my wonderful wife @amyaskren1 ! It's been an amazing 10 years, looking forward to many more."
Read here: What is Ben Askren's Net Worth?
Do Ben Askren and Amy Askren have kids?
Yes, they do. The couple have 3 children, two daughters (Alex and Andy) and a son (Ozzi).
No more information is available regarding his kids.



Credit: Instagram/benaskren
Read here: Was Ben Askren a UFC champion?
*Last Updated: 11th August, 2021