| | |
| --- | --- |
| Name | Cristina Servin Ferguson |
| Age (2022) | 31 years old (August 15, 1991) |
| Height | 5 ft 7 in |
| Weight | 60 kg (132lbs) |
| College/ University | California State University |
| Profession | Homemaker |
| Birth Place | United States of America |
| Nationality | American |
| Spouse | Tony Ferguson |
| Married In | 2012 |
| Children | Arman Anthony (son) |
American mixed martial artist Anthony Armand Ferguson Padilla was born on February 12, 1984. He currently fights in the Ultimate Fighting Championship's Lightweight division. He was formerly the UFC's Interim Lightweight Champion. Since he won "The Ultimate Fighter 13" in 2011, Ferguson, who made his MMA debut in 2008, has been affiliated with the UFC. He has training in Wing Chun, Jiu-Jitsu, Muay Thai, freestyle wrestling, and boxing.
Tony Ferguson is one of the most talked-about fighters in the world of MMA. His ever-aggressive fighting style, highly ambiguous training videos, and hilarious trash talk are forever a treat to MMA fans and content creators.
Away from mixed martial arts, Ferguson is married to Cristina Servin. Let's get to know more about her and why did she file for a restraining order on her husband in 2019 -
Who is Tony Ferguson's wife, Cristina Servin?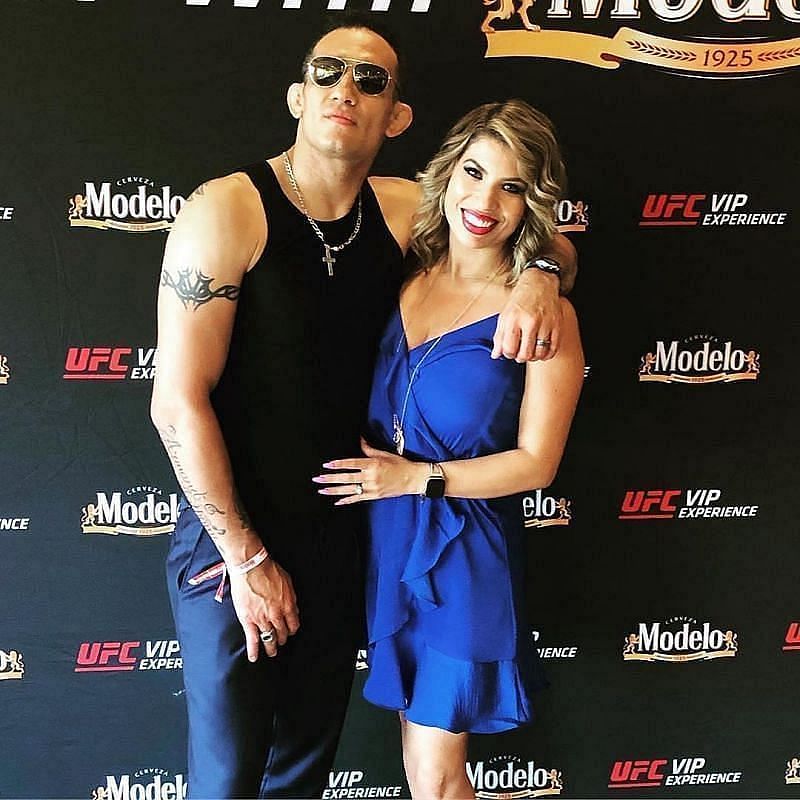 Servin was born on 15th August 1991. While she is in the limelight only because of Ferguson, she has done some modeling work in Mexico and has studied at California State University. The 31-year-old was raised in America. Ferguson has previously stated that Cristina is one of his biggest motivators. In an interview with MMA interviews, he revealed that the letters 'XT' on his social media is for his wife. Other details about her family and childhood are unknown.
Why did Tony Ferguson's wife file a restraining order against him?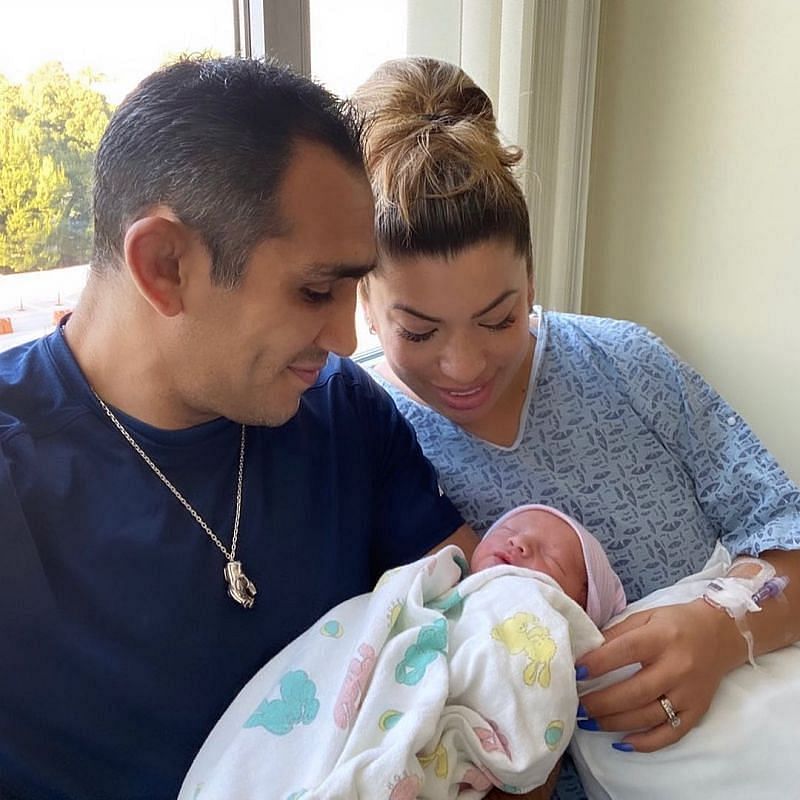 In March 2019, MMA fans were shocked by the news that Ferguson's wife, Cristina Servin, filed for a temporary restraining order on him. Cristina told the Superior Court that Ferguson forcefully took their son from her parents' house. According to MMA Fighting, she said -
"He grabbed and pushed me and my mother and we have been in constant fear as a result of [Tony Ferguson's] threatening and violent behaviour."
In a statement, Christina mentioned that this is only a temporary measure and she hoped that Tony would receive the help he needs -
"Tony Ferguson is a good husband and good father to our son, The current legal proceedings are a part of a process to ensure that Tony will receive the help necessary to continue being the best possible, as well as to pursue his passion and career as a UFC champion fighter. All positive well wishes are sincerely appreciated and I hope our privacy will be respected."
Christina was worried since Tony was acting childish.
However, the restraining order came close on April 23rd, and it seems that the couple brushed it off as one of those forgetful chapters in their married life.
Know about Partners of Other Popular MMA Personalities
FAQs
Do Tony Ferguson and Cristina Servin have kids?

Yes, they do. Their son Armand Anthony was born on 28th April 2016.
When did Tony Ferguson and Cristina Servin marry?

After getting engaged in 2011, the couple tied the knot in June 2012. The vows were exchanged in a private ceremony.
Where is Cristina Servin from?

She was raised in the USA. The exact place is not public yet.