Wide Receiver Cooper Kupp is one of the best players in his position in the NFL currently. The Los Angeles Rams player was drafted in 2017 and in 2021 he was voted the NFL Offensive Player of the Year. He led the league in receptions, receiving yards, and receiving touchdowns in 2021 and even helped the Rams win the Super Bowl. Supporting Cooper Kupp throughout his NFL journey has been his wife Anna Marie. Read on to know more about Cooper Kupp's wife Anna Marie Kupp.
Who is Cooper Kupps' Wife, Anna Marie Kupp ?
Anna Marie Kupp is Cooper Kupp's wife. She has been one of the most important driving forces behind Cooper Kupp. Before Cooper Kupp made it to the NFL she had been supporting the pair and inspired him. Anna Marie Croskrey (now Kupp) grew up in Richland, Washington along with five siblings.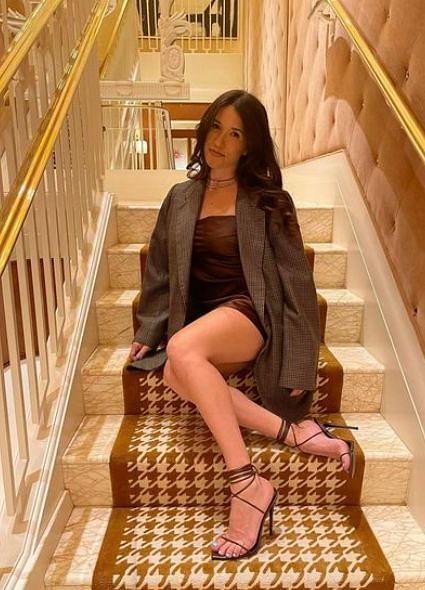 Anna Marie attended Richland High School in Washington, where she had first met Cooper Kupp. She then went on to attend the University of Arkansas. She shifted to the Eastern Washington University two years later to help support herself and Cooper Kupp. Anna Marie has a degree in communication, with a major in the field of public relations.

What is Anna Marie's Net Worth?
Anna Marie Kupp's net worth is not known. Her husband Cooper Kupp has a net worth of around $3 million however, by the end of his current contract with the L.A. Rams, it is set to increase significantly.

Anna Marie Age and Height
Anna Marie was born on March 22, 1994 in Kennewick, Washington DC. She is currently 27 years of age.
Anna Marie is 5 feet and 5 inches tall.

What does Anna Marie do for a living?
Anna Marie used to be a high school track and field coach as she was also a fitness buff like her husband Cooper. She also used to work as a restaurant manager to help support Cooper Kupp during his pre-NFL days. She has also helped him establish his website which helped the couple earn too. Currently, she is not working anymore and has taken the role of taking care of her family with Cooper Kupp.

Anna Marie's Parents
Anna Marie was born Anna Marie Croskrey. Her father is Nathan Croskrey and her mother is Veronika Croskrey. The couple had Anna Marie in Richland, Washington. Nathan and Veronika Croskrey also have two sons Aaron and Mattew, and another daughter Sarah.
Anna Marie Social Media
Anna Marie Kupp is most prominent on the social media site, Instagram. She regularly posts photographs and reels with her husband Cooper Kupp, showing her support during his football games. She has around 79.6 thousand followers on her Instagram account.
How long have Cooper Kupp and Anna Marie been married?
Cooper Kupp and Anna Marie Kupp are one of the cutest NFL couples. They have known each other since high school and Cooper Kupp has been stated to say that he knew 'she was the one' since he first met her.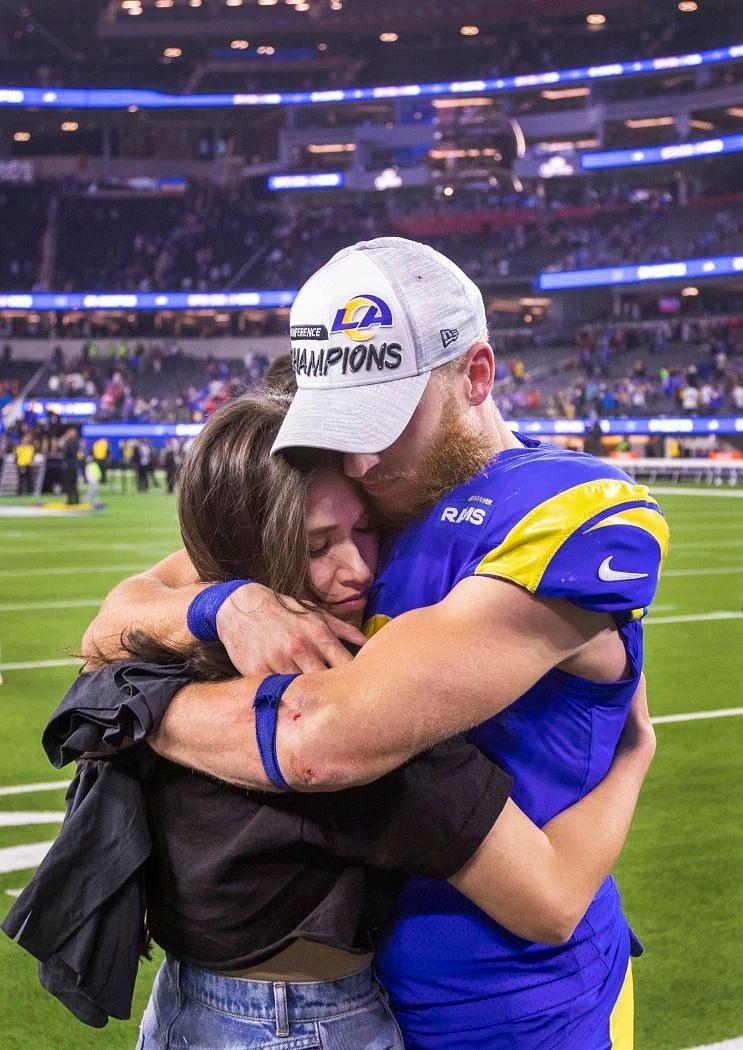 The pair got married on June 20, 2015 when Cooper Kupp was still in college. Both of them were struggling to maintain a long-distance relationship and Anna Marie took the bold step of switching colleges and moving to Washington University from Arkansas. She helped support Cooper and they have been happily married since 2015.
Cooper Kupp has stated on numerous occasions that his wife is his biggest support system and without her he would not have made it to the NFL.
Anna Marie and Cooper Kupp Children
Anna Marie and Cooper Kupp are parents to two wonderful children. The couple had their first child and eldest son Cooper Jameson Kupp on 3 July, 2018. They had their younger son, Cypress Stellar Kupp on January 17, 2021.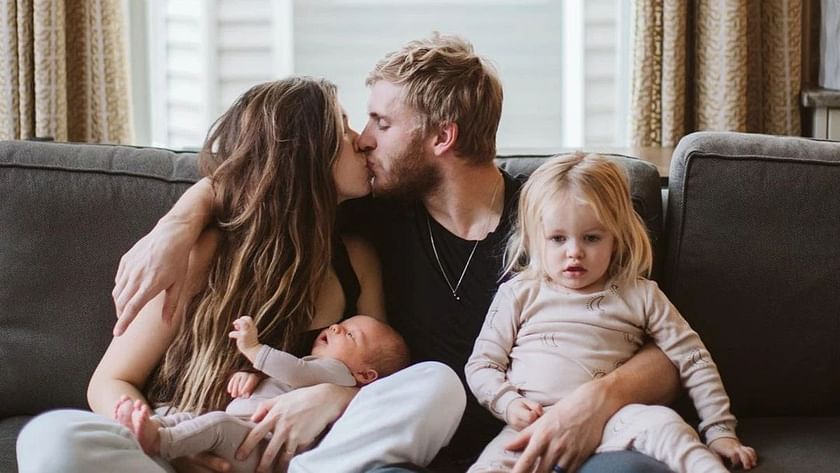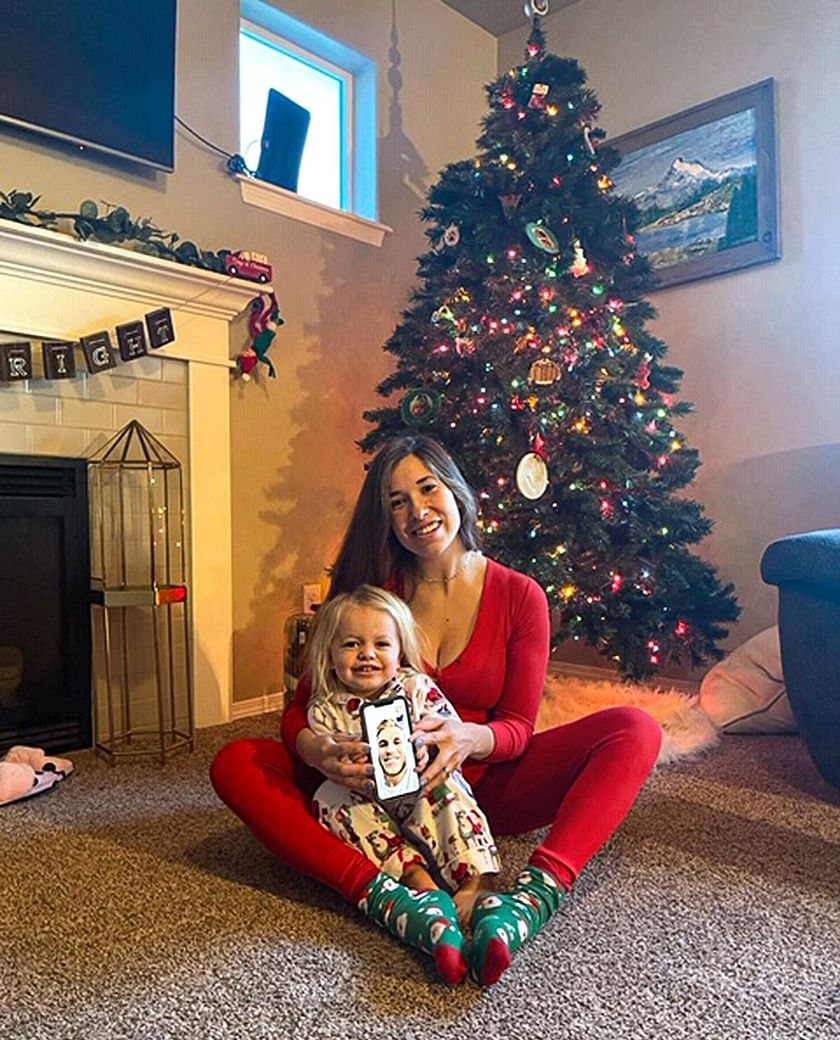 Other Similar Pages