JaVale McGee is an American professional basketball player who has played 12 seasons in the NBA. He was drafted by the Washington Wizards as the 7th overall pick in the 2008 NBA draft.
Over the past few seasons, McGee has played mostly as a back-up center on Championship winning teams. He is known to be a great locker room presence. He has won 3 Championship rings, two with the Golden State Warriors and one with the Los Angeles Lakers.
| | |
| --- | --- |
| Player name | JaVale McGee |
| Born | January 19, 1988 (age 32) |
| Rings count | 3 |
| Ring years | 2017,2018, 2020 |
| Won championships with | LA Lakers, Golden State Warriors |
| Drafted by | Washington Wizards |
| Drafted year | 2008 |


How many rings does JaVale McGee have?
JaVale McGee has won 3 NBA Championship rings so far in his NBA career.
What years did JaVale McGee win his rings?
2017, 2018 - although JaVale's contributions were minor on a stacked Golden State Warriors team. During their 2 Championship runs with him, Steve Kerr's team depended heavily on McGee for steady rebounding numbers and elite rim protection.
2020 - JaVale McGee was the starting center for the Los Angeles Lakers and provided much-required rebounding and blocking that elevated the team's defense and took the pressure off Anthony Davis. He won his 3rd ring in the Orlando bubble with the Lakers.
What teams did JaVale McGee win championships with?
JaVale McGee has won NBA championships with the LA Lakers and the Golden State Warriors.
JaVale McGee Rings Pictures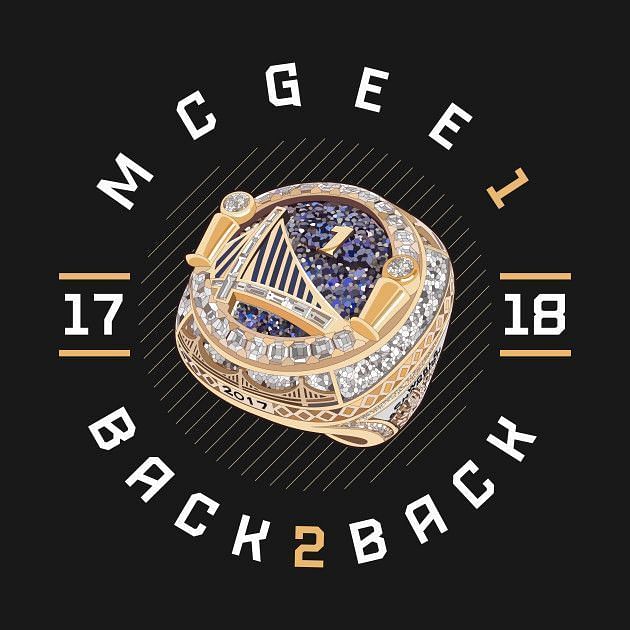 How many rings does Javale Mcgee have vs Dwight Howard?
JaVale McGee has won 3 rings, while Dwight Howard has won 1 ring.