Monday Night RAW is the flagship program of the WWE umbrella, dishing up 3 hours of sports entertainment content on the USA Network, on a weekly basis. Along with SmackDown Live, WWE RAW forms what is considered to be the 'main roster' of WWE and RAW is alternatively referred to as the A-Show, as well as the 'red brand'.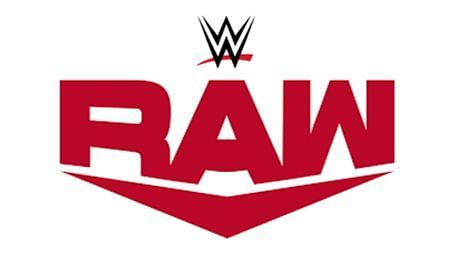 WWE RAW Schedule - Upcoming WWE RAW events
Monday Night RAW - December 4, 2023 Matches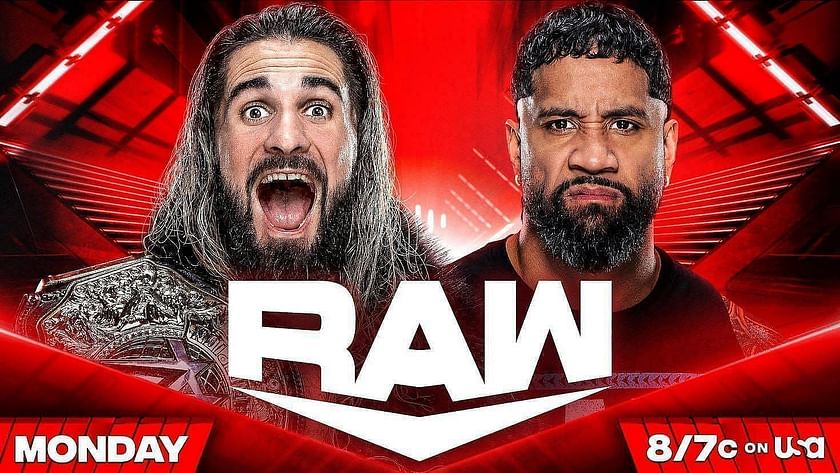 | | |
| --- | --- |
| Match | Stipulation |
| Seth Rollins v Jey Uso | World Heavyweight Championship Match |
| Drew McIntyre v Sami Zayn | Singles Match |
| DIY vs Imperium | Best-of-Three Falls |
| Shayna Baszler vs. Nia Jax | Singles Match |
| Creed Brothers vs. Dominik Mysterio and JD McDonagh | Tag Team Match |
| Tegan Nox & Natalya v Katana Chance & Kayden Carter | Tag Team Match |
Besides the above advertised matches, Cody Rhodes is also set to address Shinsuke Nakamura after the latter attacked Rhodes on the previous episode of Monday Night RAW.
Where is the next WWE RAW
| | |
| --- | --- |
| Date | Venue |
| 04-Dec-23 | MVP Arena |
| 11-Dec-23 | Rocket Mortgage Fieldhouse |
| 18-Dec-23 | Wells Fargo Arena |
| 01-Jan-24 | Pechanga Arena |
| 08-Jan-24 | Moda Center |
| 15-Jan-24 | Simmons Bank Arena |
| 22-Jan-24 | Smoothie King Center |
| 29-Jan-24 | Amalie Arena |
| 05-Feb-24 | Enterprise Center |
| 12-Feb-24 | Rupp Arena |
| 19-Feb-24 | Honda Center |
| 26-Feb-24 | Sap Center |
| 04-Mar-24 | Frost Bank Center |
WWE RAW History
Professional wrestling has been a staple of Monday nights since 1993 when WWE RAW first aired from the Manhattan Center. While the show originally aired live, certain episodes would be taped after an episode was telecast live, to save costs over the long haul.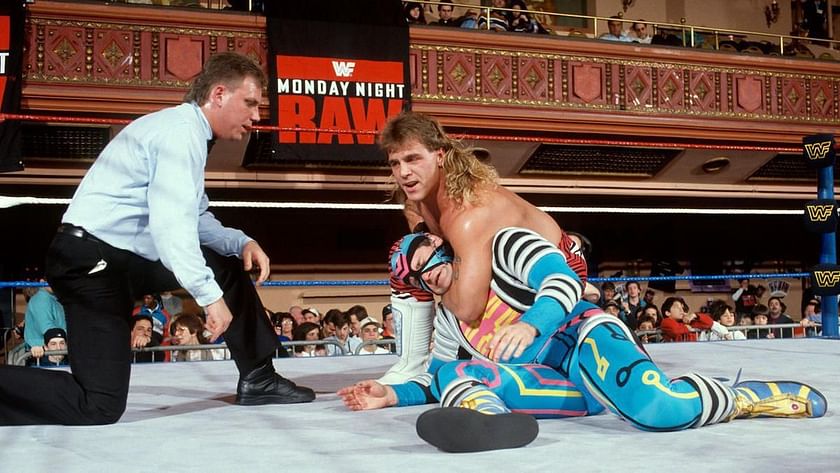 Everything would change after the arrival of WWE's competitors- World Championship Wrestling whose flagship show WCW Monday Nitro (a play on Monday Night RAW) would surpass WWE RAW in ratings for weeks on end. WCW and the man at the helm, Eric Bischoff, were not afraid to play dirty and would often give out the results of taped RAW shows on air. This would lead to RAW going live more often, and also adding an extra hour (going from 1 hour to 2) to counter World Championship Wrestling programming.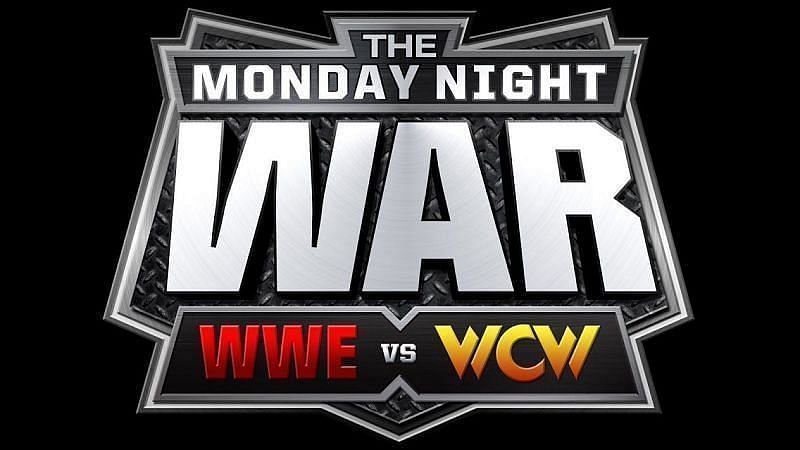 WWE RAW would go to 3 hours from the year 2012, which marked the 1000th episode of the brand. Monday Night RAW would celebrate its 20th Anniversary in 2012 and its 25th Anniversary in 2018, both with very special shows. It currently airs on USA Network. Digitally, fans can watch episodes of RAW on the WWE Network. But, the network has ceased to operate in USA and fans can watch the same on Peacock TV.
RAW is WAR
At the peak of the Monday Night Wars with WCW, the latter gained the lead by a significant margin with the nWo angle, which was a lot edgier than anything WWE was putting on. In order to compete with World Championship Wrestling, WWE RAW would change its name to RAW is War in the year 1997, in line is what is known as the Attitude Era of WWE, where the programming became a lot more mature than it was.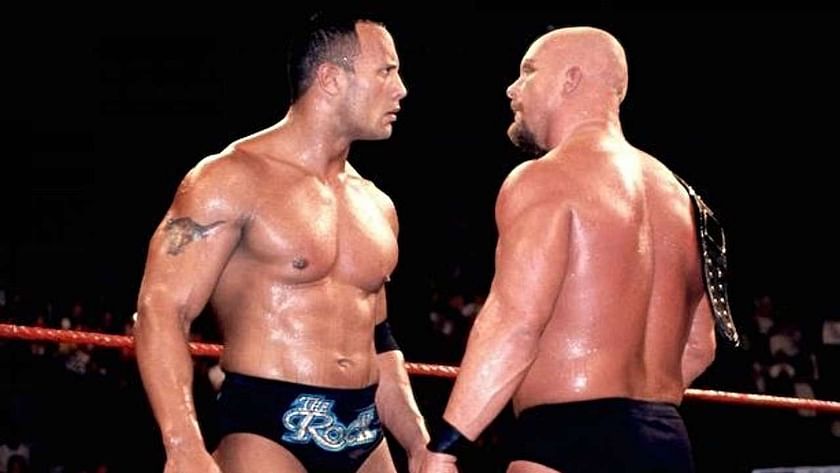 Shortly after the September 11 attacks, the RAW is WAR name was retired for obvious reasons and just became WWE RAW. A brand split would happen after Vince McMahon purchased his competition WCW, owing to an over-abundance of talent as the RAW roster and the SmackDown roster would become exclusive to their brands, and this would last all the way until the year 2011, before returning in 2016.
WWE RAW Theme Song
Since the inception of the show, WWE Raw has had some stellar introduction show to kick-off the show every Monday night. Check out all the theme songs of WWE Raw below.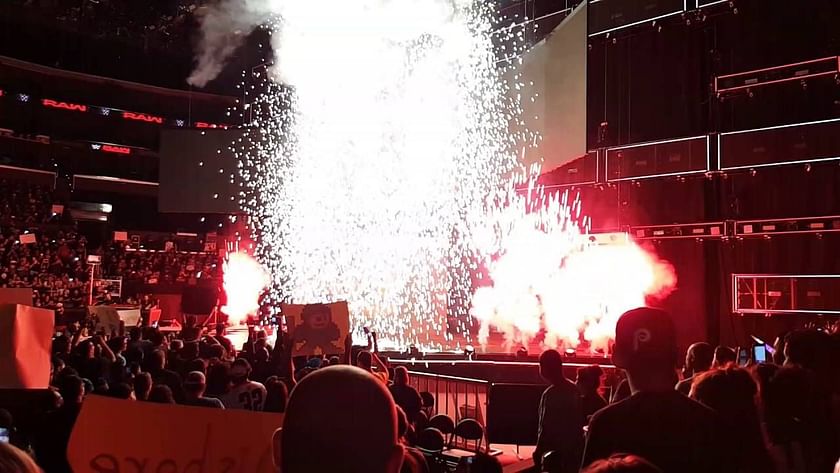 | | | |
| --- | --- | --- |
| Theme Song | Artist | Active Duration |
| Monday Night RAW | Jim Johnston | 1993-1997 |
| RAW | Jim Johnston | 1993-1995 |
| I Like it RAW | Jim Johnston | 1995-1995 |
| The Beautiful People | Marilyn Manson | 1997-1997 |
| Thorn in your Eye | WWE Superstars and Slam Jam | 1997-2002 |
| We're All Together Now | WWE Superstars and Slam Jam | 1997-2002 |
| Across the Nation | The Union Underground | 2002-2006 |
| To Be Loved | Papa Roach | 2006-2009 |
| Burn into the Ground | Nickelback | 2009-2012 |
| Tonight is the night | Outasight | 2012 ( One Night Only) |
| The Night | CFO$ | 2012-2014 |
| The Night Remix | CFO$ | 2014-2016 |
| Enemies | Shinedown | 2016-2018 |
| Born for Greatness | Papa Roach | 2018-2019 |
| Charge up the Power | Goodbye June | 2018-2019 |
| Legendary | Skillet | 2019-2020 |
| The Search | NF | 2020-2021 |
| Greatness | Vo Williams | 2021- Present |
WWE RAW Roster
The WWE RAW roster consists of WWE Superstars, on-air personnel like ring announcers, commentators and backstage interviewers, referees and a very efficient backstage staff that make sure that the shows run smoothly. The WWE Championships that are native to WWE RAW are the following- The WWE Championship, the RAW Women's Championship and the RAW Tag Team Championship.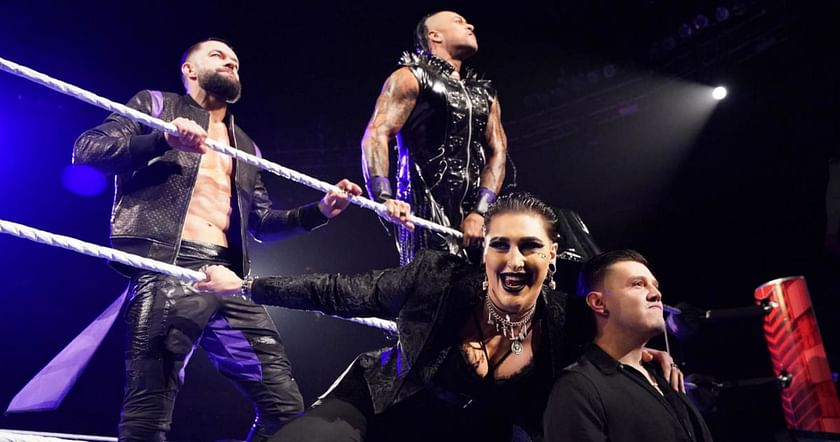 The Intercontinental Championship and The United States Championship take turns shuffling between RAW and SmackDown Live based on the Superstar Shake-Up. The WWE Women's Tag Team Championships are not native to either brand and are featured prominently on RAW. Owing to the Wild Card Rule, many Champions from SmackDown Live have been featured on RAW as well. The WWE Championship is draped around the waist of the top male in the division while the RAW Women's Championship is used to denote the top female Superstar.
Current WWE RAW Champions
| | | | |
| --- | --- | --- | --- |
| Championship | Current Champion | Event won | Previous Champion |
| World Heavyweight Championship | Seth 'Freakin' Rollins | Night of Champions 2023 | Inaugural Champion |
| Women's World Championship | Rhea Ripley | WrestleMania Hollywood | Charlotte Flair |
| Intercontinental Championship | Gunther | SmackDown | Ricochet |
| WWE Tag Team Championship | Cody Rhodes and Jey Uso | WWE Fastlane 2023 | Finn Balor and Damian Priest |
| Women's Tag Team Championship | Chelsea Green and Piper Niven | RAW | Liv Morgan and Raquel Rodriguez |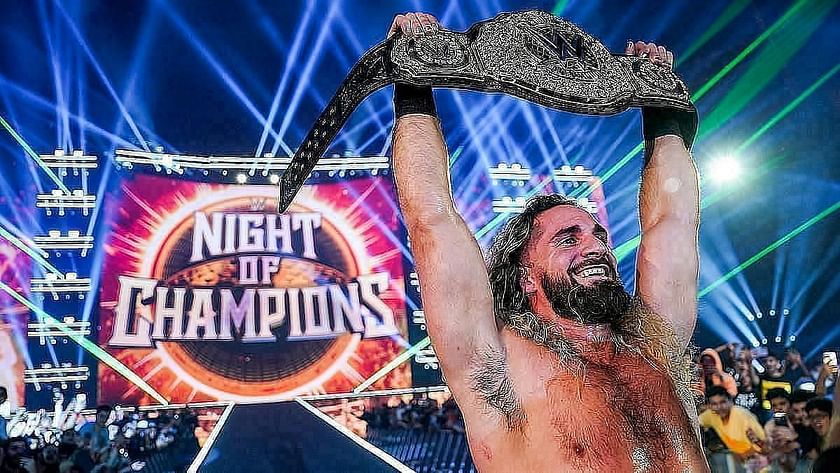 RAW General Managers
While Triple H, Kevin Dunn, and Bruce Prichard among others, are in charge of the RAW program, there have been several on-screen characters through history who've donned the role of the RAW General Manager, playing the part of the authority figure. Some of the most famous on-screen General Managers are Eric Bischoff, John Laurinaitis, Mick Foley, and Kurt Angle. There have been other WWE Superstars in charge of RAW on camera including Baron Corbin and Alexa Bliss. Currently, Adam Pearce acts as the on-screen executive.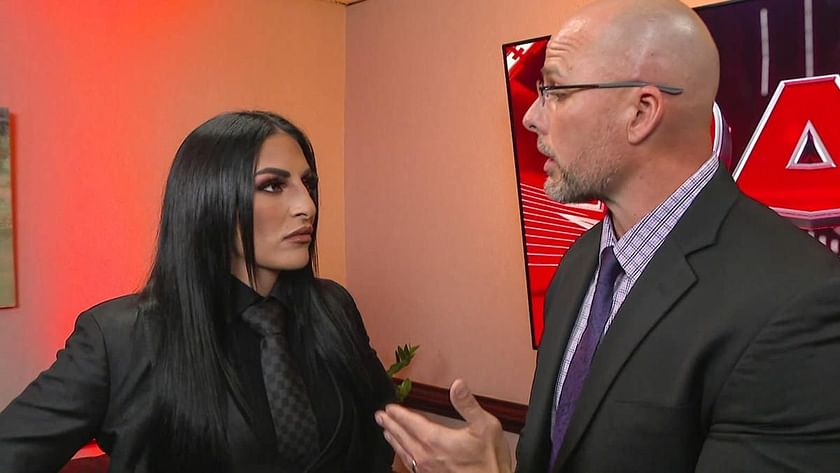 Perhaps the most infamous of all the RAW General Managers was Hornswoggle.
Hottest RAW news on Sportskeeda
To stay up to date with the WWE RAW Schedule, including RAW tapings, pay-per-views, and Live Events, stay tuned to Sportskeeda for the latest updates and information.
WWE RAW Results will be made available immediately after the show, and a Live Card happens during the show so that you can stay apprised in case you missed the action.
Post-event coverage is bound to happen, including a very special 'Best and Worst' Column. WWE News and WWE Rumors based on Monday Night RAW, in addition to SmackDown, NXT 2.0, NXT Europe, and Premium live events will also be available on Sportskeeda Wrestling.
Stay connected with Sportskeeda on Facebook, Twitter, Youtube, and Instagram.
WWE RAW airs live on USA Network and can be viewed later on Peacock TV in the United States. Viewers elsewhere can watch the programming on WWE Network.
Monday Night RAW is 180 minutes (3 hours) long including the commercials.
The first-ever WWE RAW was held on January 11, 1993.