Tim Kennedy, whose full name is Timothy Fred Kennedy is a retired American mixed martial artist who competed in the Middleweight division of the UFC up until his retirement in 2017. He also competed in other promotions such as Strikeforce, the WEC, ShoMMA, HDNetFights, and represented the International Fight League team, the Chicago Red Bears. He is one of the few fighters to have actively served in the United States military as a Special Forces soldier.
Tim Kennedy Net Worth 2019
According to sources, Tim Kennedy net worth stands at a total of $1 million in 2019.
Tim Kennedy Wife
Tim Kennedy's wife is Ginger Kennedy. According to sources, the couple has a son and two daughters.
Both Tim Kennedy and his wife like to maintain a private life and not much is known about their wedding date or his wife.
Tim Kennedy Record
Tim Kennedy has participated in a total of 24 professional fights. Tim Kennedy MMA record stands at a total of 18 wins and 6 losses. Tim Kennedy UFC record is 3 wins and 2 losses.
MMA Record
UFC Record


Tim Kennedy Workout
Time Kennedy is a former Special Forces sniper and Green Beret who did his duty in Afghanistan and Iraq. According to sources, Kennedy starts with a strength and conditioning session in the morning followed by a sparring session at noon and BJJ in the evening.
The Tim Kennedy workout consists of basic warmups, ladder drills, cone drills, pull-up ladder, Rooney complex, Med Ball Burpee-to-Box-Jump, rowing and finishing it off with decompression.
Tim Kennedy Salary
According to sources, Tim Kennedy's total career earnings are more than $524,940. Kennedy has often been vocal about how little the UFC pays its fighters. For UFC 162, Tim Kennedy salary was supposed to be $55,000 which could potentially increase to $70,000 if he won. However, he was able to pocket only $20,000 as the remainder of it went in paying for his gym fees, nutrition, manager fees, camp lodging, medicine, equipment, and other miscellaneous expenses.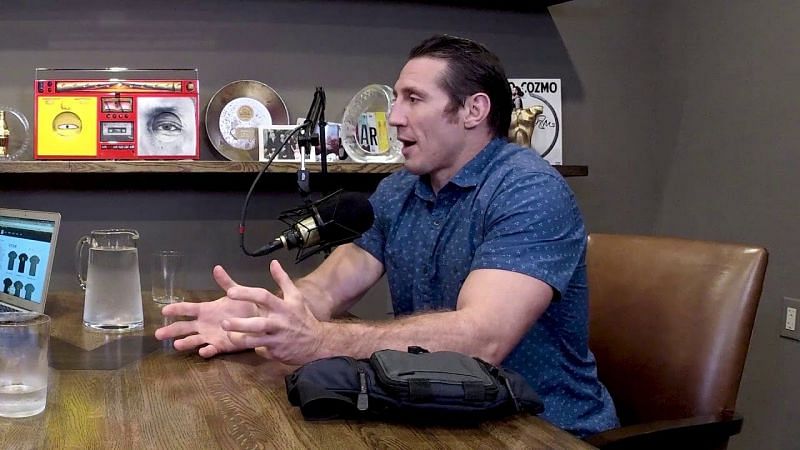 | | |
| --- | --- |
| Net Worth | $1 million |
| Age | 40 |
| Nationality | American |
| Last Updated | 2019 |
People Also Ask
Is Tim Kennedy married?
Tim Kennedy is married to Ginger Kennedy, although the exact date of their marriage is not known to the public.
Is Tim Kennedy related to the Kennedy family?
This is a misconception. The reputed MMA fighter, Tim Kennedy is in no way related to the Kennedys, who are prominent political figures in USA..
Does Tim Kennedy have a podcast?
Yes, Tim Kennedy has his own podcast, named 'Team Never Quit Podcast'.
Did Tim Kennedy go to college?
Tim Kennedy went to the Columbia College of Missouri. He graduated in 2002 with a B.A degree in criminal justice.
How much does Tim Kennedy weight?
Kennedy, weighing 186 lbs, was a prominent Middleweight division fighter during his MMA career. He briefly performed as a Light Heavyweight as well.