| | |
| --- | --- |
| Age | 45 |
| Net Worth | $15-20 Million |
| Source of Wealth | UFC, MMA, Acting, Endorsements, Books, Gym, Clothing Company, Politics |
| Salary | $200,000-$520,000 per fight |
| Endorsements | Punishment Athletics, Ritmo Mvndo, HashAtlt.com |
| Residence | Huntington Beach, California |
| Charity | Give Back Hollywood Foundation, Los Angeles Police Memorial Foundation, Racing for Kids, St. Jude Children's Research Hospital, Tower Cancer Research Foundation |
| Marital Status | Tito Ortiz was married to Kristen Ortiz from 2000-05 but is currently in a relationship with Amber Nichole Miler |
| Last Updated | 2021 |
Tito Ortiz is a former Light Heavyweight Champion in UFC. Although he has retired from MMA, his value has not gone any less. During his MMA days, Tito was well known for his association with the Ultimate Fighting Championship (UFC).
Ortiz also has had a cameo in the 2008 comedy Zombie Strippers. He also had a minor role in a Turkish film named Valley Of The Wolves : Iraq. Tito has also featured in shows like Hell's Kitchen, CSI : NY and Boo 2 : A Madea Halloween.
Currently signed to Combate Americas MMA, Tito Ortiz ran as a Republican for a city council seat in his hometown of Huntington Beach and became a mayor pro tempore of the city on December 7, 2020.
Tito Ortiz's Net Worth 2021
The net worth of Tito Ortiz is $15-20 million. In spite of being retired from mixed martial arts, his company and acting career has ensured that his worth has never dropped.
Tito Ortiz Wife
Tito Ortiz was married earlier with Kristen Ortiz though he is currently not in that relationship anymore and is presently dating Amber Nichole Miller.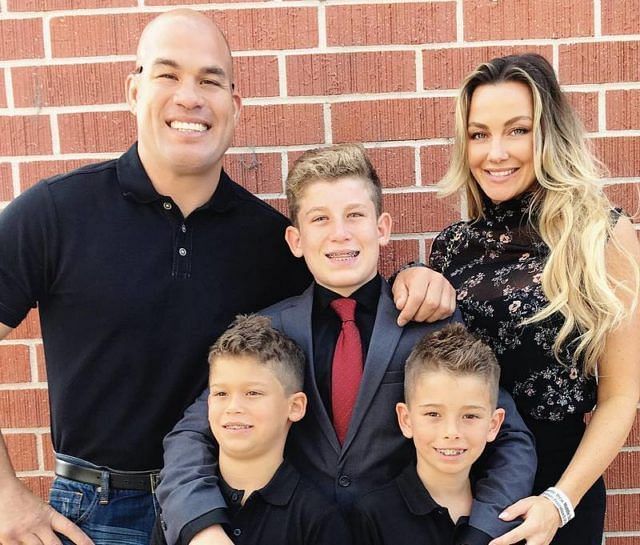 People Also Ask
Is Tito Ortiz rich?
Tito Ortiz has a net worth of $15 million and it is safe to claim that he's one of the richest UFC fighters in the world.
How old is Tito Ortiz?
Tito Ortiz is a 45 years old UFC Hall of Famer, who was born on January 23, 1975.