| Name | Dominic Thiem |
| --- | --- |
| Age | 29 years old |
| Net worth | $14 million |
| Source of Wealth | Prize money from tournaments and Endorsements |
| Marital Status | Unmarried |
| Spouse | - |
| Children | - |
| Residency | Lichtenworth, Austria |
What is Dominic Thiem's Net worth in 2022?
According to the celebrity net worth, the popular Austrian professional tennis player has an estimated net worth of $14 million USD. He is typically regarded as a baseliner, but he has increased his variety by using a sliced backhand. With his forehand and one-handed backhand, Thiem consistently hits the ball hard, and with some of the strongest groundstrokes on the tour. Thiem has established himself as a formidable opponent on clay, as a result, drawing to assumptions that he might be the upcoming clay star after Rafael Nadal.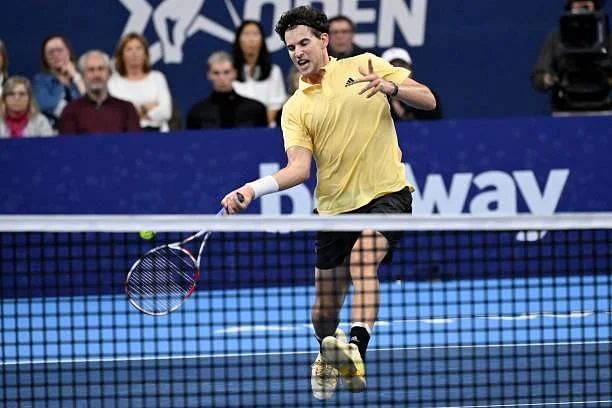 Dominic Thiem's Salary and Earnings
Like other tennis stars, Thiem too had his prize money as his primary income. It is estimated that the Austrian earned an estimated sum of $28,163,125 and was ranked no 9 under the highest-paid athletes' record published by Forbes from June 2019-June 2020.
Dominic Theim's Endorsements
The well-known star saw pretty good endorsements and signed contracts with Adidas, Babolat, Bank Austria, Rolex, Red Bull, Duravit, Technogym, and Sky Sport. He is a young and energetic player, and it is forecasted that he will be collaborating with more popular brands for his further endorsements.
Dominic Theim's charity work and other investments
Dominic Thiem does not have a charity registered in his name, yet he continues to provide aid to others. He donated funds to the Prince Albert II of Monaco Foundation. This foundation is a charitable organization with a basis in Monaco that has given millions to numerous environmental projects. The organization also funds initiatives that develop solutions for managing water resources or averting desertification. He also took part in the Global Charity Run.
Where is Dominic's house located?
Dominic Thiem is an Austrian resident of Lichtenwörth. In 2017, Dominic Thiem acquired this opulent residence. This real estate property is thought to be worth roughly $1 million.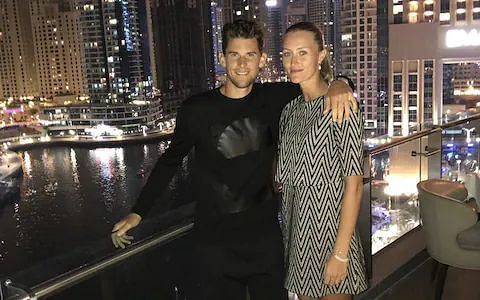 Which Car does Dominic Thiem own?
Dominic Thiem owns a relatively small collection of automobiles. A few of the finest luxury vehicles owned by Dominic Thiem are Ford and Range Rover.
Is Dominic Thiem still dating Kristina Mladenovic?
No, he ended his relationship with French tennis player Kristina Mladenovic in 2020. Dominic Thiem began dating Lili-Paul Roncalli, a legendary circus performer, dancer, and contortionist. She has also had books published.