| | |
| --- | --- |
| Age | 31 |
| Net Worth | $2 Million |
| Source of Wealth | UFC Career, Endorsements |
| Salary | $532,000 |
| Endorsements | Reebok, Facebook Gaming, Hawaii Foodbank, Manscaped |
| Residence | Hawaii |
| Marital Status | Married to Alessa Quizon |
| Last Updated | April 2023 |
Jerome Max Holloway is an MMA fighter, he is currently signed with UFC and competes in the Featherweight division, Max is currently ranked No.15 in the UFC pound-for-pound rankings and is a former UFC Featherweight champion. At present, Holloway is training his kickboxing in Gracie Technics Honolulu and Legacy Muay Thai. Holloway first began his kickboxing training at Waianae High School. When Max Holloway debuted for UFC in February 2012, he was the youngest fighter on their roster.
What is Max Holloway's Net Worth in 2023?
According to sources, Max Holloway's net worth is estimated to be around $2 Million in 2023. Most of his wealth comes from his UFC fights and multiple brands that sponsor him.
Max Holloway's Salary
In his last fight against Alexander Volkanovski at UFC 276, Holloway took home a hefty paycheck of $532,000, which includes $500,000 base pay and $32,000 in sponsorship deals.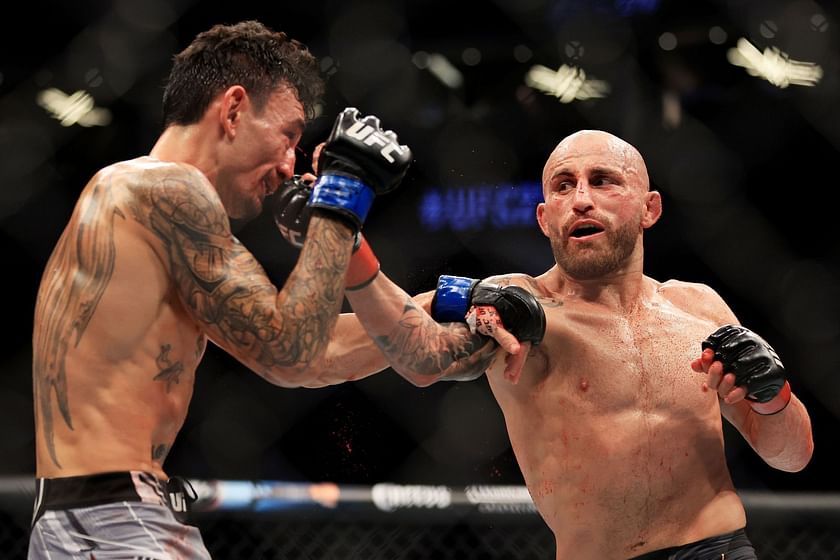 Max Holloway's Endorsements
Holloway is endorsed by big brands like Reebok and Budweiser. He is also sponsored by the men's grooming company Manscaped.
Holloway also owns a YouTube channel called "BlessedMMA," which brings him additional income.
Max Holloway's Charity & Foundation Work
Max Holloway has been involved in various charitable activities. In 2019, he donated his UFC 236 fight gloves to 'The Good Fight Foundation' of Dustin Poirier, which were then auctioned to raise money for the charity. Similarly, after his rematch with Volkanovski, he auctioned off his fight kit to support the Hawaii Food Bank.
Holloway also launched his own e-commerce platform in July 2021, called www.shopmaxholloway.com, and pledged to donate a portion of the post-fight merchandise sales to the Hawaii Foodbank. As a result of his exceptional volunteer and charity work, he received the 2021 Forrest Griffin Community Award.
Max Holloway's House
Information about Holloway's house is not available on the Internet. However, he still resides and trails in his hometown of Honolulu, Hawaii.
Max Holloway's Cars
Max Holloway owns a stunning white Dodge Charger Daytona. The car is reportedly priced at around $80,000.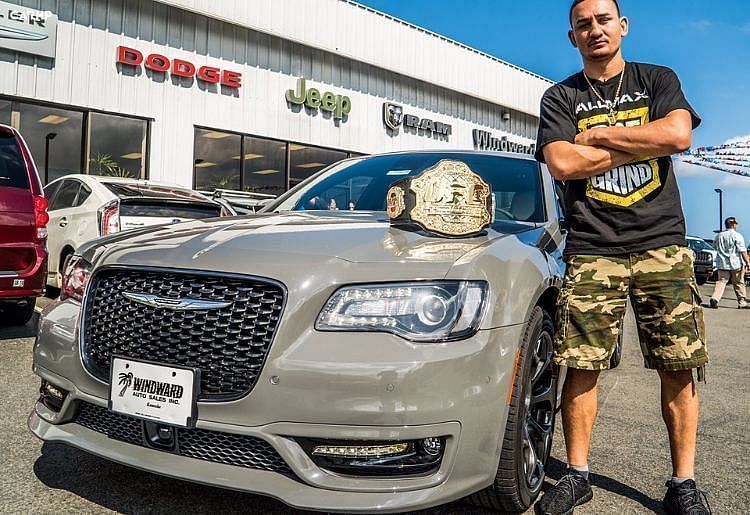 Net Worth Comparison with Other Popular UFC Fighters
Last Updated On 11th April, 2023
FAQs
How much money does Max Holloway make?
Max Holloway earns a base pay of $500,000.
What division does Max Holloway fight in?
Holloway fights in the Featherweight division of the UFC.
How much did Holloway make against Volkanovski?
Holloway made $532,000 in his third fight against Alexander Volkanovski.