Rorion Gracie is a Brazilian American Jiu-Jitsu Grand Master and is an important figure in the world of mixed martial arts and is the co-founder of the Ultimate Fighting Championship. Apart from that, he is a member of the acclaimed Gracie family, a writer, publisher, producer, and lecturer. He is acknowledged as one of the men responsible for introducing the Gracie/Brazilian style of Jiu-Jitsu to the world which his father Helio Gracie and uncle Carlos Gracie created.
Rorion Gracie UFC Net Worth 2019
As of 2019, Rorion Gracie UFC Net Worth stands at a total of $50 million and is the second-richest MMA fighter in the world.
Rorion Gracie Sons
Rorion Gracie has 8 sons with his wife Silvia Gracie. Some of Rorion Gracie sons are also notable MMA fighters and practitioners. His son Rener Gracie is the husband of former WWE Diva Eve Torres and his son Ralek Gracie
Rorion Gracie Diet
In 2010, Rorion Gracie wrote and published the book The Gracie Diet. In the book, he talks about how athletes can maintain a healthy lifestyle by keeping certain principles in mind. It is a method of eating that was developed by Rorion's uncle Carlos through years of research. Rorion Gracie diet focuses on specific food pairings and foods to avoid eating such as dried fruits and pork.
Rorion Gracie UFC Record
No such Rorion Gracie UFC record or Rorion Gracie MMA record exists as he never fought in the UFC. However, he is one of the very few people to hold the 9th-degree red belt in Brazilian Jiu-Jitsu.
Rorion Gracie UFC Salary
There is no public record of Rorion Gracie UFC salary but his net worth amounts to $50 million.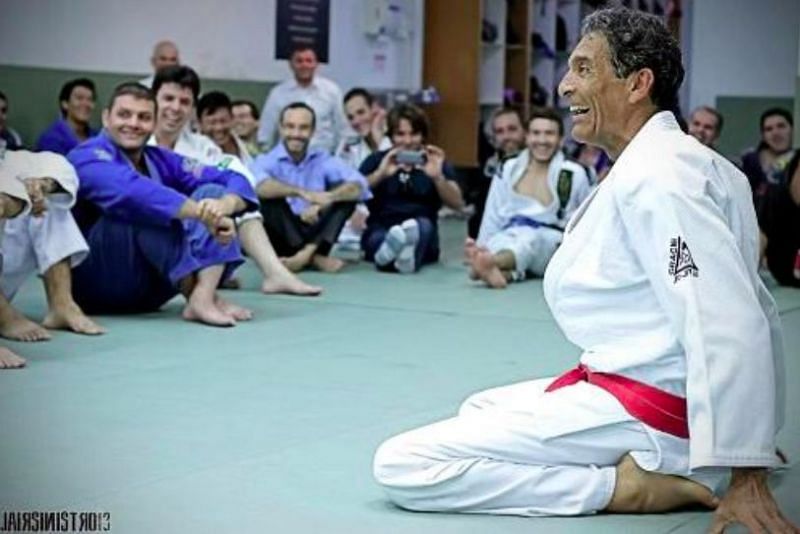 | | |
| --- | --- |
| Net Worth | $50 million |
| Age | 67 Years |
| Nationality | Brazilian |
| Last Updated | 2019 |
People Also Ask
How much did Gracie sell UFC for?
Rorion Gracie is credited for developing the concept, which later evolved into UFC. Semaphore Entertainment Group, who were funding UFC, sold the promotion to Dana White, Lorenzo and Frank Fertitta for $2 million in 2001
Who is the richest Gracie?
Mixed martial arts legends, Rorion Grace, has a net worth of $50 million, making him the richest member of his family.