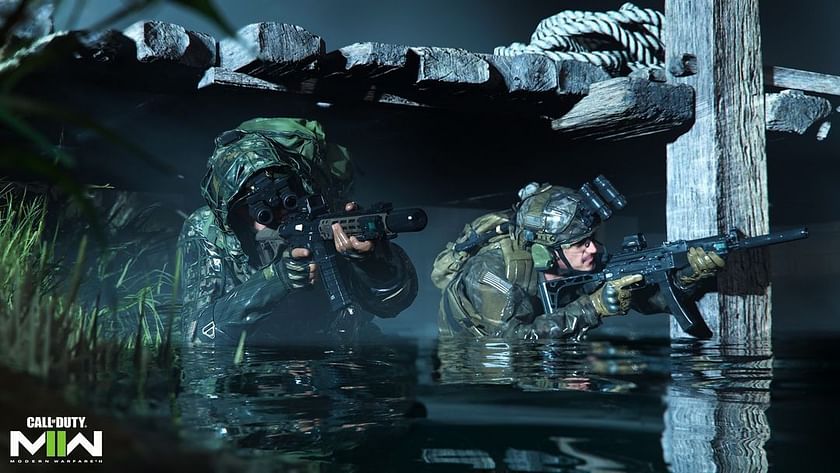 Call of Duty: Modern Warfare 2 has officially been published, and players have even had the opportunity to experience the campaign a week early. This has given everyone a glimpse of what the game will have to offer, including a whole list of weapons. This is the focus of this page, which includes a detailed overview of what's contained in the in-game armory as well as links to loadouts.
Many weapons from prior games return, as well as some new ones. Each has been adjusted to reflect the game's rapid but heavy gameplay. With so much to choose from, you'll want to be able to see if your favorites made the cut.
Assault Rifles in Modern Warfare 2
M16
Kastov 545
Battle Rifles
TAQ-V
SO-14
SMGs
BAS-P
Shotguns
Expedite 12
Bryson 800
Bryson 890
Lockwood 300
LMGs
556 Icarus
HCR 56
RPK
Marksman Rifles
LM-S
Lockwood MK2
EBR-14
SA-B 50
TAQ-M
Snipers
Signal 50
LA-B 330
Handguns
X12
X13 Auto
P890
.50 GS
Basilisk
Launchers
PILA
JOKR
RPG-7
Strela-P
Melee
Combat Knife
Riot Shield
FAQs
Q. Is Modern Warfare 2 2022 a remake?
A. The game is not a remake but serves as a direct sequel to the 2019 reboot, and is the nineteenth installment in the overall Call of Duty series.
Q. What year is Call of Duty: Modern Warfare 2 2022 set in?
A. The game takes place in the same year it releases, 2022, as three years have passed since the events of MW 2019 but the characters haven't changed much.