LeBron James is regarded by many as the greatest player to have graced a basketball court. He is among the most powerful and influential athletes in the world. Apart from being a world-class athlete, James is also a very intelligent businessman.
It won't be a stretch to say that LeBron James is the most important voice in the world of sports after only Muhammed Ali. Even with all the success that he has had in his career, James has managed to keep him very close to his family. From what we see on social media, King James is not only a great father to his 3 kids but also a very loving husband to wife Savannah Brinson.
LeBron James currently plays for the Los Angeles Lakers. He has won 4 NBA titles so far, 2 with Miami, 1 with Cleveland, and the last one with the Lakers. In the 2019-20 NBA Finals, James became the first-ever NBA player to win Finals MVP for 3 different franchises. In total, he has 15 All-Star appearances to his name.
Who are LeBron James' Kids?
LeBron James has 3 kids with his wife Savannah Brinson. Their oldest son takes his name from his famous father, LeBron James Jr, popularly known as Bronny James. Behind Jr. is Bryce Maximus James, who is 14 years old right now and is followed by his sister, Zhuri James.
Bronny James
Bronny James is the eldest son of Lebron James. He currently plays as a Point guard for Sierra Canyon High School in Los Angeles. He is currently the 24th-ranked player in his high school class and has been labeled a 4-star recruit by ESPN.
LeBron James has previously expressed his desire to play with his son in the NBA before he retires. It's expected that Bronny will be part of the 2023 NBA Draft.
Apart from being a very talented basketball player, Bronny James is also an avid game and recently signed with ESports team FaZe Clan. At the age of 16, he still has a long way to go before he can look his father eye to eye on an NBA basketball court.
Bryce Maximus James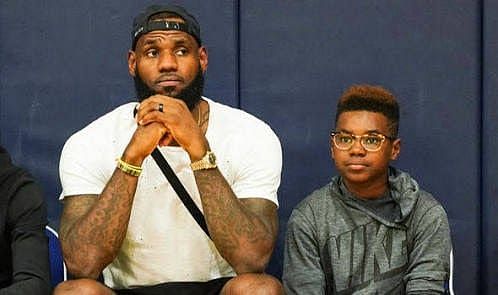 14-year-old Bryce Maximus James is LeBron James' second oldest child. Like his older brother, Bryce has a keen interest in basketball and has spoken in the past about following in his father's footsteps.
Bryce is also a student of Canyon High School in Los Angeles. He has been playing in the AAU circuit and what would make LeBron James most happy is that already NCAA Division I programs are clamoring to bring him to their school.
Zhuri James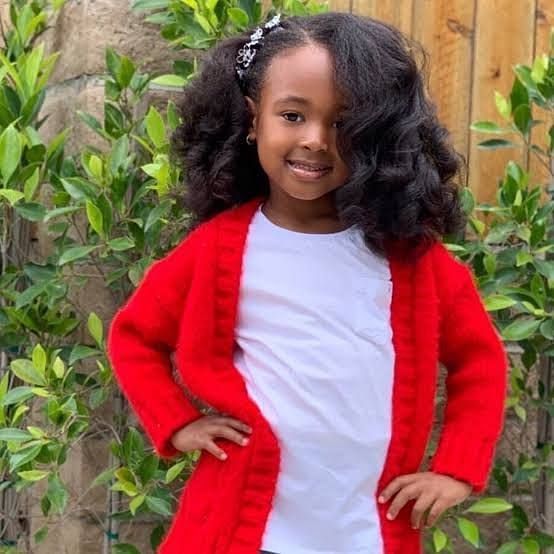 Zhuri James was born in 2014 and is the youngest child of LeBron James and his wife Savannah. Zhuri is already very popular and is often seen in social media posts made by other members of her family, including her world-famous father. She also has a Youtube channel called All Things Zhuri. The channel currently has 208k subscribers.
Zhuri is also the star of Jane and Jacks new campaign "Everyone's a Princess".
FAQ
How old was LeBron when he had his first kid?
LeBron James was only 19 years old when he had his first child with a long-time girlfriend now wife Savannah Brinson.
How old is LeBron's oldest son?
Bronny James the eldest of LeBron James is 17 years old.
Does LeBron James have a daughter?
LeBron James has one daughter named Zhuri James, who was born in 2014. She is the youngest member of the family.
Who is Zhuri James' godfather?
NBA Legend, 10-time All-Star, and a long-time friend of Lebron James, Chris Paul is the godfather of Zhuri James.
Does Bryce Maximus play basketball?
Bryce Maximus plays basketball in the AAU circuit and is known for his shooting prowess. He has already received multiple NCAA Division 1 offers.
What is Bryce James' Height?
14-year-old Bryce James is 6 feet 4 inches tall as of December 2021.