Born on March 22, 1989, Justin James Watt is an American football defensive end. He plays for the Arizona Cardinals of the National Football League (NFL). Primarily a defensive end, he occasionally plays defensive tackle. Watt played college football at the University of Wisconsin and was drafted in the first round of the 2011 NFL Draft by the Houston Texans. In his first five seasons, he won the AP NFL Defensive Player of the Year Award thrice. In 2014, Watt recorded his second season with more than 20 sacks, making him the first player in NFL history to achieve the feat. He holds the Texans' franchise records for sacks and forced fumbles. Watt was also named Sports Illustrated's Sportsperson of the Year in 2017.
Who is J.J. Watt's Wife, Kealia Ohai?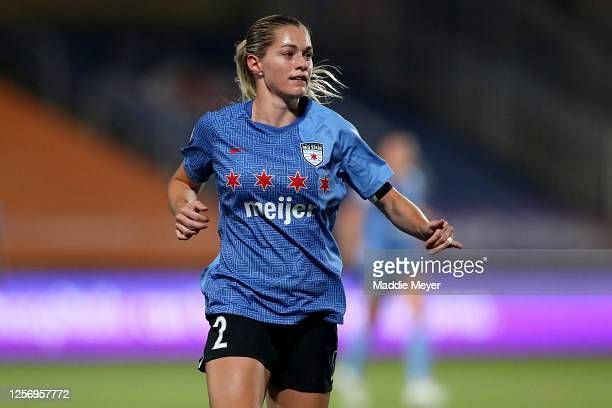 Image source - Google images
Kealia Mae Ohai, who is now known as Kealia Watt, is an American soccer player. She has played for the Chicago Red Stars of the National Women's Soccer League (NWSL) since 2020. She played for the Houston Dash from 2014 to 2019. Kealia has represented the United States' under-17, under-20, under-23 and senior national teams. She scored the only goal in the final of the 2012 FIFA U-20 Women's World Cup. Kealia was raised alongside her sister Megan in Draper, Utah by parents Ben and Cindy Ohai. Her sister is also a soccer player and has been a former youth national team member, and was part of USC's 2007 NCAA championship winning team. Kealia was named after Kealia Beach on the island of Kauai by her father.
In June 2010, Kealia graduated from Alta High School where she was a four-year varsity soccer player. From 2006 to 2009, she led the team to four straight state soccer championships. She was a two-time Gatorade State Player of the Year award winner, three-time first-team high school All-America, three-time All-State selection, three-time 5A soccer MVP, and the 2010 NSCAA National High School Player of the year. In June 2010, she earned Parade All-American honors.
What is Kealia Watt's age?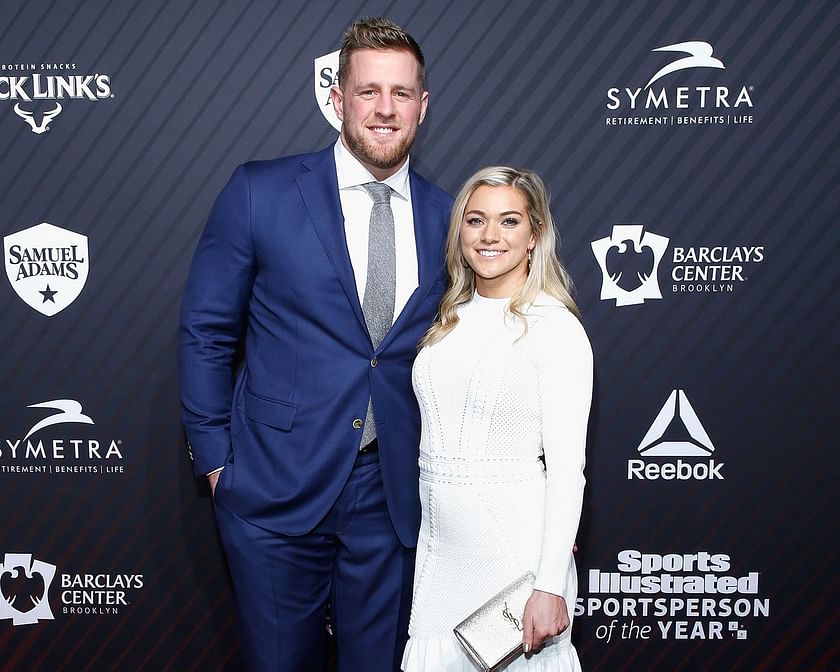 Image source - Google images
Kealia Watt was born on January 31, 1992, and that makes her 29 years old. She is three years younger than her husband J.J. Watt.
What is Kealia Watt's net worth?
As of today, Kealia's net worth is estimated to be around $1 million. She is also known to have endorsement deals with various fitness brands, including Puma, Blink Fitness, etc.
What does Kealia Watt do for a living?
Kealia Watt is a professional football player who currently plays for the Chicago Red Stars of the National Women's Soccer League (NWSL). In the 2014 NWSL College Draft she was selected as the second overall pick by the Houston Dash, where she also captained the team. She was a member of the U.S youth national programs from the age of thirteen, and played with the under-15, under-17, under-18, under-20, and lastly, the under-23 teams. She also played in the 2012 FIFA U-20 Women's World Cup where she scored the game-winning goal in the final 44 minutes that led the U.S. towards victory against Germany. Kealia made her international debut with the senior United States Women's National Soccer Team (USWNT) on October 23rd, 2016, when they played against Switzerland in a friendly match held at Minneapolis. After entering the game as a substitute in the 81st minute, she scored just 48 seconds later, setting a remarkable record for the fastest goal in a US women's national team debut.
J.J. Watt and Kealia Ohai's Wedding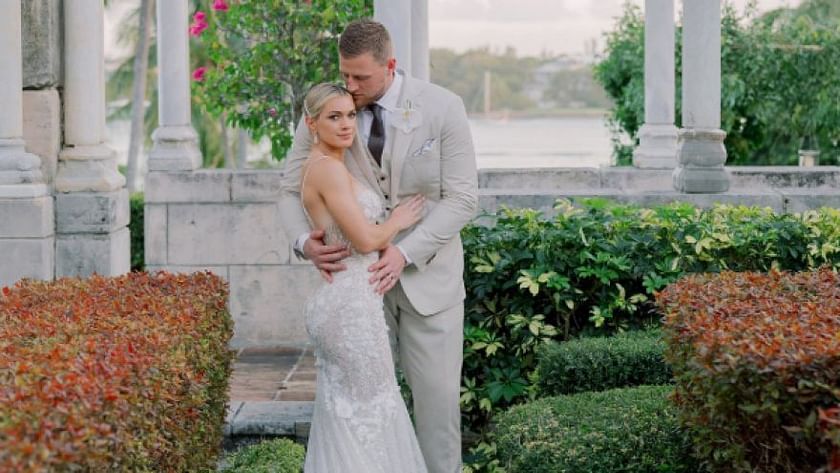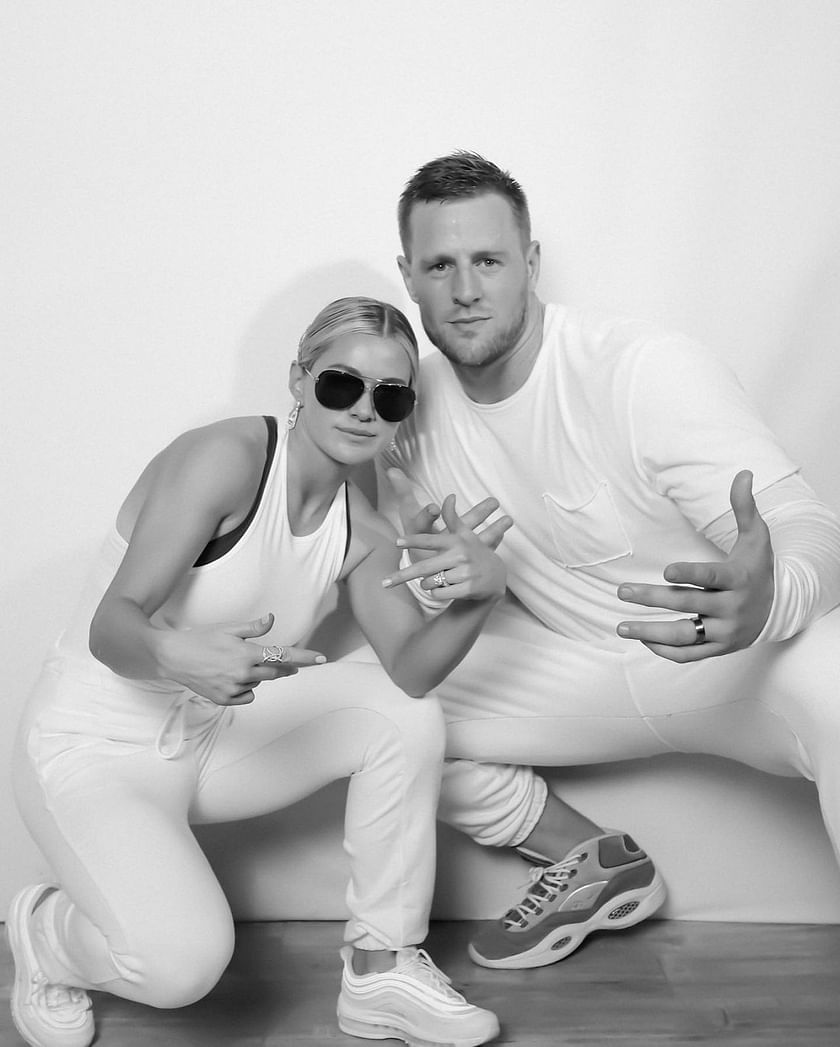 Image source - Google images
On 15th February, 2020, J.J. Watt married Kealia Ohai at the The Ocean Club, a Four Seasons Resort, in the Bahamas. The couple's wedding planner was Piper Hatfield of Piper & Muse. They chose a specific location to be the backdrop of their ceremony as they both loved the details of the Cloisters, which were brought over from France and reassembled.
The bride wore a gorgeous beaded Berta dress with dainty bedazzled straps and an elegant train, which she accessorized with a pair of Christian Louboutin shoes and jewelry from Emily Sole Growney. The groom wore a light-colored suit, and had a flower on his lapel.
The after ceremony included guests walking through the gardens to cocktail hour at the lily pond, and gradually to a tent that was filled with wildflowers and large chandeliers. The happy couple also had a photobooth and a large band organized to entertain their guests to a fun and lively night. The night concluded with a celebratory Junkanoo, a Bahamian tradition, as the guests paraded out of the tent to a poolside afterparty.
How long have J.J. Watt and Kealia Ohai been together?
It's thanks to J.J. Watt's former Houston Texans teammate Brian Crushing, who also happens to be Kealia's sister Megan's husband, that the pair first got to meet each other. They officially started dating in 2016 but never made it public. It was only in 2017 when Watt and Ohai went public with their relationship. Ohai referred to Josh as one of her "great friends'' in an interview with 2 Up Front podcast while confirming they were dating. Watt and Ohai have been extremely supportive of each other's professional careers throughout their relationship. Watt is often spotted at Ohai's games in Houston wearing her jersey, and same with her new team in Chicago. They eventually got engaged in May 2019 after several years of dating. The couple share a love of competition on and off the field, something that comes naturally as part of being professional athletes. In a Huffpost interview, Watt mentioned how they love working out together and that Kealia is faster and he is slightly stronger than her. He also mentioned that she is a better athlete than him, in another interview with People.
J.J. Watt and Kealia Ohai Children
J.J. Watt and Kealia Ohai Watt welcomed their first child on 23 October 2022. The couple who have been together since 2016 were delighted to announce the birth of their baby boy Koa James Watt. J.J. Watt tweeted how his "Love and Happiness reached heights" which he knew never existed. Koa James Watt is their first child together and the both Kealia Ohai and J.J. Watt wade into the unknown waters of parenthood with a full heart.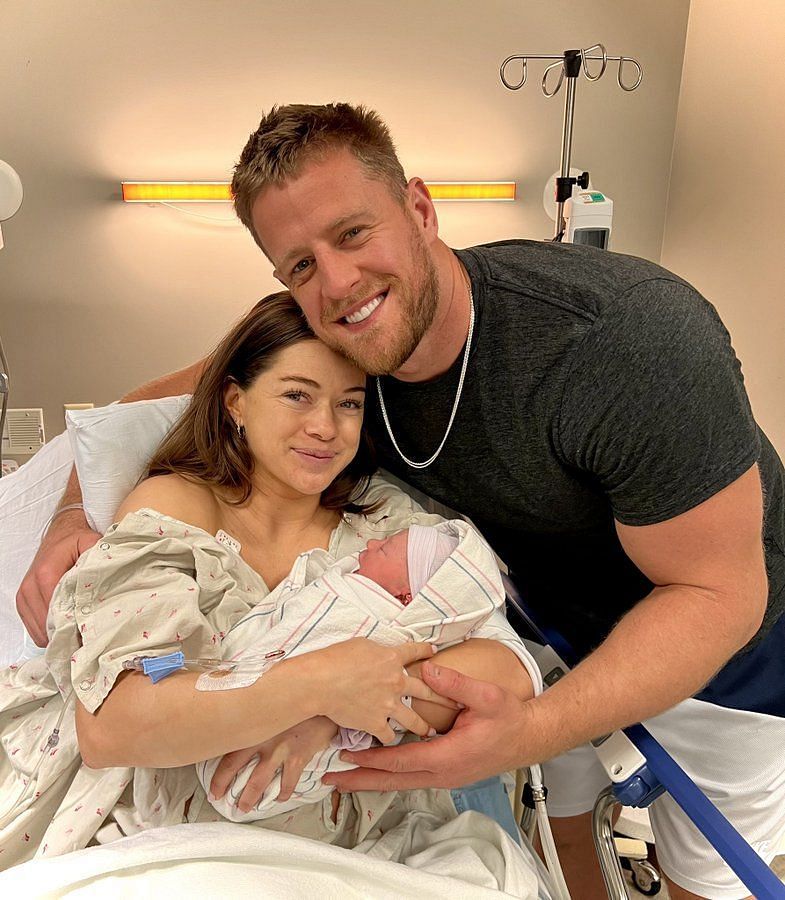 Is Kealia Ohai blind?
Kealia is legally blind in one eye. The reason for the blindness is due to being diagnosed with severe astigmatism in her right eye, when she was only 6-years old. Ohai recalls in an interview that she was teased at school because she wore a patch over her left eye. It was to help strengthen the right one, though that never worked. In an interview with ESPNW, she mentioned that her depth perception is pretty off, but because she has learnt how to live with it, she has figured it out very well.
How much does Kealia Ohai make?
As a National soccer player for the United States, Kealia's entitled salary is $37,800, which is significantly less than that of men's national players. Reportedly, NWSL pays only $265,000 in salary to the female soccer players. However, in a ruling in February 2022, the U.S. Soccer Federation was finally asked to compensate for the overdue of pay gap to the women's soccer team. The federation has also pledged to pay both the mens and womens team equally in upcoming tournaments. Kealia's current net worth is estimated to be around $1 million.
What team does Kealia Ohai play for?
She currently plays for the team of Chicago Red Stars in the National Women's Soccer League (NWSL). She plays in the position of Midfielder and Forward.
Other Similar Pages