| | |
| --- | --- |
| Full Name | Luka Dončić |
| Date of Birth | February 28, 1999 |
| Age | 23 Years |
| Nationality | Slovenian |
| Height | 6 ft 7 in |
| Current Team(s) | |
| Draft | 2018 |
| Position | Point guard |
| Past Team(s) | |
| Debut | October 17, 2018 |
| Nickname | El Niño Maravilla (The Wonder Boy) |
| Spouse | Anamaria Goltes |
Luka Doncic: A Brief Biography
Luka Doncic is a Slovenian professional basketball player who plays for Dallas Mavericks in the NBA since 2018. He is currently playing his 5th NBA season and plays as a point guard/ Small forward for his team. At the age of 16, he became the club's youngest player to make his senior squad for the academy and Two years later he won the euro-league MVP after leading Madrid to the 2018 euro league championships. In 2018, he made it to his NBA draft joining the Mavericks and winning Rookie of the year for the 2018-2019 season. His on-court performances have earned him the title "Luka Magic."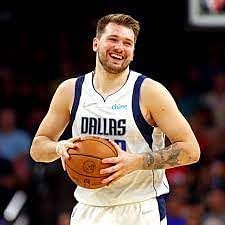 Early age
Doncic was born in Ljubljana on 28 February 1999, Due to the divorce between his parents, Doncic's guardianship was given to his mother. Doncic used to play various sports in his childhood but basketball became his favorite as time passed. At age seven He started participating in organized basketball at a primary school in Ljubljana. During his childhood, He usually played with his older opponents that had more experience and were faster and bigger than him which helped him in improving his game. As he signed with Real Madrid at 13 he continued to dominate the Euro League, winning the awards for Rising Star and MVP in consecutive years. Afterward, He declared for the 2018 NBA Draft.
NBA journey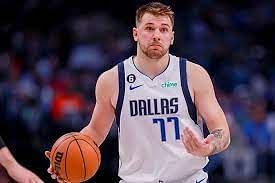 Representing Olimpija at the age of 14 in Vasas intesa Sanpaolo cup in Budapest in September 2011 doncic was the MVP. He went on loan to the Spanish club Real Madrid in February 2012 for the Maricopa Endesa, an under-14 club championship. Doncic led Real Madrid to a second-place finish with an average of 13.0 points, 4.0 rebounds, 2.8 assists, and 3.3 steals per game. He was named the tournament MVP. Doncic joined Real Madrid's senior team as a regular in the 2015–16 campaign. He participated in a preseason NBA game on October 8, 2015, going up against the Boston Celtics, and he grabbed four rebounds, one assist, and one block. Doncic played for Real Madrid for three years (2015–18), winning the ACB title three times (in 2016, 2017, and 2018), as well as the EuroLeague in 2018. Additionally, at the age of 19, he became the youngest winner of the regular-season and Final Four MVP awards in the Euro League.
Awards and Achievements
| | | |
| --- | --- | --- |
| Award/Accolade | Year | Team |
| 3 *NBA All-Star | 2020-2022 | Dallas Mavericks |
| 3* NBA All-First Team | 2020-2022 | Dallas Mavericks |
| NBA Rookie of the year | 2019 | Dallas Mavericks |
| NBA All-Rookie First Team | 2019 | Dallas Mavericks |
Luka Doncic Records
Luka became the first teenager to record four career triple-doubles in NBA history. Along with this he also broke the record held by Ben Simmons (12 in 2017-18) by hitting the most triple-doubles in a season (17) before turning 22 years old.
The first player since Tim Duncan to be chosen for the NBA First Team in his or her rookie or sophomore campaign.

A 30-point triple-double as a teen (35 points, 12 rebounds, and 10 assists).
A game with 30 minutes or less remaining and 30+ points, 10+ rebounds, and 15+ assists (31 points, 12 rebounds, and 15 assists in 30:05)

multiple triple-doubles of 40 points or more before turning 21.

Also became the youngest player in NBA history to record a game with 35 points, 10 rebounds, and 15 assists (21 years, 162 days old). Michael Jordan owned the previous record.

Since the ABA-NBA merger, he has played the third-fewest games (behind Michael Jordan and Shaquille O'Neal) to achieve 4,000 career points.
Luka Doncic Net worth
Luka Doncic's estimated 2022 net worth is $25 million. He had a base salary of $8,049,422 in 2021, and he then agreed to a five-year extension with the Mavs, of about $207 million. Along with this he also signed a multi-year endorsement agreement with Air Jordan in December 2019, plus a two-year contract with Nike in 2017. His name has been well-known and bright in the National Basketball Association.
Luka Doncic Contract
His four-year, $32,467,751 deal with the Mavericks included a $14,244,000 guaranteed minimum salary and an average yearly salary of $8,116,938. After that, it came as no surprise that he committed to a significant five-year agreement with the Dallas team this past offseason.
He made a starting salary of $43,031,940 per year because the entire value of the agreement was $215,159,700 million. The sum increases yearly until Doncic's final year of work when he will receive a staggering $48,967,380.
Read more about Luka Donic Contract.
Luka Doncic Family
Doncic was born to Sasa Doncic, a former player and basketball coach, and Mirjam poterbin, a beauty salon owner. But due to the divorce between his parents in 2008, Doncic custody and guardianship were given to his mother. Mirjan Poterbin devoted time to her son's developing basketball career. Since Luka was a teenager and throughout his early career, his mother has handled his business off the court. And Now, Mirjam's social media shows that she is an entrepreneur and also a business model.
Luka Doncic Dad
The Father of Luka, Sasa Doncic, often known as Saa Doni, is a Serbian professional basketball coach and former player. He was born on June 14, 1974. His most recent position was as the Slovenian League's Ilirija's head coach. He mostly Prefers to play as a shooting guard or Power Forward positions. Late in 2010 after ending his career as a basketball player he now works as a coach. He is reported to be 6 feet 7.5 inches tall and weighs about 106 kg, So his son Luka is.
Luka Doncic Mom
Sasa Doncic and Poterbin welcomed Luka into the world in 1999. When he was nine years old, his parents divorced, and his mother was given custody of him. His mother used to be a model. She also participated in the 1993 Miss Slovenia pageant. Despite coming in last, Mirjam was given the chance to host "Wheel of Fortune." After a brief spell in the modeling industry, Mirjan worked with her mother to run a beauty parlor. Mirjan Poterbin gave her son's growing basketball career her time. Poterbin's net worth is $5 million as of 2022.
Luka Doncic Girlfriend
Slovenian model and fashion influencer Anamaria Goltes is the girlfriend of Luka Doncic. She started her profession by posting images on Instagram about fashion and leisure. She has since worked as a model for numerous agencies, including Campbell Models and Immortal Model Management. Alongside her sister Pia Golte, she grew up. Golden attended the University of Ljubljana's School of Economics and Business where she finished her education. She is a well-known fitness enthusiast who occasionally posts workout videos.
Read more about Luka Donic girlfriend.
Luka Doncic Tattoos
Luka also had a few tattoos done. Like on his Arm there is a picture of a spirited Eagle which covers the majority area of his arm and depicts courage, and freedom. Plus, just below this tattoo Eye of the God is drawn. On his Back shoulder, there is a tattoo of Captain Jack Sparrow seated along with this, on the inner side of the forearm a tattoo of a Tiger is drawn which shows independence.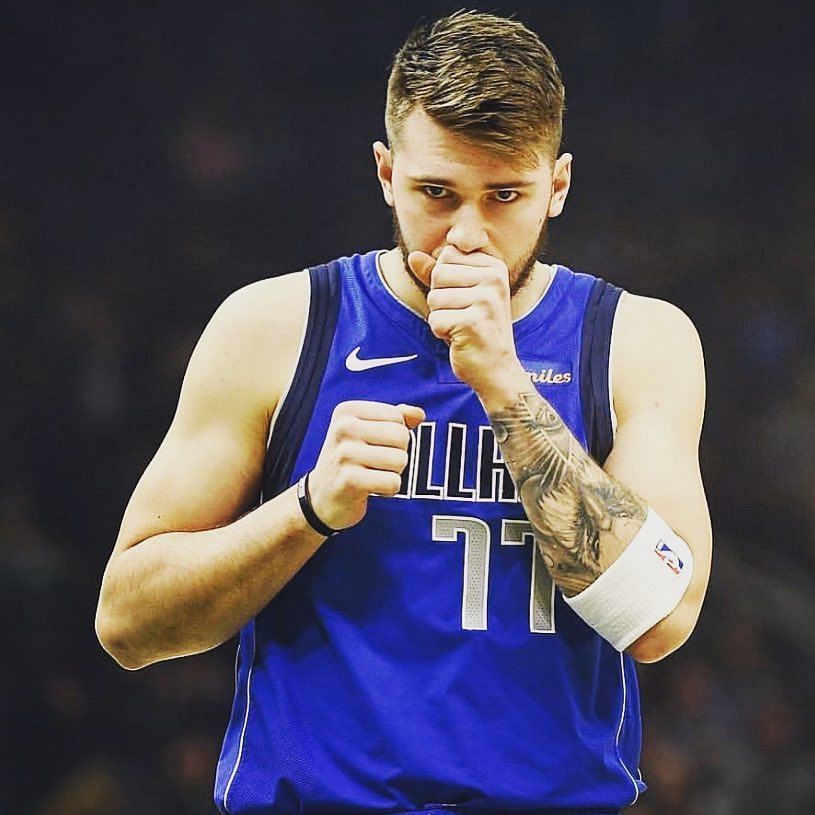 A. During a Press conference, he revealed why he wears the number 77 jersey. He said one of his idols, Vassilis spanoulis the greek professional basketball player used to wear the number 7 jersey prior to his retirement.
A. He and the Mavericks agreed to the extension in the summer of 2021. By the end of the 2026–27 season, the five-year contract will pay Doncic nearly $215 million.
A. black Porsche Panamera, an Audi A7, a blue Porsche Electric Panamera, a Porsche 911 S Custom Turbo, a Yugoslavian-made Zastava Kragujevac, and a black Mansory-tuned Lamborghini Urus are among the vehicles owned by Luka Doncic.
A. Anamaria Goltes, Luca Doncic's girlfriend, is a well-known model, influencer, fitness expert, and social media celebrity from Slovenia.Goltes completed her degree in the School of Economics and Business at the University of Ljubljana.
A, The Slovenian professional basketball player who plays for the Dallas Mavericks is 6 feet 7 inches Tall (2.01m) and weighs about 104 kg or 230 lb. He possesses a good height as his father who is also the same height 6 feet 7.5 inches.