Former Rare staff promises Banjo-Kazooie spiritual successor
Banjo-Kazooie was a big hit on the Nintendo 64 but sadly, the franchise has failed to hit the mark with Banjo-Kazooie: Nuts & Bolts on the Xbox 360
News
12 Feb 2015, 18:32 IST
1.36K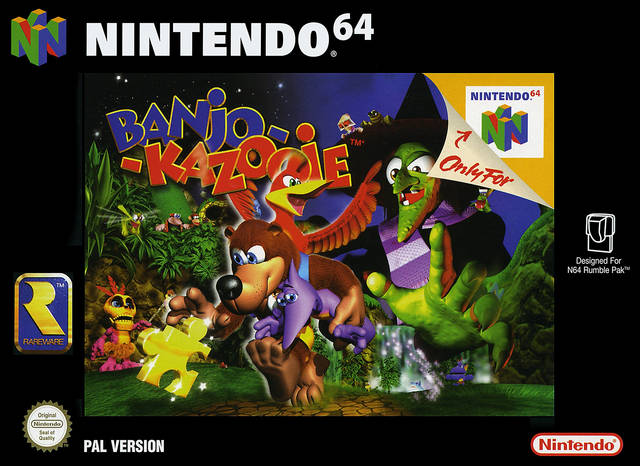 Banjo-Kazooie was a big hit on the Nintendo 64 but sadly, the franchise has failed to hit the mark with Banjo-Kazooie: Nuts & Bolts on the Xbox 360 after Rare was taken over by Microsoft. There have been rumours that the classic series would be brought back from the dead, but now there is a chance that a spiritual successor to the game would be released.
Although Rare and Microsoft own the rights to Banjo-Kazooie, the original developers of the game are no longer a part of Rare. As a matter of fact, a number of them have come together to form Playtonic Games. Composer Grant Kirkhope had indicated that this month's Edge magazine will have news about Banjo Kazooie and the magazine indeed had news regarding the classic series.
Posters of the magazine found on NeoGAF have revealed that Playtonic Games is working on what might prove to be a worth spiritual successor to the game. They have six staff members who work full time and are planning to expand it to fifteen in the near future. According to Playtonic, they have already received funding for the game and are now looking for a reliable publisher with whom they might share a symbiotic relationship.
The game would be released over Steam Early Access and the developers would like to port it to the Wii U too.
"There's a history of working with Nintendo so we'd naturally love to see our game on a Nintendo platform. If people tell us to make Wii U our target console platform then we've got the flexibility to do that."
Nothing is known about this project as of now, but one can always hope for the developers of Banjo-Kazooie to present us with an enthralling game. So let us all keep our finger crossed and hope for the best!