| | |
| --- | --- |
| Name | Tamara Alves |
| Age (2022) | 29 |
| Height | 5 ft 8 inch (172 cm) approx |
| Weight | 127 lbs ( 58kg) |
| Profession | Entrepreneur |
| Nationality | Brazil |
| Spouse | Paulo Costa |
Paulo Costa has been one of UFC's most promising and entertaining fighters. It's hard to digest that Borrachinha once used to teach computer software like Powerpoint, Excel, etc. Since his father passed away early, he revealed that he took up these gigs to help his mother financially.
However, his brother convinced his mom that Costa should focus on training. In an interview with MMA Fighting, Carlos (brother) said -
"I told her he had a future, he's talented, that he would get to the biggest MMA promotion in the world. 'It will be all worth it, but we have to help him now, hold tight here at home and let him train."
After getting rejected multiple times by the UFC, Costa decided to polish himself in the Brazilian circuit. He ended his tenure there with numerous tiles and a perfect 8 - 0. In 2017, Costa was finally handed a UFC contract. He continued his undefeated run and was booked to fight for the light heavyweight title in Sept 2020.
The fight fans fancied his antics during the build-up to the fight vs. Israel Adesanya. While he went into the octagon as the betting underdog, many fans were convinced he would be the one to end "Izzy's" perfect run. However, things didn't go to plan, and now his stock among MMA fans isn't as high as it was.
The ever-changing nature of this sport ensures that someone like Costa can achieve greatness.
Who is Paulo Costa's Girlfriend, Tamara Alves?
Credit: Tamara Alves Instagram
Tamara Alves is publicly known for being Paulo Costa's long-term girlfriend. Having founded a supplement and fitness accessories brand, MundoFit, she is a passionate entrepreneur. It comes as a - brainer that, like Paulo, she too is a fitness freak.
Alves likes to keep her privacy. Hence not many details about her family, relationship, etc., are available. According to her Instagram bio, she is also a Civil Engineer. Alves has over 12k followers on IG and regularly shares pictures of her cat and workout content.
Alves often features on Paulo Costa's Youtube Channel.
What does Tamara Alves do for a living?
Tamara Alves owns a wellness products shop called 'Mundo Fit.' It is a vitamin supplements shop with products ranging from whey protein to other micro supplements.
The Mundo Fit app on Instagram has already got 10k followers, making the shop a successful one. The firm aims at producing natural supplements and aiding humankind in healthy living.
How did Paulo Costa and his girlfriend meet?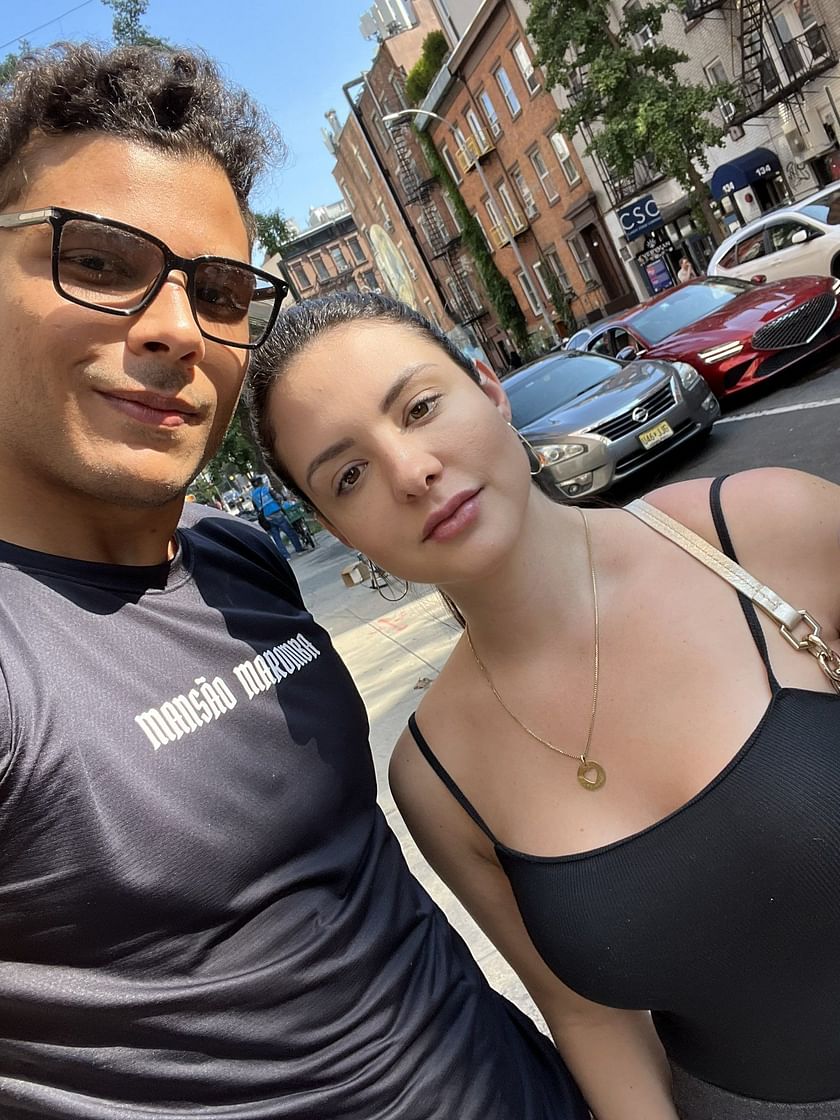 Alves met Costa in 2013, before all the UFC fame. In an interview with ESPN, she revealed all the details about her history with Costa -
"I met Paulo in 2013. My cousin's husband trained with him at the gym. He said, "Wow, Tata, there is this very handsome guy at the gym. I think you'd like him." The gym was hosting a jiu-jitsu championship and he told me to stop by. Paulo was competing there. We greeted each other but didn't talk. He was really focused."
She was flattered by Costa in their first meeting. On the other hand, 'Borrachinha' was hesitant to ask her for her number. He went on to ask her friend for the same -
"Everyone talked about how good he was, and I remember I thought, "Is he that good, or do they just not know other people? Paulo could just be the only good fighter at the gym." But that day he impressed me. You saw in his face that he was so cool, and you didn't see that in anyone else. That night, there was a party for the gym staff and we met there. He asked my friend for my number -- didn't even ask me."
What does Tamara think of Paulo Costa's MMA career?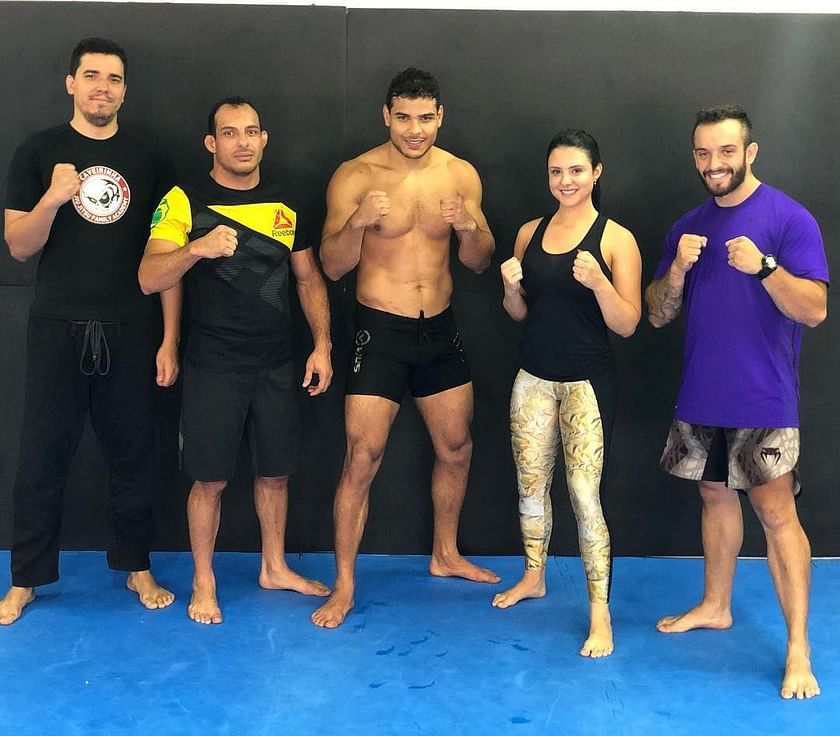 Alves went on to praise the dedication and the work ethic of Costa in the ESPN interview -
"Paulo does not go 50 percent or 80 percent. When his mother and I go and watch him spar, we feel like crying because he leaves everything out there. That is something that people don't see. I don't think he will become a champion, I know. I've never seen anyone go after their dreams like he does. I don't see his life ending without this."
Know about Partners of Popular MMA Fighters here
FAQs on Paulo Costa's Partner
1. Who is Paulo Costa dating currently?
Paulo Costa is currently dating Tamara Alves.
2. When did Paulo Costa meet Tamara Alves?
Paulo Costa met Tamara Alves in 2013 in a gym.
*Last Updated On 20th October 2022