| | |
| --- | --- |
| Name | Kawhi Anthony Leonard |
| Net Worth | $85 Million (Approximately) |
| Age | 31 years (born June 29, 1991) |
| Residence | Los Angeles |
| Position | Small Forward |
| Marital Status | Married |
| Source of Wealth | Professional NBA Player, Endorsements, Investment |
| Salary | $42.5 million |
| Endorsements | Jordan, Nike, New Balance |
American basketball star Kawhi Anthony Leonard is currently under contract with the Los Angeles Clippers. Although he frequently puts on the point forward, shooting guard, and power forward uniforms, his primary position is small forward. The Klaw, his famous moniker, was given to him by admirers after they observed his large hands. (measured 11 inches from tip to tip).
Kawhi has received many honors during his seven NBA seasons. He has won the NBA title twice, been named MVP of the Finals twice, won Defensive Player of the Year twice, been selected to five All-Star games, and been named to the first team of the All-NBA three times. He has appeared on the first squad of the NBA's All-Defensive teams three times out of his seven selections.
Many NBA experts and legends, including Michael Jordan, have referred to Leonard as the greatest two-way player in the league. After playing a supporting position on a Spurs squad featuring future Hall of Famers Tony Parker, Manu Ginobili, and Tim Duncan, Leonard gained widespread recognition due to his outstanding defensive performance in the 2013 NBA Finals. From 7.9 points per game in his debut season to an MVP-caliber stat line of 25.5 points, 5.8 boards, 3.5 assists, and 1.8 steals per game on an average of 33.4 minutes, Leonard has increased his scoring average for five straight seasons. Leonard came in second place for MVP in 2016 and third place for MVP in 2017.
'How much is Kawhi Leonard's Net Worth in 2023?
Kawhi, who is regarded as one of the NBA's best players, receives an impressive salary for his efforts on the court. Kawhi Leonard's net worth will be $85 million in 2023.
The Klaw is the Clippers team's second-highest compensated star behind Paul George, ranking eighth in the NBA. Like most NBA players, Kawhi's primary source of income is his basketball profession, which also brings in a sizable sum from brand sponsorships.
In fact, he was placed number 29 on Forbes' ranking of the World's Highest-Paid Athletes in 2022, with a salary of $39.4 million from the NBA and the remainder from sponsorships, for a total revenue of $45.4 million. Kawhi has used his millions to engage in several businesses in addition to the NBA, earning him a respectable amount of discretionary income.
Kawhi Leonard Salary
As of 2023, according to Forbes, Kawhi Leonard's salary is estimated to be around $42.5 million.
Kawhi Leonard Endorsements
The small forward for the Clippers also earns a lot of money from his company endorsements. Thanks to his reputation, he is now one of the more marketable athletes in the NBA. He makes about $5.5 million a year from advertising agreements.
Kawhi inked a shoe contract with Nike when he was selected, earning less than $500k annually. The fights resulted from Jordan Brand, a division of Nike, not paying its players more than $10 million.
Kawhi played amazingly well and received nominations for Defensive Player of the Year and Most Valuable Player. The deal, according to Leonard's representatives, was not the best. At that point, New Balance intervened and made a sizable offer—roughly above $5 million per season. Kawhi was consequently given one of the best 15 sneaker endorsement contracts in the NBA.
Kawhi already has three trademark brands that he has created in association with New Balance. He debuted his first sneaker in 2019 and his second in 2020. When his first sneaker was unveiled ahead of Game 5 against the Sixers, it sold out in Canada in under a minute. On March 12, 2023, Leonard unveiled a new colorway for his third trademark sneaker, the New Balance KAWHI III, while he was on the floor.
He obtained a contract with the Ontario-based Cargo Jet Airways after capturing the 2019 NBA title.
Kawhi Leonard House
Kawhi enjoys buying homes with his millions, among other things. He currently possesses three California homes totaling $37 million. He purchased a $17 million home in Pacific Palisades in 2021 that was completed in 2018. Over 12,000 square feet of space are dedicated to the building, with a 960-bottle wine storage and an infinity pool with a pavilion.

A 10-person cinema theater, seven bedrooms, and 12 toilets are included. He paid $17 million for it despite having a $25 million market listing. Additionally, Kawhi spent $13.3 million on a 13,000-square-foot home in Rancho Santa Fe while still a member of the Toronto Raptors.
And lastly, he spent $6.725 million to purchase an apartment close to Staples Center. The 4,280-square-foot home has glass walls, an exercise facility, wooden floors, and handmade fireplaces. The smart room in the three-bedroom house is also controlled by iPads that are securely affixed.
.
Kawhi Leonard Cars
Kawhi is not much of a car-owning person, as evidenced by his selection of wheels.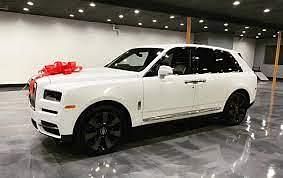 He still enjoys driving the 1997 Chevrolet Tahoe, affectionately known as "Gas Guzzler," which he purchased as a high school senior. He said he still uses the same outdated car because it still functions. The Clippers player also owns a 2016 Subaru Forester SUV. Despite having millions of dollars in his wallet, Kawhi is sure that he will not give in to the glamorous L.A. lifestyle.
Kawhi Leonard Charity Work
After entering the NBA, Kawhi Leonard has been engaged in several charitable projects.
In 2019, Kawhi gave 1 million bags to Southern California schools in collaboration with the Clippers Foundation and Baby2Baby. They aimed to lessen the strain on low-income households. Likewise, Kawhi gave his brand-new KIA Sorrento to the children's organization Respite Care after being named the Defensive Player of the Year for the 2014–15 season.
FAQs
Q. How tall is Kawhi Leonard?
A. The height of Kawhi Leonard is 2.01 m, or 6 feet 7 inches.
Q. What is Kawhi Leonard's age?
A. Kawhi Leonard, who is 31 years old today, was born on June 20, 1991.
Q. What is Kawhi Leonard's net worth?
A. Kawhi Leonard's net worth is $85 Million approx.
Q. What is Kawhi Leonard's position on the field?
A. Kawhi Leonard plays as the team's small forward.