LeBron Raymone James Sr. (38) is a professional NBA player. Born in Ohio, King James, as he is more popularly known, plays for the Los Angeles Lakers and is considered one of the greatest in NBA history. Having played for the Cleveland Cavaliers, Miami Heat, and the LA Lakers, James is the only player to win the NBA Finals MVP with 3 different franchises. His agile and versatile style of playing has led many to draw comparisons with greats such as Magic Johnson, Michael Jordan, and Oscar Robertson.
Who is LeBron James' mom, Gloria James?
The daughter of Freda James, Gloria Marie James was born on February 4th, 1968. She has two brothers - Curt and Terry James. Gloria, who is of African American descent, spent the majority of her childhood and adulthood in Akron, Ohio. She was only 16 when she gave birth to LeBron James.
At the age of 19, her mom who was her main support while raising LeBron James passed away due to a sudden heart attack. She was left to take care of her young child and two brothers. She struggled financially and often had to keep shifting homes to take up jobs. Gloria had not completed her education due to her pregnancy, which was why she was unable to find a stable job. After a point, she realized that it was futile for her to keep moving with a young child and took the hardest decision of her life by deciding to leave him with his then football coach, Frank Walker, who was the one who introduced LeBron to basketball. She was quoted saying "It was hard, but it was not about me. it was about him. At that time in life, he needed stability."
Fast-forward to a few years later, in 2003, a few months before his draft into the NBA, LeBron James' mom Gloria gifted him a Hummer H2 which cost around $50,000 for his birthday. Reports stated that she had taken a loan to gift him the expensive vehicle, which caused quite a stir, and investigations were carried to ascertain the funding for the lavish gift. However, nothing came of the investigations.
Gloria James has over 500K Instagram followers, and over 300K Twitter followers. She is also active on other social media networks.
According to a 2002 article in ESPN The Magazine, LeBron's father is allegedly Anthony McClelland, who was Gloria's casual partner. He soon left her after realizing that she was pregnant. He has been convicted of arson and found guilty of theft in the past.
Compared to her son's massive height, Gloria, aged 52, stands much shorter at 5 foot 5.
Also Read About: LeBron James
What is Gloria James' Net Worth?
Being LeBron James' mom, Gloria earns a considerable amount of revenue from media appearances with her son. Her current net worth is estimated at $2 million.
Is Gloria James married?
As stated before, LeBron James's mom had him when she was still a teenager. Since then, she has only concentrated on raising her kid. Although she was rumored to be in a few relationships, she has never been married to date.
Gloria Marie James was reported to be in a relationship with Miami-based rapper Da Real Lambo in 2013. Although there is no proof that the two were ever married, the rapper referred to her as his wife on a few occasions, once during the period that they were living together and the other in a video in which he was threatening LeBron for coming in between him and his 'wife'.
Their relationship, however, did not last very long, with Lebron reportedly breaking it up after discovering that he was cheating on her. During the 2009-2010 season, there were wild rumors that linked Gloria to her son's then-teammate Delonte West, who later married Caressa Suzzette.
Although there were many who rubbished these claims, former NBA star Calvin Murphy revealed that his source from within the team confirmed that the relationship rumors were, in reality, true, and also speculated that it caused James to perform horribly during the Celtics vs Cavaliers match.
Where does Gloria James live now?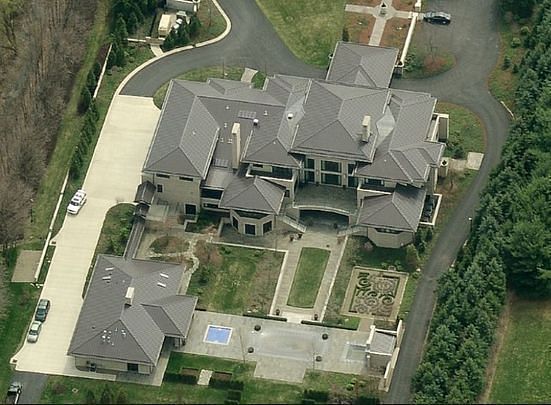 She lives in Akron, Ohio, in a Tudor brick two-storied house built around 1994. Bath Township Mansion, as it is called, has around 12 rooms including one family room.
What does Gloria do for a living?
She had no stable work or livelihood, as she had not completed her high school. Finding a steady job proved to be quite difficult for her.
How many children does Gloria have other than LeBron?
Gloria has only one child - LeBron James. LeBron is devoted to his mother and credits her being one of the motivational factors in his personal and professional life. In many interviews, he was quoted saying that he saw how she struggled to bring him up and how she devoted her life to him. She always provided for him and ensured that she stepped up to the role of both parents.